Nevada Casinos and Gambling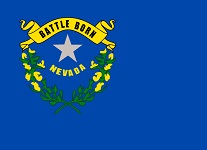 Nevada Online Casinos and Online Gambling in Nevada
Nevada is one of the few states to have specific laws against online casinos, however it is also at the forefront of establishing regulations for online gambling and with all the major strip casinos mobilising themselves in preparation for legalisation it is only a matter of time before online casinos are fully accepted as a reality in Nevada.
There are currently a variety of online options open to players in Nevada.   Casino, poker, bingo and sportsbook sites exist that cater to American players who wish to play online. 
Nevada – The Casino State
The state of Nevada has a long history of gambling. Before Nevada even became a state it's residents were gambling. Nevada was a prospector territory and those in search of their fortunes frequently engaged in games of chance. President Lincoln appointed James Nye as governor of the Nevada territory, and in 1861 the legislature of the Nevada territory developed harsh penalties for anyone who ran or participated in games of chance.
Nevada Gambling History
In 1864, Nevada became the 36th state and the first legislature attempted to legalize gambling so that it could be regulated. The laws did not pass, but as a compromise gambling penalties were reduced. Operators of games of chance could be in a little trouble, but players were not punished at all. In 1869, some forms of gambling were completely decriminalized, but in 1909 all forms of gambling were outlawed. Just because gambling was illegal does not mean that it was stopped, however, instead gambling just moved into back rooms. Over time gambling perceptions changed and slowly "social gaming" was allowed with games such as nickel slots. These games were permitted as long as their payout was less than $2. By 1919, many communities in Nevada licensed game rooms where patrons could play games of whist or bridge.
In the early 1920s, Reno was the gambling capital of the state. There were many legal card rooms and quite a few illegal ones as well. During the Great Depression a bill was passed that legalized many forms of gambling in the Silver state. On March 19, 1931 Governor Fred Balzar signed Assembly Bill 98 into law. This law paved the way for the gambling mecca Nevada has become today. The first four gaming licenses issued were for establishments  located in downtown Las Vegas, but many others continued to pop up in Reno, and in other areas of the state. Even with the legalization of gambling, the Nevada gaming industry did not start growing towards what it is today until the end of World War II.
First Casinos in Vegas
In the 1940s, Las Vegas experienced significant growth especially in the area known today as the "Strip". Many people think that the first Las Vegas resort on the Strip was the Fabulous Flamingo that Benjamin "Bugsy" Siegel built. However, this is not true, the El Rancho Las Vegas a 57-acre resort, was opened by Thomas Hull in 1941. Through 1945 gambling licenses were issued at the local level and fees were paid on a per game basis. In 1946, the state took over the issuance of gambling licenses, and along with a fee charged per game there was also a fee that was based on the casinos gross gaming win.
In 1946, there were several new resort and casino openings. Some of these include the Golden Nugget, and Harrah's Club in Las Vegas, the Wagon Wheel Casino and Tahoe-Biltmore Hotel and Casino in Lake Tahoe, and the Nevada Club in Reno. Prior to 1952, mining and agriculture were the most profitable industries in Nevada, but gambling and tourism were fast becoming the state's biggest source of revenue. Nevada was so dependent on the revenue created by the gambling and tourism industry that the state legislature greatly feared a prohibition of gambling at the Federal level. In an attempt to keep the gambling industry in a positive light Nevada formed the Nevada Gaming Commission. The Nevada Gaming Commission was created by the Gaming Control Act of 1959, and acted on the recommendations of the Gaming Control Board.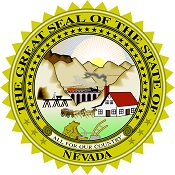 In the 1960s, Nevada experienced a growth spurt in the gambling industry. Caesar's Palace, Circus Circus, the Four Queens, Aladdin's Palace, Landmark, and Harvey's were just a few that opened in that decade. The International, which is now the Las Vegas Hilton, also opened in the 1960s and at the time it was the world's largest hotel and casino. The International boasted Elvis Presley as their headlining performer.
Howard Hughes, an entrepreneur, filmmaker, pilot, and man of substantial means had a huge effect on the gambling and tourism industry of the Silver state. Until the Federal government stepped in with a monopoly lawsuit against Hughes in 1968 he acquired a large number of Las Vegas resorts and casinos. Some of his acquisitions included the Sands, Silver Slipper, Desert Inn, North Las Vegas Airways, and Alamo Airways just to name a few. Hughes also purchased as much undeveloped land in Las Vegas as he could lay his hands on.
In the 1970s, gambling and tourism were Nevada's main source of income and taxes for the state, and they still are today. Harrah's became the first publicly traded gaming company on the New York Stock Exchange in 1972. In 1989, Steve Wynn opened his $750 million dollar resort the Mirage. The Mirage prided itself on being recognized as a luxury resort that offered gambling as a bonus. The Mirage offers a white tiger habitat and a 20,000 gallon aquarium that is full of exotic fish and tropical sea life.
Following the opening of a the Mirage, Las Vegas experienced a huge amount of growth that had not been seen since the state's beginnings. There were fifteen themed casino resorts that opened after the Mirage that offered family entertainment including Broadway quality shows, as well as gambling and many other amenities.
In spite of the recession of 2008, and continuing economic decline in the United States, Las Vegas and the gambling and tourism industries there continue to grow and do well. Originally Nevada, especially Las Vegas, was seen as only for gambling, but now Las Vegas is one of the most popular vacation destinations in the United States for families. Las Vegas has been, and continues to be a model for other US states that are looking to introduce gambling and casinos as a way to boost their own flailing economies. Some amenities you can expect to find at a Nevada resort include restaurants, spas, coffee bars, shopping, night clubs, golf, theaters with Broadway quality shows, and some even have roller coasters! Gambling might be the reason that people go to Nevada, but once you get there you are sure to find a whole lot more to see and do.