New Mexico Casinos and Gambling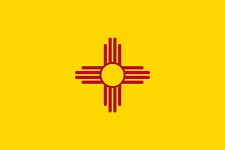 Gambling and Casinos in New Mexico
Gambling is in general highly regulated in the state of New Mexico with casino style gaming strictly forbidden except under the Tribal Gaming Accord.  Two non-casino forms of gambling, bingo and horse betting, have been legal for many years under certain circumstances.  In the case of bingo, this is only for recognized charitable organizations that have been licensed appropriately.  Horse betting at legally sanctioned venues began in 1946 with the then-new La Mesa Park track in Raton.  Now there are a number of racinos and other para-mutuel facilities throughout the state.
After Congress passed the Indian Gaming Regulatory Act in 1988, several tribes opened gambling facilities but it wasn't until 1995 that state government reached a compact to allow Class III gaming.  The Pojoaque Pueblo Indian opened the doors of Cities of Gold Casino on July 4 of that year, a bare 90 days after buying the property.  Since then, many tribes have opened casinos on Indian land to cater to gamblers across the state as well as tourists.
Slot machines were later allowed in other venues on a limited basis.  Horse-racing tracks are allowed to have up to 300 machines, turning them into what's commonly referred to as racinos.  These machines have helped the tracks stay profitable after casinos cut deeply into their market.  Other venues, such as non-profit clubs, are also allowed to offer slot machines but only up to 15 machines per venue.
Nebraska Online Casinos and Online Gambling in Nebraska
New Mexico is one of the few states to have laws probiting online casinos from operating in the state.
There remain a number of options though for New Mexico players who wish to gamble online using an offshore casino.   Casino, poker, bingo and sportsbook sites exist that cater to New Mexico players who wish to play online.  We have compliled a list of the best and safest online casinos for New Mexico players which you can view in the USA section of the site.
Historical New Mexico Gambling
Little do most people realize but at one point in time, one of the most famous gambling establishments in the southwest could be found on the property that the Santa Fe County Courthouse now occupies.  The popular saloon operated for over 20 years and was owned by Gertrudis Barcelo, usually referred to as 'Dona Tules" or 'La Tules' until her death.  Although the gambling hall started as an illegal enterprise, in 1838 the town government decided it was more profitable to license facilities than to fine the operators so it became a perfectly legal and sanctioned business at that time.  The story of how a poor young Mexican woman rose to not only riches, but social prominence, is one of the most colorful tales in New Mexico gambling history.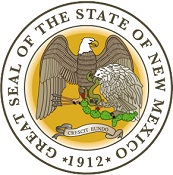 New Mexico Casinos
The casino overview below includes only the larger, multi-game facilities.  There are several smaller venues that offer a few gaming machines or another type of gambling and these can be found throughout the state.  Most are offshoots off one of the larger casinos.
Isleta Casino & Resort – Located in Albuquerque and owned by the Isleta Pueblo Indian Tribe, the resort is branded and operated by Hard Rock Hotel Casino.  The huge 100,000 sq. foot facility offers a 1200 seat bingo hall, 30 table games, 1700 gaming machines and 6 poker tables.
Sandia Casino – Owned and operated by the Pueblo of Sandia Indian tribe in Albuquerque, the Sandia Casino offers an even larger facility than Isleta with 120,000 sq. feet.  Gaming includes an 850 seat bingo hall, 30 table games, 1600 slot and video poker machines and 15 poker tables.
Route 66 Casino – This small facility, owned by the Laguna Indian tribe, still boasts plenty of thrills with a 500 seat bingo hall, a variety of table games, over 1700 machines, and a poker room with daily tournament play.
Camel Rock Casino – Located in Santa Fe, this smaller casino offers a 60,000 sq. foot facility packed with 700 gaming machines, a 600 seat bingo hall and 10 table games.  Camel Rock is owned and operated by the Pueblo of Tesuque Indian tribe.
Sky City Casino Hotel – Run by the Acoma Pueblo, this casino offers 800 gaming machines, a 500 seat bingo hall and 14 table games.  The facility is located just off Interstate 40 in Acoma.
Santa Ana Star Casino – This popular casino is located in Bernalillo and features a 100,000 sq. feet of gaming space.  You'll find 1000 gaming machines, 24 table games and 5 poker tables.  The casino is operated by the Pueblo of Santa Ana who have resided in the area since the 16th century.
Dancing Eagle Casino – This casino, found in Casa Blanca, has a 21,000 sq. feet of gaming space filled with 500 gaming machines, 8 poker tables and only 1 table game.  Dancing Eagle is run by the Laguna Indian tribe.
Apache Nugget Casino – Operated by the Jicarilla Apache tribe, this casino in Dulce is tiny but still offers plenty of excitement with 200 gaming machines, 4 table games and 2 poker tables.
Big Rock Casino – We find the Big Rock Casino in Espanola.  This casino, operated by the blank Indians, has 18,000 feet of gaming floor with 420 gaming machines and 6 table games on tap.
Inn of the Mountain Gods Resort and Casino – With a name like that, you know it has to be a big one.  This facility offers a large gaming floor packed with 1200 slot and video poker machines along with a whopping 40 table games.  The casino is owned and operated by the Mescalero Apache Indian tribe.
Casino Apache Travel Center – You'll find this small casino in Ruidoso with 500 gaming machines and 13 table games.   This facility is operated by the Mescalero Apache tribe but is more than just an offshoot of their main casino.
Best Western Ohkay Casino Resort – This casino is run by the  Ohkay Owingeh Indian tribe and can be found about two miles outside of Espanola.  They offer a 30,000 sq. foot gaming floor with 700 gaming machines and 5 table games.
Cities of Gold Casino – This full featured casino is in Santa Fe and is operated by the Pojoaque Pueblo Indian tribe.  40,000 sq. feet of gaming space holds 650 gaming machines, a 300 seat bingo hall, 12 table games and 6 poker tables.  It is also the only off-track Simulcasting facility in New Mexico.
Taos Mountain Casino – Found in Taos, this casino offers a 10,000 sq. foot gaming space with 200 gaming machines and 4 table games.  It is owned and operated by the Taos Pueblo.
San Felipe's Casino Hollywood – Run by the San Felipe Pueblo Indians, this 22,000 sq. foot gaming floor holds 725 slot and video poker machines and 12 table games.