It's Not Too Late To Nominate Your Favourite Casinos for the AskGamblers Awards
It's always nice to have a voice, isn't it? When you speak up, businesses understand your pet peeves and preferences and can make the changes that deliver you the experiences you deserve. Voting in the AskGamblers Awards allows you to do just that.
Let the online casinos know what you like so they can deliver more of the good stuff. It's one of only a handful of player-driven awards within the online-casinos industry; it represents a genuine opportunity for the players themselves to make changes within the industry.
It's not too late to cast your vote in the 2019 AskGamblers Awards. You have until mid-October to make your voices heard. This is a global award, so no matter where you are – or who you are – you can make your opinion known.
What are the AskGamblers Awards?
The awards are an up-and-coming annual event where online gamblers can vote across several categories, including:
Best Casino
Are you a fan of the large casinos, like William Hill Casino? Or perhaps you prefer one of the more obscure, Indie, casinos, like All British Casino, where you get a much more personalised experience.
Check out our Online Casinos Comparison page to jog your memory.
Best New Casino
Have you been particularly impressed by a new, up-and-coming casino? Give them the recognition they deserve. If you haven't played a new casino recently, and you want to branch out, see our New Casino Page for inspiration.
There's a great selection to choose from, and we've rated them out of 1000 to help you find the best new casinos available. Have a play, and if they impressed you, give them your vote.
Best Slot
Perhaps you've been impressed by a particular slot game this year? At Online-Casinos, we love Rabcat's Nicola Tesla's Incredible Machine This game is a lot of fun for those of us who have an inner geek just waiting to get out.
Delve inside the wonders of the human mind and pay homage to this great inventor who was sadly under-recognised and unjustly ostracised in his time. Released earlier this month, you might not have played it yet, but it's definitely one to try.
Best Software Provider
Do you love the cartoony vibes of Play'n Go? Maybe you like how they go the extra mile to help enhance the customer experience – if you had the chance to visit Play'n Show London (17/09/2019), you know exactly what I mean.
Then again, you might admire the innovative nature of software providers like NetEnt?
Well, I guess you could accuse me of bias here – trying to influence your vote – but that's not my intention. I'm just excited to have a say in what is fast becoming an influential competition. It's always good to have a voice – so make your opinion count.
You never know, you might just end up helping to shape the Online Casino's landscape in 2020.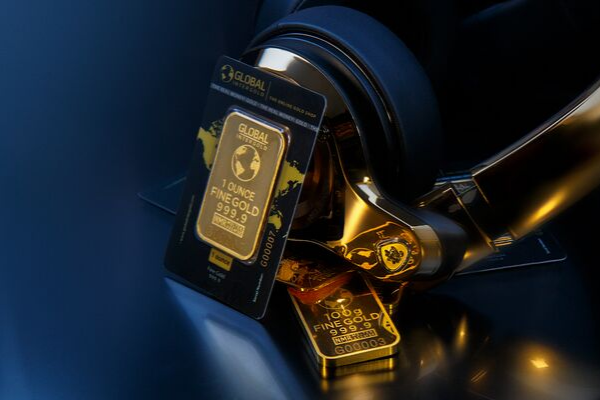 Winning is worth its weight in gold