North Carolina Woman Won £133 Million Jackpot, Now Sued by Former Fiance
February 25th, 2021 3.00pm
A lot of people are confident that winning a multi-million lottery jackpot would solve all their problems. And that's not far from the truth. However, winning all that money can backfire and cause even more trouble for individuals or their families.
Just ask Marie Holmes, a single mother from the United States, who won a lottery jackpot worth more than £133 million. This 26-year-old woman from North Carolina worked three jobs when she hit a Powerball jackpot in 2015.
From Engagement to Lawsuit
Instead of being the happiest day of her life, this remarkable feat was only the beginning of her ordeals. Six years later, and her story is still waiting for a happy ending.
At this moment, Holmes is being sued by her former fiance. Lamar McDow filed a complaint against her from prison, where he's incarcerated for heroin trafficking.
At the time of her massive win, Holmes was in a relationship with McDow. The man already had a lengthy criminal history, while the list of his convictions includes drug possession and assault.
Back in 2016, McDow was found guilty of drug trafficking and was sentenced to ten years behind bars. According to the information provided by the state's Department of Public Safety, he should be eligible for release in June 2023.
That's a Lot of Gifts
McDow claims that his former sweetheart has given away clothes, properties, and cars she had once given to him, worth over £700,000. McDow believes all these gifts are rightfully his and that Holmes had no right to decide what to do with them. That's why he is seeking around £1 million in compensation. The sum includes the value of the said assets, plus punitive damages.
Although McDow was awaiting his trial when Holmes won the Powerball jackpot, she showered him with expensive and luxurious gifts. She even bought him a custom Chevrolet Stingray, worth £177,000, paid more than £70,000 for clothes and jewelry, and invested £425,000 in his auto restoration business.
Holmes bailed McDow out of jail on several occasions, before and after her lottery win. That was quite a cost, reaching a total of £13.5 million.
The case attracted lots of media attention. Holmes scolded the local press by saying no one should be worried about how she was spending her own money. Despite what happened, she defended McDow on several occasions, saying her fiance wasn't a drug dealer.
A Private Investigator Had to Find Her
The two ended their engagement in mid-2017. At the time, McDow was already in prison, serving his sentence. In his complaint, he revealed that a mutual friend had told him that Holmes was giving away his stuff. They have two children together, while the second one was born after McDow went to prison.
According to McDow's lawyers, Holmes had no right to give away the stuff she gave him as a present without his explicit consent. The complaint argues that the woman hadn't acted honestly, as McDow's personal property was given away in secret. Some sources indicate that Holmes started getting rid of her ex-fiance's stuff after she started dating some else.
In the meantime, Holmes moves out of state. So McDow had to hire a private investigator to find her.
Holmes' legal team filed a motion to dismiss earlier this month, calling the complaint meritless. Her lawyers claim that none of the assets mentioned in the complaint belonged to McDow. Instead, McDow simply wants to pursue ridiculous litigation in order to get back at his former darling. The lawyers described him as a disgruntled criminal with an unfortunate desire to cause problems.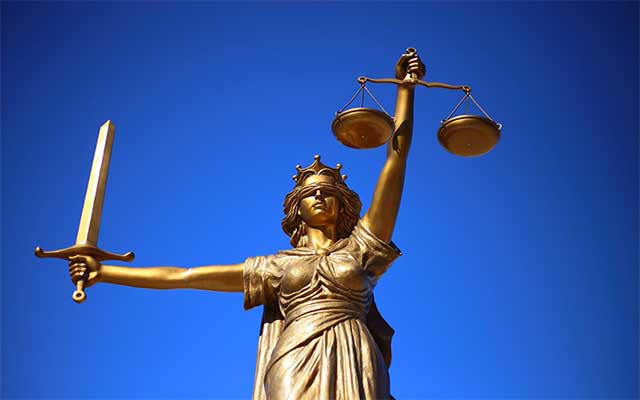 The man claims all the gifts she gave away were essentially his own property