North Carolina Casinos and Gambling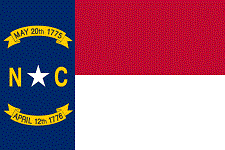 Like many conservative states in the south east U.S., North Carolina has been slow to warm up to the idea of gambling. Even today, North Carolina has no horse racing or greyhound tracks.  It wasn't until March 30, 2006 that the Tar Heel State sold it's first lottery ticket — decades behind other states with modern lottery systems. The state has always characteristically resisted gambling.
North Carolina Online Casinos
North Carolina does not have any laws against online casinos and gambling.
This means that there are a variety of online options open to players in North Carolina.   Casino, poker, bingo and sportsbook sites exist that cater to American players who wish to play online.  We have compliled a list of the best and safest online casinos for North Carolina players which you can view in the following relevant of the site.
Gambling History in North Carolina
The history of gambling in North Carolina reaches back to 1983, when state legislatures legalized "beach bingo," a variation of the traditional bingo game that limited prizes to no more than $10 per game. Primarily, North Carolina's moral and biblical perspective on gaming and gambling has kept the activity at bay in the state. However, in 1982, North Carolina's Governor, Jim Hunt, was forced by a federal law that gave Indian tribes the ability to offer gaming and gambling activities on their lands, which sent North Carolina lawmakers down an unexpected road.
Indian Gaming Regulatory Act
In the 1980s, Seminole Tribe of Florida v. Butterworth and California v. Cabazon Band of Mission Indians came before federal courts. With federal court ruling in the Indian tribe's favor in both cases, the decision provided protections for tribal bingo activities and restricted the state's ability to limit and control gambling activities on tribal lands. In response to these cases, Congress approved the Indian Gaming Regulatory Act (IGRA), which provided a legislative starting point for the federal government and individual states to control gambling operations on Indian tribal lands. IGRA partitioned varying types of gambling into three separate classes—class I, class II, and class III. Each gambling class has its own series of rules and regulations.
Class I gaming consists of any recreational game that is played for a minimum prize, or any "tribal ceremonies or celebrations" that classify as traditional forms of Indian gaming. Class I gaming rules remain totally within the control of individual Indian tribes, states do not have the ability to regulate Class I gaming and gambling.
Class II gaming consists of bingo and card games that either the state authorizes or is not barred by individual state law. Class II gaming does not consist of baking card games, electronic gaming or slot machines of any type. Indian tribes retain jurisdiction of Class II gaming as long as the state allows for such gaming or gambling for any purpose by any person within the state.
Class III gaming. Any form of gaming or gambling that does not fall under Class I or Class gaming is considered Class III gaming. Games that would typically be found in Vegas-Style casinos, such as slot machines, blackjack and poker, fall under Class III gaming. Due to the nature of these games, class III gaming faces the toughest limitations and must comply with a number of detailed requirements. In order to offer Class III games, IGRA calls for approval via an ordinance that Indian tribes adopt within each individual state. This order authorizes class III gaming, and the tribe must join in a compact or agreement with the state that permits the tribe to offer class III games. Given that the tribe and state must enter into a compact in order for the tribe to legally offer class III gaming, IGRA also sets up the circumstances under which Indian tribes and states are allowed to compact. Any Indian tribe that wants to offer class III gaming has to make a request to enter into dialogue with the state where the tribe's lands are situated. The state is then subsequently required to join in  negotiations with the tribe.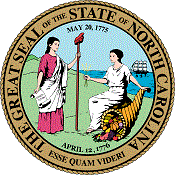 North Carolina Indian Gambling Compact
In 1994, North Carolina's Eastern Band of Cherokee Indians signed a gambling compact with the state. Three years later on November 13, 1997, the tribe opened the Harrah Cherokee Casino, which offered electronic bingo, electronic poker and pull-tab gaming machines that paid out cash prizes. that offered electronic versions of bingo and poker, as well as pull-tab machines that offered cash prizes. North Carolina legislatures challenged the casino, arguing that the Eastern Band of Cherokee tribe was offering a form of gambling that was illegal in other parts of the state, and the casino was eventually forced to remove all forms of gaming except bingo.
Tribal leaders continued negotiations with North Carolina lawmakers in an attempt to counteract the decision. Governor Jim Hunt and tribal leaders eventually agreed that the casino would only be able to offer electronic games, no live dealers or table games. Each game could only provide of a maximum of $25,000 in jackpot winnings. Additionally, alcohol sells and consumption were restricted in the casino, in accordance with existing tribal reservation laws. As a final part of the negotiations, fifty percent of the revenue from the casino must be divided among all tribe members as an annual bonus.
Video Sweepstakes Gambling Problem
In 2005, North Carolina lawmakers signed the North Carolina Lottery into law. More than anything, creating the lottery was an attempt to end a nearly 13-year long history of video poker gambling in the state.
Contrary to gaming machines on the Indian reservation, video poker machines that popped up in bars and pit stops across the state were supposed to face limitations  – limits in the amount of locations and the number of machines, and in the amount of winnings that could be paid out. However, merchants abused these limitations, which led to all of the state's county sheriffs requesting that video poker machines be outlawed in the state.
No sooner than the ban went into effect, a new type of gaming emerged in the state. Sweepstakes video gaming made use of a loophole in North Carolina's gambling laws and gave gamblers the opportunity to win based on the purchase of phone or internet playing time. Sweepstakes video games possess the appearance and feel of slot machines, but merchants describe them as "entertaining displays" that show a prize that players actually aren't gambling for in person.
As of July 2012, two separate court cases involving North Carolina's attempt to place a ban on sweepstakes video gaming are on appeal to the state's Supreme court. In the interim, sweepstakes video gaming is still booming in the state.
According to city data, in Raleigh, North Carolina alone, there are 31 businesses that are licensed to have sweepstakes video gaming machines. The number of machines at any individual establishment can range from one to one-hundred devices. Each establishment must pay a $2,500 license fee, in addition to a $1,000 to $2,000 per gaming device. Various other cities possess similar ordinances in an attempt to cash in on revenue the games generate, even though sweepstakes video gaming is still a legal gray area in the state.