Ohio Casinos and Gambling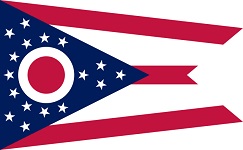 Ohio Gambling History
Ohio's gaming and gambling history dates back to the early 1970's when state senator Ron Mottl led a campaign to bring a lottery to the Buckeye State. In 1973, voters approved an amendment to the Ohio Constitution that would create a lottery commission. In May of that year, the state created The Ohio Lottery Commission, and by August of 1974 the commission unveiled its first lottery game, Buckeye 300. In August of 2008, Ohio introduced KENO games in taverns, bars and other retail outlets. Ohio joined 12 other states and became the 13th state to sell KENO in this capacity.
Currently, The Ohio Lottery Commission offers a variety of instant win games and on-line games, such as Pick 3, Pick 4, Pick 5, KENO, Classic Lotto, Mega Millions, Powerball and scratch-off tickets. The lottery commission oversees nearly 9,000 licensed retail gaming outlets and locations across the Buckeye State. Since its inception, the lottery has funneled more than $15 billion to public education in Ohio. Every year the lottery provides four percent of public education funding in the state. The Ohio lottery currently ranks 8th in the nation in instant-win game sales and 9th in the nation for overall lottery sales.
Riverboat Gambling in Ohio
Unlike neighboring riverboat gaming hub Indiana, Ohio has yet to legalize riverboat gambling. In fact, in 1996 Ohioans voted against an initiative for the state to cash in on the existing Ohio River riverboat gambling market. The initiative was voted down with 62 percent opposing and only 38 percent supporting. Much to traveler's displeasure, riverboat gambling remains illegal in Ohio, but Indiana's riverboat casinos are just a quick driver from downtown Cincinnati, Ohio.
Tribal Gaming and Gambling in Ohio
Although there is a sizable American Indian population in the state, Ohio does not have any Indian tribal casinos for several reasons; the primary reason being that the federal government does not recognize any Native American tribes in Ohio. The second reason is that any tribe wanting to establish a gaming facility would be required to obtain federal government approval to acquire the land for such gaming facilities in Ohio, and current land policies make it nearly impossible for Indian tribes to obtain such land.
Casino Gambling in Ohio
Again, unlike surrounding states, Ohio was late to enter the casino gambling arena. Ohio's first casino did not open until May of 2012, and it took a long, battled road to get there.
On November 3, 2009, Ohio residents voted in favor of Issue 3, a ballot initiative to amend the Ohio Constitution and bring casino gambling to the state. The endorsement brought a near 20-year campaign to a close. Prior to Issue 3's 2009 success, Ohio voters struck down four ballot initiatives for legal gambling in their state. The foundation for Issue 3's passage was laid down by Ohio's governor, Ted Strickland, and essentially the state itself.
Following his 2008 endorsement of KENO gaming in bars, taverns and social clubs, Strickland issues a 2009 decree to implement video lottery terminals, or gaming, at the seven racetracks in the state, but Strickland opposed Issue 3, or casino gambling. The governor previously opposed any form of gaming expansion, including the casino gambling initiative in his campaign, but a growing near $1 billion state deficit and fewer jobs in Ohio's struggling economy forced him to change his position. Strickland settled on expanding gaming in the state to video lottery gaming at racetracks, an initiative that would still be under the state's control, similar to KENO.
The majority of Ohioans viewed Strickland's position as rather hypocritical, given the governor still opposed Issue 3. Strickland went on to pass executive orders to add video lottery gaming at racetracks on July 13, 2009. He signed the bill on the 17th of that month. Three days later, an organization by the name of LetOhioVote.org filed a writ in the Ohio Supreme Court. The group argued that Ohioans should have the right to vote for expanding video lottery gaming in the state. This motion also fueled the casino gambling campaign, Issue 3.
Issue 3 supporters noted that the majority of revenue generated at casinos in Southeastern Indiana and Northern West Virginia came from Ohio residents, some hundreds of millions of dollars Ohio was losing every year. The Issue 3 campaign also noted that legalizing casino gambling could bring over 30,000 jobs to the state's struggling job market, which led Ohio's strongest labor unions to support the casino gambling initiative. Issue 3 eventually passed with an overwhelming majority of the support coming from cities like Cleveland and Cincinnati, where the first casinos would be located. Issue 3's passage approved the construction of four—one each in Columbus, Cincinnati, Cleveland and Toledo.
Ohio Gets Its First Casino
Ohio's first Casino, the Horseshoe Casino Cleveland opened its doors on May 15, 2012. The casino features over 60 gaming tables and over 2,000 slot machines in approximately 96,000 square feet of gaming space. The Horseshoe Casino Cleveland is open 24 hours each day. Since its inception, the casino has generated nearly $20 million in revenue each month.  The casino is a joint-venture between Rock Gaming and Caesars Entertainment.
The same group intends to open the Horseshoe Casino Cincinnati, Ohio's 4th casino, in the spring of 2013 in downtown Cincinnati. The 100,000 square feet of the casino's gaming space will feature 2,000 slot machines, over 30 gaming tables and over 30 World Series of Poker gaming rooms. The Horseshoe Casino Cincinnati is slated to bring over 5 million visitors and nearly 2,000 jobs to the area each year.
Ohio's second casino, the Hollywood Casino Toledo opened May 29, 2012. The 24-hours casino features over 2,000 slot machines, 20 pokers tables and over 50 gaming tables in its 125,000 square feet of gaming space, making it Ohio's largest gambling casino. The casino is operated and owned by Penn National Gaming.
Ohio's third casino, the Hollywood Casino Columbus opened October 8, 2012. The 24-hours casino is also owned and operated by Penn National Gaming. The Las Vegas-style casino features over 3,000 slot machines, nearly 80 table games and 30 live poker tables.