Online Bingo Popularity in the United States of America
A FAST GROWING ONLINE PHENOMENON
Thanks to the power of the Internet, traditional games like bingo have received a high-tech upgrade. Bingo once played the old-fashioned way with cardboard playing chips and cards, has now transitioned into a madly popular online game in the United States.
According to a variety of studies and investigations conducted by companies and internet gaming researchers, fans of online bingo are growing in number much faster than other online games. Other popular online games, such as online poker, have experienced a recent decline in response to The Great Recession of 2008, but online Bingo appears to be recession proof. In fact, by 2019, analysts expect the online bingo industry to grow to $2.0 billion in the United States.
EVOLUTION OF BINGO IN AMERICA
Bingo has evolved from its initial stages in Europe, where the earliest version of Bingo can be traced back to the early 1500s Italian lottery game, "Lo Giuoco Del Lotto D'Italia." The popular game made its way to France in the late 1700s, but the gameplay was reserved only for the aristocracy and wealthy French citizens. Bingo made its way to Germany in the 1800s, but by that time, the game transitioned into a child's game, aimed to help students learn math and spelling.
The game made its way to the Americas in the late 1920s, but the game was known as "Beano." During its first introduction at an Atlanta, Georgia carnival in 1929, an enthusiastic winner yelled "Bingo!" as opposed to "Beano!", which caught the attention of New York toy salesman, Edwin Lowe, and moved him to entitle the game "Bingo."
Lowe hired a math instructor at Columbia University to boost the possible combinations of wins on Bingo cards. In 1930, they invented a 6,000 combination win playing card, now known as the traditional 75-ball form of Bingo played on a 5×5 playing card.
A New England Catholic priest asked Lowe's permission to use the game to raise funds for churches throughout the area. With Lowe's permission, churches throughout New England used the game as a means to raise funds, which can greatly be attributed to growing Bingo's popularity in the United States.
By the mid-1930s, over 10,000 Bingo games were played each week, and the game continues to be a mainstay for many across the country. In fact, today, nearly $100 million is spent in Bingo halls each week across the United States, and online gaming companies are getting in on a slice of the Bingo empire by taking the game online.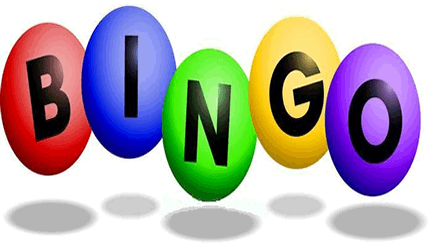 THE BEGINNINGS OF ONLINE BINGO IN THE US
The free bingo game, "Bingo Zone", is perhaps the earliest known form of online bingo. Players had to submit their demographics, such as their name and location, in order to play. In turn, companies used this information to serve location-based ads to generate revenue.
ONLINE BINGO DEMOGRAPHICS IN THE UNITED STATES
A rundown of today's online bingo games shows the demographics of who's playing is not what most people would expect. Nearly 90 per cent of online bingo players are 50 years of age or younger. Young female players make up the majority of online bingo players, 85 per cent to be exact. Reportedly, bingo is by far the most popular online game amongst women between 20 to 25 years of age. Many researchers suggest that young stay-at-home moms greatly contribute to this figure. Additionally, analysts suggest that many female players do not consider online bingo an authentic form of gambling, even though players often play for cash prizes and players are often required to put a monetary stake in the game.
An additional reason online bingo may be popular among this demographic is that online bingo games typically feature a social chat functionality, which is many times discouraged in traditional bingo halls. The majority of online bingo games feature chat rooms that allow players to socialize and interact with each other while they play. Bingo sites not only aim to promote a sense of community for the benefit of customer satisfaction, but online gaming companies have found that allowing players to interact with each other increases customer retention.
ONLINE BINGO BONUSES AND PLAYER INCENTIVES
To attract new players, some online bingo sites offer alluring bonuses and introductory prizes along with very little to no stipulations to start playing, more so than any other online game. This is another reason why online bingo has grown in popularity more than most other online games because it's fairly easy to sign-up and start playing with very little cash and very little risk. Many online bingo games also make use of deposit bonus offers to entice existing customers to continue playing. Deposit bonuses can range anywhere from 100 per cent to 500 per cent of a player's deposit.
A lot of online players would argue that playing bingo online is much easier than playing in a traditional bingo hall. It's fairly easy to make mistakes when playing bingo in a live bingo hall, but online bingo software makes errors virtually impossible with error-correcting systems, and other optional features.
ADDITIONAL BENEFITS OF ONLINE BINGO
Many online bingo games have an optional feature known as "Auto-daub." the Auto-daub feature automatically crosses off numbers on bingo cards as they are called. This feature allows players to enjoy and play online bingo hands free, which is helpful for players with limited use of their hands and for players who elect to multi-task as they play. Additionally, thanks to a random number generator featured in most online bingo games, online bingo is fairly balanced and the chance of winning is pretty much the same for all bingo cards.
Online bingo players have a variety of games to choose from. For instance, novice players with little to invest in the game can join inexpensive game rooms for as little as 10 cents per game or bingo card, while some game rooms require that each player purchase an equal amount of playing cards to keep competition low against the "bingo high rollers" who often buy multiple cards, sometimes hundreds, for the same game.
The game's popularity and huge potential for growth online has caused several counterfeit and scam sites to pop up. It is crucial that players exercise caution and choose a reputable site (only sites featured here) when playing bingo online to prevent fraudulent charges and exposure to identity theft.