Oregon Casinos and Gambling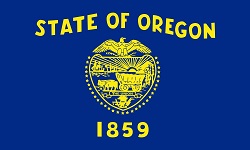 Gambling is one of the many forms of entertainment that you will find in the great state of Oregon. Oregon has several forms of legalized gambling including a state lottery, horse racing or pari-mutuel, casino gambling, charitable gaming, and social gaming. Legalized gambling has brightened the outlook of Oregon's economy considerably, and there is no reason to think that gambling in the state will not continue to be highly profitable.
The Oregon Lottery
The Oregon state lottery was voted on in the general election of 1984, and the first lottery was held in 1985. The original Oregon lottery only consisted of two games, a scratch off game and Megabucks, a jackpot game. The scratch off game came first, and in November of 1985 the Megabucks game was introduced. Today the Oregon state lottery has a lot more to offer. The Oregon lottery was first proposed in response to a flailing economy, and because it was believed that Oregonians were spending their money in neighboring states where gambling was legal.
Sports Betting in Oregon
On September 6, 1989 SportsAction was introduced by the Oregon state lottery. SportsAction allowed people to place wagers on the outcomes of professional football games, and it was the first successful sports wagering game in any United States lottery. The game worked by allowing players to wager on both quarter and final scores. Players could also make a wager on special events such as how many fumbles were recovered.
The SportsAction game was offered for all pre-season, regular season, playoff and championship games. In 2003, the Oregon state lottery introduced a second sports wagering game called ScoreBoard. ScoreBoard was a wagering game for Monday night football. During the 2005 legislative session, House Bill 3466 was passed, and put an end to the lottery's sports betting games. The bill was passed in an attempt to attract NCAA basketball tournaments to the state. The NCAA had previously stated that they would not allow any tournament games to take place in Oregon as long as there were sports betting games in the lottery.
Poker and Slots Machines
Today the Oregon lottery has over 80 Scratch-its, several draw games including Keno, Powerball, MegaBucks, Pick4, Win4life, Raffle, and Lucky Lines, and a large assortment of Video Lottery games. The Video Lottery Games include poker, and line games. The Oregon Video Lottery started in March of 1992 and has grown exponentially over the years. In March of 1992, there were 236 retailers with a total of 550 Video Lottery terminals. By January of 1993, there were 1,087 retailers with a total of 5,085 terminals.
The Oregon lottery has really grown over the years and provides a large amount of revenue for the state. State law demands that 84% of the lottery's annual revenues be returned to the public. At least half of that percentage must be given back in the form of prizes. The remainder of the lottery revenue is used for public purposes that the voters have approved. To date there have been constitutional amendments allowing the money to go to state parks, watershed development, public education, and economic development. To date five billion dollars has gone towards education and another two billion has gone towards economic development.
Horse Racing in Oregon
Pari-mutuel or horse racing is another form of legalized gambling in the state of Oregon. Portland Meadows was opened in 1946 and still offers a full-season of thoroughbred and quarter horse races. Oregon also has a summer fair circuit. The summer circuit includes three and four day meets in Prineville, Union, Tillamook, Burns, and in Grants Pass. Until 2000, there was also horse racing as a part of the Oregon State Fair. In Oregon you don't have to go to the race track to place your bets because there are nine off site betting facilities.
Casino Gaming in Oregon
There are nine casinos in Oregon that are run by assorted Indian tribes. There are currently no commercially run casinos in Oregon although proposals have been made none of them has been accepted. The Native American Tribal councils are considered sovereign nations and the money generated from the casinos goes towards the operation of the tribal government and the well-being of the tribe. The Cow Creek band of the Umpqua tribe was the first tribe to offer blackjack and video poker to their bingo hall in 1993. By 1996 there were six tribal casinos up and running and today each of the nine Indian tribes has a casino.
Online Casinos in Oregon
There are many online gambling options open to players from Oregon.  The best casinos, poker rooms and bingo halls can be found by looking elsewhere.
Legal Charity Gaming in Oregon
Oregon legalized charitable gaming in 1971. Casino nights allowed non-profit organizations to have fundraisers with games like blackjack, roulette, and craps. The law is sometimes referred to as the "Happy Canyon" law in reference to an annual fundraiser known as the Pendleton Roundup. In 1976, the voters of Oregon passed a Constitutional amendment that also allowed bingo and raffles as a form of charitable gaming. In 2005, Texas Hold'em was added as another form of fundraising for non-profit organizations.
Legal Social Gaming in Oregon
Social gaming is another form of legalized gambling in Oregon. Social gaming was legalized in 1973 and allows cities and counties to allow social gambling in businesses or private clubs as long as the house does not make a profit from the game. There were 44 locales in Oregon that had passed social gambling ordinances for social gaming by 1995. Some of Oregon's coastal towns even started offering blackjack games on the weekends to attract more visitors. Portland passed a social gaming ordinance in 1984, but it was not until 2007 that licensed poker clubs began opening in the city. Licensed poker clubs make a profit by charging at the door and then charging for food and drinks.
Help For Problem Gamblers in Oregon
As part of the lottery program in Oregon, there is an Oregon Problem Gambling Service. The treatment services offered are absolutely free to all Oregon residents. There are currently 29 outpatient clinics, several short-term crisis centers, a home study program, and a residential treatment center. These services recognize that gambling is easily accessible across the state and that it can be addictive to some. This service, as well as public service announcements, and posters paid for by the lottery all advocate responsible gambling.