Pennsylvania Father and Son Plead Guilty For Illegal Gambling
September 24th, 2020 10.00am
A father and son from Pittsburgh, Pennsylvania pleaded guilty earlier this week to a number of charges related to organizing an illegal gambling ring, including illegal betting on lottery numbers and other sporting events.
Robert Ianelli, aged 90 and his thirty years younger son Rodney had spent decades running an illicit gambling scheme in the Keystone State. They pleaded guilty to illegal wagering, lotteries and conspiracy to offer illegal wagering on sports and lotteries.
A Very Lucrative Illegal Gambling Operation
According to the information provided by the court, the Iannellis will have to pay a fine of around £58,000, while more than £175,000 in proceeds from their illegal operation have already been seized by the authorities. Judge Meagan Bilik-DeFazio sentenced them to spend a minimum of ten years behind bars, but they won't go to prison yet, as they were both given probation.
After a grand jury inquiry, conducted back in 2015, Robert and George, as well as eleven other individuals were charged by the state's attorney general. The inquiry was focused on an illegal gambling ring that earned them hundreds of thousands of pounds on a weekly basis. According to a report posted by the Pittsburgh Tribune-Review, the money earned from this operation was laundered through a wedding vendor.
Evidence was gathered in a surveillance investigation that lasted six months, spanning 2016 and 2017.
Deputy Attorney General Mark Serge stated the Iannellis and their accomplices had been involved in lotteries and sports betting, which had proven to be a very lucrative business. He explained the operation included not only Pittsburgh but two other neighbouring counties. Serge pointed out it had been a substantial operation, which involved a large number of individuals.
Started as a Bookie, Became the Leader of a Crime Syndicate
The 1990 Pennsylvania Crime Commission Report names Robert Iannelli as an "associate" of the LaRocca-Genovese organized crime family, named after two former bosses. This information was recently confirmed by the Attorney General's spokesman.
Michael Genovese was a cousin of the famous mafia boss Vito Genovese, who ran the Genovese crime family from 1957 to 1969. Michael entered the scene in Pittsburgh in 1984, following the death of John LaRocca. During his rule, the Pittsburgh operations were conducted independently from the rest of the family in New York. The fall of the LaRocca-Genovese family came during the 1990s when many of the members faced criminal prosecution.
Robert Iannelli started his "career" as a bookie, and as his influence grew, he became more involved in racketeering and illegal gambling operations. His organization grew in numbers, becoming an extremely lucrative business.
According to Rich Gazarik, a local journalist and author, Iannelli was present in the market for more than half a century, starting from the early 1960s to the present day. He not only managed to survive the fall of the LaRocca-Genovese crime organization but had continued to operate in and around Pittsburg for more than 25 years.
Documents revealed that Robert Iannelli had been arrested several times for illegal gambling charges. He even spent a couple of years behind bars for gambling-related violations.
Robert Iannelli was among those who took part in the infamous meeting of the crime families from all over the States, which was held in 1957 in Apalachin, New York. This summit, as many like to call it, was to be held at the house of Joseph Barbara aka Joe the Barber, but police stormed his house.
When he appeared in court this week, Robert Iannelli used a wheelchair and had an oxygen tank with him. According to his son George, Robert, who is also known as "Bobby I, also has a heart condition.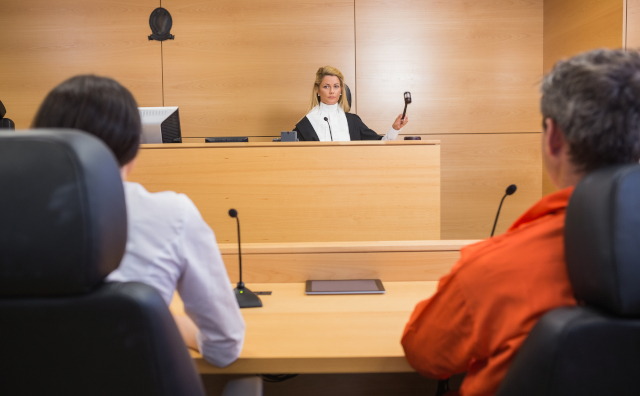 The scheme brought them hundreds of thousands of pounds every week