Pennsylvania Judge Uses Campaign Funds to Finance His Gambling Addiction
October 13th, 2020 11.00am
Many people around the world enjoy gambling responsibly, but some can't control their habit. Couple that with an important position in the society, and you've got yourself story for the headlines.
One judge from Pennsylvania has made it to the news recently after it was revealed he spent a couple of thousands of pounds from his campaign money to fund his uncontrollable gambling habit.
However, the subsequent court case uncovered the full extent of the judge's problem.
His Wrongdoings Could Have Been Discovered Much Earlier
According to the information provided by prosecutors, Judge Michael J. Cabry III had a history of gambling away substantial sums of money.
Back in 2017, he spent a total of £85,000 at the Hollywood Casino in Pennsylvania, Dower Downs in Delaware, and Bally's in Atlantic City. He was inches away from a huge scandal when a lucky win of around £77,000 saved him… at least for the time being.
However, in the end, even that win couldn't save him from ending up behind bars.
Judge Cabry was taken into custody last week and was charged by a grand jury with theft by unlawful taking, perjury, and violations of campaign finance regulations. We presume the judge is fully aware of his wrongdoings, as he could end up spending up to seven year in jail if found guilty. In addition to the prison sentence, he could get a fine of around £11,500.
Fixing His Expenditures to Appear Legitimate
Commenting on the case, Pennsylvania Attorney-General Josh Shapiro said Judge Cabry had not only broken the law but had also undermined the trust that the public had in government by using contributions to feed his gambling activities.
Shapiro also pointed out it was important to limit the use of campaign money by officials, as such restrictions could prevent the misuse of funds and corruption. He explained that Judge Cabry, as a public official and a candidate, had been obliged to adhere to the law and serve with integrity, but instead had chosen to take advantage of the trust given to him by his supporters.
According to the records provided by the bank, despite earning around £72,000 on a yearly basis, the judge took money from his campaign funds almost regularly, which had a serious impact on his financial situation.
The aforementioned sum was obtained through a number of cashpoint transactions, which were reported as reimbursements in his financial reports. However, these "expenses" didn't correspond to any legitimate expenditures made by his campaign team.
For example, a couple of hundreds he withdraw at a cashpoint located at the Hollywood Casino were shown in his expense report as "reimbursement for Harrisburg". The bank records show the judge regularly visited Delaware Park during 2017. He played at least once a week during that year.
Two Decades in His Seat
Judge Cabry was first elected back in 2000 and had jurisdiction over several municipalities in the northern part of the Chester County in Pennsylvania. He mostly handled minor cases, and traffic offences, while one of this duties as to oversee preliminary hearing for cases handled by higher courts.
All the violations mentioned in this article took place in late 2017, during his reelection campaign. He easily won, as he had no opponents for the position. During the campaign, the judge founded a political action committee called "Citizens for Cabry". The committee was operated by his niece.
According to available information, a preliminary hearing will take place on October 26. In the meantime, Judge Cabry has been released with no bail.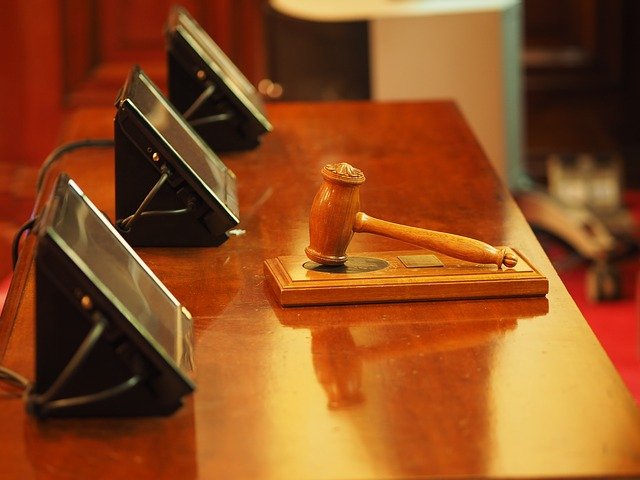 He could end up spending up to seven years in prison