Priest from Canada Gambles £600,000, His Lawyer Claims He's Good Man
October 29th, 2019 3.00pm
Father Amer Saka, a Catholic priest from Ontario, Canada will spend the next two years in prison after he was found guilty for defrauding refugees of nearly £600,000!
To make things worse (if that's even possible), Father Saka used this money to support his gambling habit.
The Sinful Father
The 61-year-old former priest of St. Joseph's Chaldean in London Ontario has been ordered to pay back the money he stole, or he'll face additional prison time. At this point, it's highly unlikely he'll ever be able to pay restitution to all those families (33 of them in total) he convinced the was running a sponsorship program whose goal was to bring refugees to the country.
Initially, Saka was proposed by the court to return the money in the next 45 years, which meant he would be more than 100 years old by the time the entire sum was paid back. Prosecutors didn't agree with this proposal, and in the end, the judge gave him 15 years instead.
Nevertheless, it's still unlikely the 33 families will ever see their money since the former priest will need to get around £50,000 on a yearly basis. With his employment prospects, that's next to impossible. If he doesn't succeed in paying back the money, he will face more time in jail.
Blame the PTSD
His lawyer claimed Saka's gambling addiction was the result of the post-traumatic stress disorder he developed back in the home country after his parents and his brother were killed in Baghdad. During the trial, Saka claimed that gambling had helped him forget the past and "took away the horror of his memories".
Saka was born in Iraq, where Christians were persecuted during the reign of Saddam Hussein and his Ba'ath Party, while the situation became even worse after the dictator was overthrown back in 2003.
Iryna Revutsky said it had been a very difficult three years for her client, but pointed out Saka had made a lot of progress in dealing with his post-traumatic stress disorder. She also commented on the judge's verdict.
"He gave a very thoughtful judgment, he took into consideration the fact that my client was fundamentally and is fundamentally a very, very good man who made a mistake," Revutsky said.
Justice Allan Maclure recommended Saka serve his jail time in a minimum-security facility.
"These victims were the most vulnerable, as they were displaced people coming from another country," Maclure said.
What's Going on with Clergy These Days?
It's not easy to serve God, especially with so many temptations in the modern world.
A month ago, Pastor Thai Nguyen was arrested in California on illegal gambling and weapons charges. The Pastor has been running a betting den for a couple of months, although he later claimed he had thought the den was a thrift store with a video arcade. However, police found illegal gambling machines, weapons and money when they raided the premises.
Two years ago, a pastor from Las Vegas made the headlines after robbing Penn National's M Casino three times in little over two months. Using a fake gun! He was arrested on his third and final attempt.
Less than a year ago, two nuns embezzled nearly £400,000 St. James Catholic School in Los Angeles County to finance their trips to Las Vegas. After the audit discovered their wrongdoing, the Archdiocese of Los Angeles made a decision not to press any charges against them. Many were surprised with such a decision, as their offence was far from a misdemeanour, and could have resulted in a prison sentence.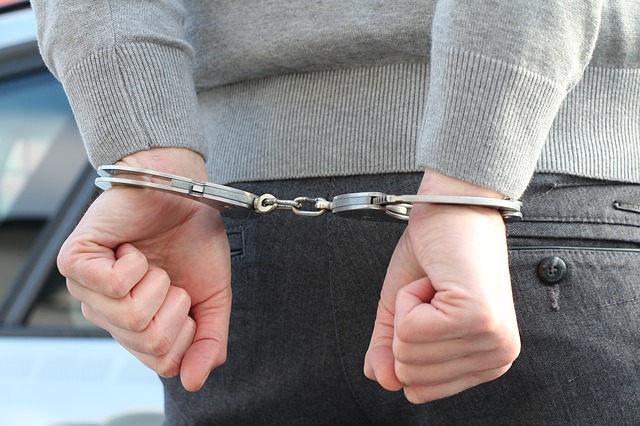 The Catholic priest will spend the next two years in prison.