Real-Estate Investor Spends Nearly £14 Million on Lottery Tickets
February 2nd, 2021 3.00pm
A real-estate executive from Michigan is charged with scamming his investors to fund his lottery habit.
Victor Gjonaj was confident he had a foolproof system that would help him beat the state's lottery. He was so sure the system would work, he spent around £730,000 on the lottery every week.
Unfortunately, his system failed to provide the desired results, and Gjonaj is now facing twenty years behind bars.
From Success to Failure
The 43-year-old man from Shelby Township used to be very successful in the real-estate business. His problems started in 2019 after his firm Imperium Group collapsed. But that was only the beginning of a downward spiral.
He founded another company, but Title Plus Services was nothing more than a sham, set up entirely to provide funds for his obsession with the lottery.
According to prosecutors, once a respected member of the local community and father of four became sure he had found a system to beat the Michigan Lottery. That's why he began purchasing large quantities of lottery tickets some six years ago.
Gjonaj became obsessed with beating the lottery, and once he ran out of money, he conceived a scheme to get the funds he needed. He never believed he was doing anything wrong, and he even planned to reimburse his victims once the system started to work.
However, that never happened. Last week, Gjonaj was charged with wire fraud and could end up spending up to twenty years in prison.
Commenting on the case, Timothy Waters, an FBI agent, said that Gjonaj's lies had finally caught up with him, and pointed out he would face the consequences of the scheme he had created.
Creating a Sham Company
By 2017, Gjonaj was losing more money than he could earn during the pursuit of his lottery system. Instead of facing the facts, he used his experience in real-estate to found Title Plus Services. Using his company, he convinced investors to give him money and promised them fantastic returns. However, he used the funds to feed his lottery habit and had never invested a penny in real-estate deals.
His company was essentially a Ponzi scheme. As we've said, Gjonaj never made any investment in real estate, but only diverted the funds to feed his obsession. The only side that earned money in the whole case was the Michigan Lottery.
Gjonaj would compile fictitious reports about his deals, and in some cases even paid profits he claimed resulted from real-estate sales. He used various tricks to get investors to continue giving him money.
The Downfall
By the summer of 2019, he could continue with the scheme as investors came knocking and looking for their money. Many of them filed civil lawsuits against Gjonaj, who started spending more and more money to get back a portion of the funds. At the time, he was spending around £730,000 a week on his addiction.
According to some information, Gjonaj even attempted to flee the country.
In a statement, US Attorney Matthew Schneider said the case showed criminals could use legitimate businesses to steal money from other people. He added the defendant's gambling habit seriously harmed both himself and his other victims.
Gjonaj's barrister, Steve Fishman, explained his client was an addict and blamed the Michigan Lottery for not intervening. He said the state's lottery company should have noticed that Gjonaj was spending large sums of money.
Fishman stated his client was a respected and successful businessman whose addiction led to the current situation. He added that Michigan had been aware of his condition, and still allowed him to continue to gamble.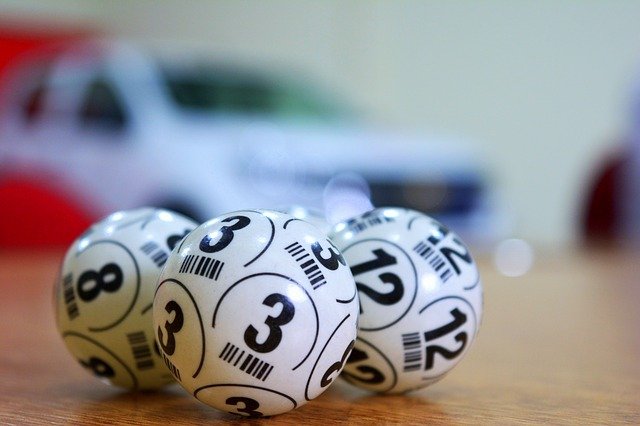 The father of four could be sentenced to twenty years in prison