Meta Score – 925.8 
Rare Game Providers
Different Bonuses Every Day
Game of the Week Promotion

100% 1st deposit bonus up to £200
plus 10 free spins. t&c apply

NetBet Casino Overview
Established in 2001, NetBet Casino has its headquarters in Malta and serves a predominantly European market (including the UK. After all, we are still part of Europe!). With its Casino, Sports, Slots, Table & Cards, Jackpot, and Live Casino sections, and with more than 320+ games between them, finding games you like is never a problem. I've spent a decent chunk of time playing each section – with a special focus on the slots, which in my opinion are awesome! So here's what I found out…
First Impressions
Brilliant! As far as first impressions go, I think this is my all-time favourite casino. It just looks amazing. It's slick, clearly boasts the latest technologies, has excellent graphics, and is well-laid out. Whoever made the website is indeed a fantastic designer with a great eye for detail.
And, they most certainly did focus on the details. One thing I noticed is its easiness on the eye and I mean literal easiness. Most casinos are very bright, and consequently, the glare hurts my eyes because I have photophobia. You might not understand this if your eyes don't hurt easily, but some of you know exactly what I'm talking about.
Another thing I noticed straight away was the mention of the payout rate, which is 96%. I think it's great that they mark it so clearly because, with some other casinos, you have to dig around to find the return to player rate.
Overall, an excellent first impression. Very user-friendly.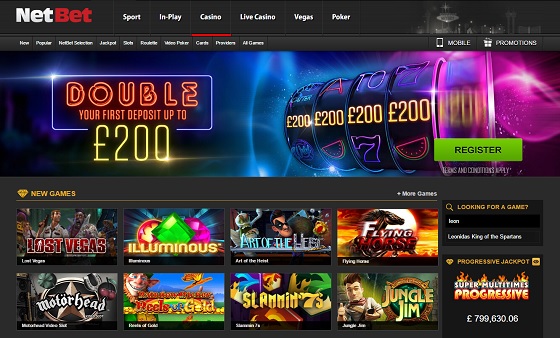 splendid lobby and navigation system
Getting started
Some good and bad things here. I'll get the bad over with first. There were two things to note here:
1. It's difficult to play for practice. It took me a while to find out how to do it, which involves visiting the site on a desktop and opting to play before signing up. Once you've signed up, you can't play for practice (or at least, I didn't find a way to do it). This is a bit annoying because I like to test games before I play.
2. You have to give quite a lot of personal information before they allow you to play. This is typical of a casino, but something that universally annoys me because I prefer giving information only at the first withdrawal.
These are mild issues though, and the good definitely outweighs the bad. Making the first deposit was easy. They offer a range of payment options, including:
Visa
PayPal
Skrill
Skrill 1-tap
Neteller
Boku
Pay Safe
Wire Transfer
eCard
I'm sure you'll all agree: that's a fantastic selection. Most casinos offer five or six at most.
Another good thing about the sign-up process is that they don't require you to verify the account. I like that because it means you could potentially give a fake email and practice play with one of the welcome bonuses. We can't, of course, endorse doing this, and you won't be able to pocket any winnings because they'll ask you to verify, and if you've given a fake name, they'll obviously not honour the payout.
What makes NetBet Casino one of the top UK online casinos?
You have a lot of choice as a UK online casino player in 2020.
And with choice comes some responsibility. There are new laws coming in, and it's probably never been safer to play online slots and other casino games.
But you still have to get this choice right.
We think NetBet is one of the sites out there that is worth your time, and this is why we think it is one of the top UK online casinos.
1 – NetBet Casino is licensed and legal to play in the UK
No-one should ever spend time at a site that is not licensed by the UK Gambling Commission. This is a short cut to disaster.
We're pleased to report that you should have no such concerns about NetBet Casino, a site that is licensed, the company's licence is 39170, and the company, which has a number of other sites to its name, has no sanctions against it.
2 – NetBet online casino has hundreds of slots
Licensing might seem a little dull, though they are completely necessary.
The fun is to be found further up that front page, and NetBet has games from all of the best providers providing you with a huge choice of games.
Pragmatic Play, NetEnt, Red Tiger, Play'nGO, Quickspin, ELK Studios, and Novomatic are just a few of the names that provide games to this huge selection, and you can find games by developer, which is a great option.
3 – NetBet Casino has big progressive jackpots
Another way to find the NetBet games you want is by prizes. And NetBet has all the big progressive prizes.
Included in their massive offering are Mega Fortune, which was paying out nearly £1 million when we checked in. The Grand Spinn family of games was offering over £20k. Mega Jackpots was paying nearly £800,000.
If you like to change the big prizes then NetBet has you covered.
4 – NetBet has a massive live casino
Live casinos are the cutting edge of the online casino world right now. And NetBet has one of the best selections in the business, including great games from Evolution Gaming, probably the best known of the live casino developers.
Roulette? That's there. Blackjack? A huge selection. Baccarat? Yep. Monopoly, and much more, including virtual football games, spinning wheels and more.
There are multiple versions of each game here offering a choice of experience and rules.
Check this offering out, NetBet live casino really is one of the best.
5 – NetBet is a gambling mega site
Most of our readers are big slot fans. But there's a world of games of chance out there, and NetBet is a comprehensive, one-stop-shop for online gambling.
There's a casino site for your slots, casino sims, and live casinos. And a Vegas site brings that style of the game together. If you fancy playing lottery games then that's the tab for you. A poker room? No problem. And NetBet are one of the internet's best sports gambling sites, including virtual sports and in-play betting on the best big sports events – who do you fancy in the Champions League?
NetBet Casino Bonus Codes
In the bricks-and-mortar world, shops tempt you in with a big red sign in the window promising big savings. In the casino world, this has become a welcome bonus.
Welcome bonuses are there to get you to sign up at a sight. As you evaluate welcome bonuses you should keep one fact in mind:
Welcome bonuses exist (as do all other bonuses) because they make money for the site.
It is nice that players are being offered free play and bonus funds, but they are being offered this because in the long run, it delivers more money to the casino. That is likely to be your money.
So bear that in mind as we take a look at the NetBet Casino bonuses.
1 – NetBet Welcome Bonus
Welcome bonuses are subject to change over time and may not be available to all players at all times. Make sure you check out the current details when you sign up.
NetBet's welcome bonus is a simple one:
A 100% bonus on your first deposit that is worth up to £200.
2 – NetBet Free Spins
Added to the free NetBet Casino bonus funds are 10 free spins on Age of the Gods, one of the most popular games of recent years and a great one to check out if you're a newcomer to online casinos.
You'll need a NetBet Casino bonus code (WelcomeNB) to cash this in.
NetBet Welcome Bonus terms:
And then there is the small print.
The biggest issue with casino welcome bonuses is a wagering requirement (or playthrough). This is the amount of money that you must spend at a casino before you are allowed to convert your bonus funds into cash and take them out of the casino site.
At NetBet online casino the wagering requirement is 30-times.
That means that if you deposit £10, you will be given a bonus of £10. And you must spend 30 x £10 = £300 of your own money before you can access any money you win with your bonus.
Any winnings you make with your NetBet free spins will be given a 50-times wagering requirement. So, if you win £10, you will need to wager £500 before you can cash that money out.
And the maximum amount of money from your NetBet Casino bonus fund that can be turned into cash and withdrawn is £500.
You must use up all of your bonus and complete the playthrough requirements in seven days.
This means signing up is quite a commitment if you accept the welcome bonus.
NetBet No Deposit Bonus
NetBet does not currently have a no-deposit welcome bonus. Once you're signed up you can enjoy bonuses without putting cash down, but at the moment not at the point of joining.
I wouldn't let that upset you too much. No deposit bonuses are very rare and not as exciting as you might think. A few moment's thought will tell you that giving away (genuinely) free, no-strings-attached cash is not a good business plan. So, those restrictions we've already seen on deposit-contingent bonuses are going to be even stricter right? Right.
NetBet Promotions
NetBet does have an ongoing set of promotions for players though.
You should always check this section of a casino website out before you sign up. A welcome bonus is great, but a sight that waves a load of gifts in front of players who haven't joined and then forgets them when they have signed up is no good.
Netbet online casino do well in this regard.
They currently offer:
Monthly specials, which included bonus cash, free spins, tournament play with prizes, and giveaways (we saw a holiday being awarded as a prize).
Daily Deals are prizes that cycle through every week, with bonuses on bets, a prize draw on deposits, free spins on a mystery game, and a live casino bonus.
Loyalty rewards are common to most casinos now.
The NetBet effort is called the Players Club, and its bonuses include prize draws, and the chance to earn points that you can spend in a club shop. The programme has seven levels, from Bronze to Elite, and you can be sure that its main purpose is to tie consumers to the site. So bear that in mind.
NetBet online casino has a good quality and wide-ranging promotional offering and you should weigh this up against other sites as you consider where to play.
NetBet Games
Now on to the important part of the site: the games. NetBet offers six different types of gameplay, and I tried them all but spent the most time on the Casino & Vegas sections.
Section 1: Sport
They offer a great selection of sports betting. The layout is brilliant – like the rest of their site. They arrange various sports sections logically. For instance, they have sections that show the most popular leagues, making it easy to find the bets that I wanted to make. They also have a section called 'Top Bets' that shows you the current hottest bet, and the amount you can win depending on how much you stake.
A section that I really liked was the 'NetBet' winners section, which really shows you who the big players are. You can choose to look at their weekly, monthly, or yearly top wins. The reason I found it interesting is that there are people with very high stakes. This week, the biggest winner won £66,000, but his stake was £20,000! How the other half live, eh? One of the biggest returns was from a guy who placed a £3,105 (random amount, but there you go) and won £34117.36 – not bad, and a great way to boost your savings!
The range of NetBet games that you can bet on is immense. They offer all the usual suspects and much more. Here's a taster:
Football
Basketball
Rugby
Tennis
Boxing
Aussie Rules Football
American Football
Chess (don't see that very often!)
Darts
Floorball (?)
MMA
Motor Racing
Poker (I don't think that's a sport, whatever they say. When you can do it at the same time as sipping a whisky, I don't think it counts. Still, as far as gambling goes, it's a sport.)
Winter sports (from Finland, Germany, Italy, Norway, Switzerland, and Internationally)
I think we can all agree that they offer a great range of bets.
Section 2: In-Play
This is a great little section and they have a decent range of bets, too. There are a few things that I like about live betting:
1. It's quite detailed. They give you the odds, show you whether they've risen or fallen recently, and tell you when the game started and how long's left.
2. It's easy to tailor the view so that it suits your requirements. For instance, some people work better with fractions while others work better in decimals. You can flip between them. And, as usual, the Americans can't use proper measurements, and they get their own view!
3. The betting slip section allows you to work out your bet without you having to do any maths.
4. They tell you about up-and-coming events so that you can easily plan your next bet.
All in all, and alongside its complementary sports section, a great area of the site.
Section 3: NetBet Online Casino
This is my favourite part of the site, and where I spent the longest amount of time. If you've read any of my other reviews, you know that I'm one that loves the slots and NetBet offers some of the best.
One of my favourite things about the site is their inclusion of rarer game providers. Here are some of the highlights:
Shuffle Master:
They have a really fun slot, called 888 Fortunes. It has an oriental theme, 243 ways to win, four different jackpots, and free spin bonuses. One annoying thing is that they don't allow you to press spin when it's totting up a win, and that can take some time if you win big. Although, the irritation is mostly soothed by the big win!
The top jackpot is £200,000, so well worth playing if you can afford the £88 stake! The jackpots adjust depending on the bet. So if you bet the maximum, the top jackpot's £200K, but if you bet the minimum there's no jackpot. Instead, the lowest bet that you need to make for a jackpot is £0.18 that can win you a jackpot of £20.
The bonus feature isn't that fun. You win free play passes, which is great, but I prefer the active bonuses, where you actually have to do something. Still, I can't complain when I win 10 free spins.
Cadillac Jack:
Their game, Alaskan Husky was one of my favourites. It has fantastic graphics. In terms of gameplay, it has expanding wilds, which always makes me feel as if the games payout better because there's a much greater chance of winning. They also have a free spins feature, but no explicit bonus.
Unusually, I couldn't find a paytable anywhere for this game. I'm not sure if that's me being silly, or Cadillac Jack forgetting to add it to the game (or maybe it's NetBet's responsibility. I don't quite know.
Incredible Technologies:
They only provide one game for NetBet, and that's Leonidas: King of the Spartans. It's a lot of fun, but again, there was no bonus game per se. Getting two of the lady (I don't know who she is, but no doubt she features in Greek history) triggers the bonus game, and you get a lovely mysterious song from her, like a mermaid.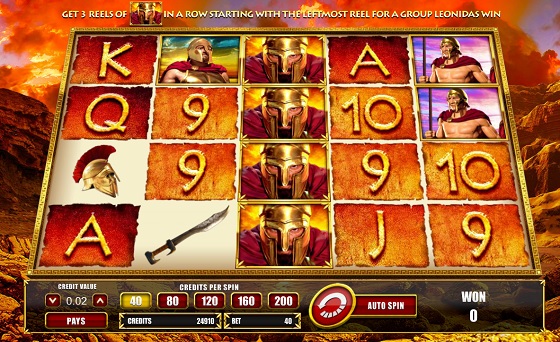 Netbet have the biggest variety of slots providers
I really liked the graphics on this one. If you pay attention, you can see the beautiful dusk sky moving around in the background. As a game, it's quite majestic, actually.  Oh, and it has autoplay, which is great!
At one point, the game really scared me. The reels starting spinning like crazy and I thought the game was crashing. I was about to reboot when Leonidas started chanting, and because I thought the game had crashed, it made me jump! Leonidas's singing is a good thing though, it signals the start of a big win.
We really need to celebrate NetBet for adding these games. They've given obscure game developers a platform, and it's definitely paid off. The games are of excellent quality and fun too.
NetBet Slots
NetBet is an established and popular online casino site. In fact, it's a mini family, with a couple of casino sites (one branded as a "Vegas" site), and links to sports betting, including live, in-play betting.
Slots remain a huge part of NetBet's offering though, and we know that our readers love slots more than anything else.
There's a lot of choice, and many hundreds of NetBet slots games at this site, so they need to be well organised if players are going to find what they want.
The site offers generous casino welcome bonuses, but is it worth your while cashing that in and staying around to play your favourite NetBet slots?
Let's have a look.
Where are the slots on NetBet?
To find the Netbet slots you need to clock on the casino tab of this online gambling empire.
There you'll find a choice of games that takes in hundreds of titles.
All NetBet online casino games are arranged into 12 categories. There is also a search option to look for the particular title you like. Of the 12 categories, seven are specifically slot related:
They are:
Most Popular slots,
New Games,
Daily Jackpot,
NetBet Selection,
Jackpot games,
Slots, (a complete list), and
Providers.
Most Popular NetBet Slots
The most popular NetBet games here are real classics. The top game on our visit was Rich Wilde and the Book of Dead, the sci-fi classic Starburst, seasonal title Jingle Spin (hanging on into the new year), tie-in game Monopoly Megaways, and Hot Spin Deluxe.
New Games on NetBet
New releases are the lifeblood of the online slots industry, and NetBet lists a huge number of new titles.
We saw these games fresh off the developers' testing sites:
Skulls Up from Quickspin, Prosperous Ox, a Chinese New Year themed game; Montezuma Megaways; Aztec Gold Megaways; and Re-Trigger Happy, a feature-themed classic game.
Daily Jackpot Slots at NetBet
Daily jackpot games offer players the chance to spin for big prizes that must pay out in the near future.
We saw these NetBet games at the top of this list on our visit: Piggy Riches Megaways; Jewel Scarabs; Legendary Excalibur; Lucky Octoberfest; and Eagle Riches. Many of these games have linked prizes, and those last four titles were all competing for a progressive prize of £20-21,000.
The NetBet Slots Selection
NetBet's own selection includes casino games. There are slots too though, and the NetBet games this site picked for players were:
Book of Ra Deluxe, Pirate Gold, Book of Oz Lock 'n Spin, and Triple Da Vinci Diamonds, a classic sequel.
Jackpot Games at NetBet
Slots with big progressive prizes are grouped together here too.
The biggest games on our visit were:
Mega Fortune, with a prize of nearly £1 million; Grand Spinn Superpott, paying out more than £20,000; Cleopatra Mega Jackpots, paying out nearly £800,000; Siberian Storm Mega Jackpots (and some other games) is networked to the same prize fund, and Hall of Gods was paying out more than quarter of a million pounds.
Game Providers at NetBet
We cannot provide a comprehensive list of game providers at NetBet because you want to finish this, check out the site and get on with your day.
That's how many there are. Just to give a few examples:
NetEnt, iSOFTBAT, Pragmatic Play, NYX, Red Tiger, Ainsworth, ELK Studios, BTG, IGT, Leaner, NextGen, and on and on and on.
And that's the full selection of slots at NetBet.
Of course, they also offer slots from all the usual providers, including:
Quickspin
Barcrest
IGT
Microgaming
Netent
Some other highlights of my slot play include Atari Asteroids, which was great for triggering nostalgia as well as a few big wins. Then there was the "Game of the Week", Dragon's Temple. This had a special offer whereby you spin a £1 stake and you're entered into a prize draw…which I'll win, I hope! Tokidoki Lucky Town is also worth a mention because it's quite different from other types of slot games in that it has a Japanese anime-type look. It was quite mental and hectic, but really fun to play.
One thing I've noticed is that quite a large proportion of the games don't feature an 'auto spin' option, which I find disappointing because I keep having to manually click my mouse each time I play. After 100 spins, that can start to feel a little irritating. Of course, this is nothing to do with NetBet, and everything to do with the game providers.
Overall, the NetBet slots are an awesome part of the site, and definitely worth spending a lot of time exploring. There are hundreds of different games, and some of them have some fantastic little bonus games.
Section 4: NetBet Live Casino
This part of the site looks great, and it definitely has better graphics than some of the other live casinos have. Live Casinos can often have jittery and jumping graphics, but NetBet's game providers offer smooth play.
The selection of NetBet live casino games is OK, but it's not the most I've ever seen. However, most online casinos typically only have a small selection of games for this part of their sites.
They offer all of the games you'd expect from a Live Casino:
Blackjack (6 games)
Roulette (13 games – unlucky for some, but are you one of the lucky ones?)
Baccarat (4 games)
Poker (3 games)
I also found that this part of the site was quite warm for me, and I wasn't able to lose any money…which I'm definitely not complaining about! It meant more for the slots, woohoo!
Section 5: Vegas
In terms of favouritism, this part of the site tied a close second with the casino. They have a fantastic collection of some of the best games on the site. Ah, so many great things to say about it. First, there's the number of progressive jackpots, 70 in total.
My favourite game was Monty Python's Spamalot: if you liked the film, you'll love the game…if you don't like the film, you'll still love the game, because it offers one of the highest progressive jackpots on the site, at £1,035,448 and rising fast.
The game itself is super fun. There's a cool intro, with the whole Monty Python opening cartoon and the silly Knight of the Round Table dance. But, the bonus game is the best part, if you don't mind being squashed by a flying cow. You have to pick a spot and the knights move to the spot, while someone in the castle throws cows at you. It's all a bit mad. Bit insulting here if you're French because at one point they shouted: "you throw like a Frenchman". When the cow finally hits you, all your knights are crushed. I wasted hours playing this game…well, I say wasted, I actually enjoyed it.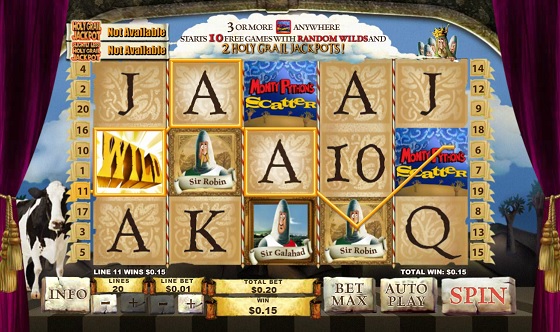 Spamalot is one of the more popular slots
Some other games I found cool were the Marvel Comic games, such as The Incredible Hulk and Iron Man 1 and 2, and Space Invaders because naturally, as a child of the '80s, it has a cool nostalgic appeal.
Yep, this is definitely a place where you can spend a long time if the funds and wins allow it.
Section 6: Poker
Their poker section is quite special. First, you have to download their software and then you're presented with their poker lobby, which offers many, many different types of game and tournament. I wouldn't be surprised if they become one of the biggest names in online poker…that is, if people can get over the need to download software, which is quite unusual for a casino and I think there'll be a fair few people put off by the idea.
Still, if you can get over it, it's well worth it. If you like playing poker, you'll be spoiled for choice. There are some fantastic tournaments and jackpots, as well as some great promotions.
Customer Service
Whilst they aren't the best casino site, they certainly aren't the worst. I had to use their Live Chat to query an issue with my deposit. It took around 10 minutes to get through, which is a pain, but they kept me informed the entire time, i.e. "You are 3rd in the chat queue. Estimated time left 9 mins".
They sorted the issue quickly, and it's an issue that will trip many of you up. (Read the deposit section for further information).
You can contact the NetBet online casino using one of the following:
Live Chat
Telephone (UK-based number for me in the UK)
Email
Post
Banking at NetBet Online Casino
Depositing is straightforward. You simply go to the cashier, choose a payment option (as listed above), follow the instructions, tell them how much you want to deposit, and press enter. The money then credits your account.
However, there is something a bit confusing with this casino, and it's the reason I contacted their live help. Basically, when you make a deposit, you deposit it into the section of the site on which you're currently playing. For instance, I deposited on the Casino section and it deposited my account, but when I then went to the Sportsbook section, it said I had £0 balance.
I wrongly assumed they were ripping me off, and got in touch with customer services. They weren't up to no good. It's just an odd quirk where you have to transfer your balance between the various sections.
For instance, if you're playing on the slots section and you then want to make a bet on the sports section, you need to go to the cashier and choose the 'transfer' option to transfer money from your slot account to your sports account. No idea why they do it, but they must have a reason…maybe.
NetBet Mobile Casino & NetBet Casino App
Mobile browsing overtook desktop internet access quite a while ago now. A lot of that has to do with the growth of the internet into countries with less developed permanent infrastructure, making mobile and unwired internet access much more practical. And everyone including your gran is now glued to a smartphone.
Online video slots providers have had to catch up with this trend or die. An online casino site that doesn't provide a great selection of mobile games and doesn't have – at least – a very good mobile site isn't worth wasting your time on.
How does NetBet mobile casino do in this regard?
There are two options for sites offering mobile services: they can simply build a site that works on mobile device operating systems. Or they can offer an app.
An app is good for the site. Frankly, if you download an app you're more likely to use the site attached to it: it shows a degree of commitment to the site.
That may not be so good for you. The driving force of competition is that consumers shop around; when you have a single casino button sitting on your home screen you're much less likely to do this.
This is why casino sites love you to download their app.
NetBet Casino App
NetBet mobile casino currently has an Android app that you can download, and that is particularly linked to their sports betting sites.
For the casino side of the business, they seem to be pushing the mobile site at the moment.
We think that offers good functionality for consumers. The sports app gives you access to a load of live information on notifications that you need to know if you're betting on live events. Slots players can simply pop up their browser and head to a mobile site that offers the same functions as the desktop site and many of the games.
There is a small amount of mobile-specific material and mobile-first promotions. Check them out as you sign up at NetBet mobile casino.
The Verdict
Overall, an excellent site. The selection of games is great, and they deliver it all in a well-presented and logical way. I really enjoyed playing on the site, and I'll definitely be back. For me, it ranks up there with the best.