September 10th, 2020 2.00pm
And while many Southeast Asian countries are looking to reap the benefits of both online and offline gambling, some nations have strict regulations that have given rise to a thriving black market.
Apart from China, who banned all forms of gambling more than seven decades ago, one of the nations battling with illicit online gambling in Singapore.
The local authorities are waging a constant war against organized crime groups offering the country's residents to illegally wager online. The latest police raid was conducted earlier this week, resulting in a number of arrests.
Massive Arrests
On Monday, police in Singapore announced it had arrested 36 individuals who were allegedly a part of an organized group. This crime syndicate had been involved in illegal online gambling activities throughout the city, offering their customers a wide range of gambling services.
The raid was conducted by the Criminal Investigation Department, the Special Operations Command and the Police Intelligence Department, after a complex inquiry revealed the group had been operating all across Singapore.
According to the information provided by police, 33 men and three women, aged between 22 and 77, were taken into custody during the raid. They are suspected of being part of a much larger criminal organization that offered illegal online gambling services to residents. The list of services includes wagering on 4D Toto, horse racing and football.
Under the provisions of the 2014 Gambling Act, all forms of online gambling are banned in Singapore, even services offered by foreign-based operators. 4D and Toto products, as well as betting on horse races and certain sports are allowed, but the only entity allowed to offer them is the state-owned Singapore Pools.
Apart from arresting 36 individuals on Monday, police managed to seize a substantial amount of cash, around £225,000, but also laptops, mobile phones and other equipment used by the members of the group. The authorities even discovered wagering records from various locations around the city.
Following the raid, a number of bank accounts have been frozen. These accounts all belong to the suspects, and the move should enable other government agencies to conduct their respective investigations.
Almost Have of the Arrested are Facing Charges
Only a day after the arrest took place, fifteen of the suspects appeared in court, where they were charged for providing illegal gambling services.
If found guilty, they could pay a penalty of between £11,000 and £110,000, or they could end up serving up to five years in prison. They can also get both a fine and a term in jail.
They will also face charges for participating in an organized crime group, and if convicted, they could receive an additional £50,000 fine, or get up to five more years in prison.
Director of the Criminal Investigation Department, Florence Chua, said the authorities had zero tolerance for criminal groups whose activities pose a treat to country's security. That's why the police will continue to conduct actions against these syndicates to keep Singapore and its residents safe. She pointed out that several government bodies had joined forces to battle against illegal online gambling market activities conducted by such groups.
The country plans to form a new regulatory body by the end of this year and further tighten its gambling regulations. The new gambling watchdog, the Gambling Regulatory Authority, will oversee all forms of legally-available forms of gambling, including the country's two gambling venues, Resorts World Sentosa and Marina Bay Sands.
At this moment, the existing regulatory body only oversees the two casinos, while a unit of the Ministry of Affairs is tasked with monitoring gambling activities.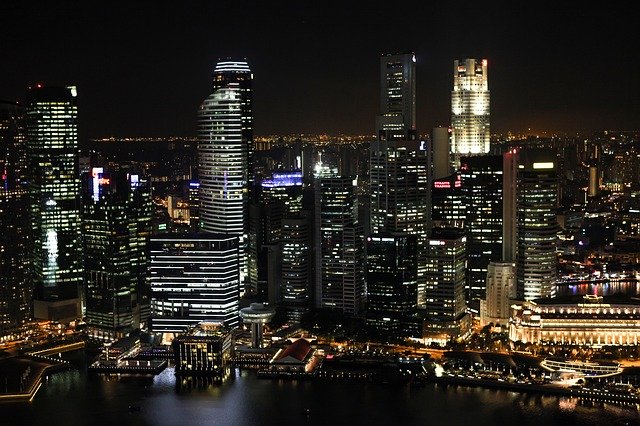 All forms of online gambling are prohibited in Singapore.