Slots for Beginners – Safe, Fun, Successful Play
If you're interested in checking out an online casino site the first thing you'll see is a slot. Online video slots are the mainstay of the online gambling industry. In the real-world slot machines are relatively rare: in the UK they're largely confined to specialised betting venues like bookmakers and casinos and to some pubs.
Online though slots are everywhere.
You can't move for advertising for casino sites, and they're all over football shirts. Increasingly they are in the news – and not for very good reasons.
If your curiosity has been piqued by all this then we're here to help you to get to know online slots safely. Gambling has a potential downside and it can be very serious. The industry should be doing lots more, and until it does you're going to have to do a fair amount yourself.
So what should you know if you want to check slots out, and to do so safely?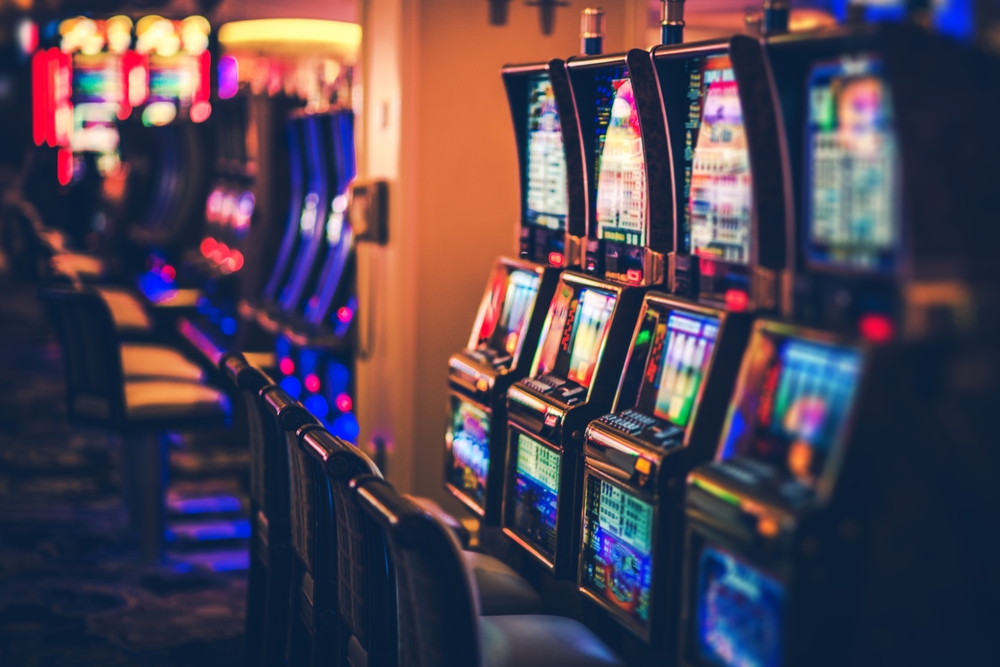 1 – Limit your spending
The best way to put yourself off slot games for life is to go in and bet £100 on your first spin, lose it and storm out of a site!
Perhaps that would be a good thing!
If you want anything beyond a one-spin fling though you should wade into these waters slowly and carefully.
If you're a beginner this is particularly important. The purpose of most casino welcome offers is to encourage you to deposit as much cash as you can afford in your account in order to get you to spend it – because once it's in there that's what you're likely to do.
Start small! Deposit a small amount and keep a close watch on your money. Even better, find a welcome offer that offers you some free spins, either with or instead of bonus cash, and check out games that way.
2 – Know Your games
There will be a repeated refrain through this guide: do some research!
Most online casino sites will give you a wall of tiles to look at. How are you to know where to even start?
Beginner's find this overwhelming, and who can blame them.
The easiest games for newcomers to take part in, are classic slots. These games have the simplest gameplay of any type of slot, and if you've played old-style slots off-line then you'll probably find the symbols familiar too.
Video slots is the name given to more modern games, which may have a more complex gameplay. That's no barrier to learning these games, but maybe leave it a while.
Evergreen tip: always read the instructions on any game you play.
3 – Try them out!
You wouldn't expect to walk up to a premier league football ground, knock on the door and start to play in the first team. Slots don't work in a way that's analogous to professional sports in a lot of ways, but there's no problem with going into games with your eyes open.
Information is power in this respect! And anything you can do to put more power on your side is to your advantage.
Most games allow you to play for free! Do it! Particularly if you're a beginner. You may not even have to deposit money into a casino account to do it, as there are UK online casinos that allow you to try games as long as you've verified your age – you may need to show documents to do this at some sites.
Demo mode is your friend, and you should always keep in touch with your friends.
It's a great way to find out which games you like and why.
And that brings us to the next point.
4 – Play for fun
Everything about slots screams money.
But the healthiest way to play them is to play them for fun only.
Ignore the money!
This seems a weird thing to say when all the marketing in the sector is telling you that you can win lots of cash.
The best safe gambling advice focuses on fun, and keeping yourself safe should be your first priority. Don't be scared! It's possible to enjoy slots and lots of online gambling games with no problems at all, but it's silly to pretend that harmful gambling doesn't exist.
So be aware of this and play carefully.
Slots are entertainment and that's how you should treat them. You pay for entertainment! With slots, there is a chance that you might win a load of money too, but you should go into games accepting that you're playing a game for fun, and you'll probably pay for it.
The published figures for slots suggests that you'll leave behind about 4% of your money if things go well for you. Accept that and be prepared to pay it.
5 – Know where the big wins are
Once you've accepted that it is massively unlikely that you'll win over the long term, you can go about looking for games that might reward you.
We've mentioned the stats, and these include three that you can use to assess games: RTP or theoretical return to player; volatility, and hit rate.
RTP is that 96% we've mentioned above. It's fairly constant across the industry, but it's one of the only measures you can use to assess how generous a game might be.
Volatility or variability is worked out as a ratio between prize size and prize frequency. High volatility games are designed to give bigger prizes but to pay them out less often. Low volatility games work the other way around. And most games are medium. You can use these figures to get a rough idea of what a game will deliver and which experience suits you.
The hit rate is rather replacing this measure now. It is more precise, recording how many spins will be wins, of some kind. This is a percentage figure, so a game with a hit rate of 20%, should give you a win roughly every five spins.
These are good measures for a beginner to use, and these tips are a good starting to guide to your first spins on an online video slot.