Reel Time Gaming are an Australian game development and software company who have a major presence in the UK online casino market and who – we are sure they'll take this the right way – desperately need to redesign their website.
The company was founded in 2009, so we're happy to wish a happy 10th birthday to RTG. They don't yet have a huge number of games on the market, but their titles can be very popular and thanks to their links with a big gaming network they get good placement in casino sites that make them very visible to players.
Best Reel Time Gaming Casinos
Free Reel Time Gaming Slots & Reviews
Their Side of the Story
That website we gently complained about tells us very little about the company and looks like it was designed for a company just like this, with a business-to-business focus rather than intending to sell to end consumers, who expect flashier graphics than you'll see at the Reel Time site.
We can tell you that RTG are based in Australia, with an office in Taringa, Queensland, a suburb of Brisbane.
Australia has a lively gambling culture that has grown out of a traditional sports betting scene heavily linked to pubs and bars, and the country's proximity to the great gambling traditions and enormous markets of East Asia.
What we in the UK called fruit machines, and have come to form the basis of most online casino sites, were named "pokies" in Australia, a term that was originally short for "poker" machine, but has now become a catch-all name for slots. If you're at a site and you see games listed as pokies then you're at an Australian site.
Reel Time's biographical details are scant: they say they're "world-class" (I say I'm world-class at everything from playing the guitar to soccer, but Reel Time Gaming have a bit more of a claim in reality).
Their teams consist of developers, designers, mathematicians, artists, and testers, and some of their team are said to have more than two decades' experience in the slots industry. The company makes the games and takes them to the market, putting them through the testing and licensing process.
The company says it has released more than 100 games and licenses some of those titles to other manufacturers. Reel Time Gaming produce cabinet games, which are what you play in real-life settings like casinos, arcades, or pubs.
In these cabinets – as well as single games – you'll find the company's Game Ring set-up, which gives players a choice of games to play.
The company then lists its 23 game titles.
This is a smallish company, but no start-up. They are listed in directory sites as employing fewer than 50 people, and they – as yet – only have the one base, with international licensing done via an American company that we'll come to later.
Can You Trust Reel Time Gaming?
One of the first things we tell people to check when they decide if a company is trustworthy or not is the website. And while Reel Time Gaming's site shows every sign of having been designed without retail customers in mind, it's obviously a legitimate business, and the provision of a real-life address shows them to be legitimate.
The other check you must always make is on the company's licensing.
If you are based in the UK you must only every play at sites that are licensed with the UK Gambling Commission. To play at a site that is not so licensed is a short-cut to trouble.
So, it's great to see that Reel Time Gaming has a current UK Gambling Commission Licence.
It is reference number: 40859, and the company's full name is given as Reel Time Gaming Enterprises PTY Limited, and it confirms the company's address in Taringa.
RTG is licensed to provide remote gambling software, and "gaming machine technical" services.
There are no sanctions recorded against the company, so we can say Reel Time Gaming is a clean licence.
Facts & Figures about Reel Time Gaming Casinos
What exactly does a big footprint in the UK market mean?
We use a well-regarded industry audit site and there are some very impressive figures there.
Reel Time Gaming lists 23 games on its own website. Our industry audit site finds 18 of these titles currently available at UK casino sites.
The company is rated as the 26th most popular game provider in the UK market. It also has a large international presence, with games listed in 23 countries, from China and Vietnam to Norway, Ukraine, and Turkey. The market in which Reel Time Gaming has the highest ranking is Spain, where it is the 23rd ranked provider; it also ranks at 28 in the Greek market.
These rankings are quite volatile. A sequence of rankings from April 2019 shows Reel Time Gaming ranking as low as 54th in the UK, and as high as 37th.
Rankings change day by day as new titles are introduced, are placed in different places on sites, or simply become more popular.
Where Can You Play Reel Time Gaming Games?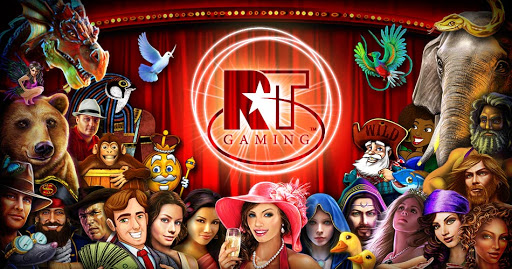 We can also see a progression of the number of casinos in which Reel Time Gaming games are listed and available.
This chart starts with just 13 sites in April 2019, and rises fairly steadily, with some ups and downs, to hit 97 casino sites on 12th August 2019.
One of the key features for the success or failure of a game is where it is listed in a site. The games lobby – basically the front page – is where a games manufacturer needs to be if their game is to be a hit.
RTG titles are hitting the lobbies in some big-name casinos:
Blue Lions Casino (a site from Merkur, the German giants) has 20% Reel Time Gaming games in its lobby. Sailor Bingo has the same proportion. Paddy Power, the gambling giant, has 3 Reel Time Gaming games of the 29 in the lobby. Legs Eleven has one of 11 games in its lobby from Reel Time Gaming. Bingo Stars has the same proportion.
This is also an extraordinarily volatile listing, but it's clear to see that Reel Time Gaming titles are winning enough of a reputation to be featured in some big-name sites.
You can find the games at a lot more casino sites than these.
Ladbrokes has 5 titles. Gala Casino has 4. Grosvenor has 4. Foxy Casino has 4. BetVictor has 2. Poker Stars has 4. Poker Stars has 4. Bwin has 5. Coral has 4. Casino land has 6. And Monster Casino has 2.
In total, RTG titles can be found in 439 casino sites. You should have no trouble playing Reel Time Gaming slots in your favourite online casino site.
Top Titles from Reel Time Gaming
As Reel Time Gaming has relatively few titles in the market, so it's possible to look at all of them.
These are the games ranked by popularity.
Eye of Horus by Reel Time Gaming is ranked number 46 in the UK market. It is an Egyptian themed game with a penny bet starting stake and a 96.31% theoretical return to player. It is available at 310 casino sites, with Bwin, Poker Stars, and BetVictor the top sites.
Fishin' Frenzy slot by Reel Time Gaming is ranked as the 127th most popular UK slot machine. It is available at 379 casino sites, with Ladbrokes, Foxy Casino, and Coral the top sites. It has a top prize of 20,000 coins in a fishing themed game that has been featured in lots of lobbies.
Gold Frenzy is ranked at the 215 mark in the UK market. It has a 250,000-coin top prize with betting from 0.1 coins. The theoretical return to player is a low looking 93.32% (this is accounted for by the high top prize). This Reel Time Gaming title is available at 53 casinos with Ladbrokes, Gala Casino, and Coral the top sites.
Savanna Stampede is a wildlife-in-Africa-themed game is ranked as 508th most popular game in the UK. The top win is 10,000-times stake. The game is available in 61 UK casino sites with Gala Casino, Casino Land, and Royal Slots the top sites.
El Torero is a Reel Time Gaming slot themed on bullfighting, with a ranking of 1,162 in the UK. You can play this game with its 2,000-coins top prize at 52 UK casino sites, with Casino Land, Royal Slots, and Slots Million at the top of the list.
Convertus Aurum is ranked at 1,262 in the UK market. This Reel Time Gaming slot has a 250,000 coins top prize (and thus a lower RTP). You can play this game at 34 UK casino sites, and the top sites for this game are Casino Land, Royal Slots, and 21 Prive Casino. The game has an ancient mysticism theme.
Wishing Well is a fairy-tale-themed game that is ranked at 4,032 in the UK. The game can be played at four UK casino sites, with Lucky M Slots, Mega Casino, and Prime Casino the top sites.
The rest of the Reel Time Gaming titles are unranked for popularity.
7 Seas Pirates is a pirate-themed game.
15 Samurai is a Japanese-themed game.
Bank On It! Is a cash themed game.
Derby Day is a horse-racing-themed Reel Time Gaming slot.
Dragon's Flame is a fantasy-themed game.
Fortune Seeker is Reel Time Gaming's astrology-themed game.
Holey Moley stars a cartoon mole.
Lady of Magic is a magician-themed game.
Magic Tree is a fantasy and nature-themed game.
The Diamond Game is a classic slot.
Trophy Tycoon is themed around high-speed car racing.
The Latest Releases from Reel Time Gaming
All good slots developers keep the new titles coming. The slots industry loves novelty and it loves new things – though, this apparent novelty is often based on a set framework.
The latest releases from RTG are:
Gold Frenzy. This game was released on 9th May 2018. It has 10 bet lines on a five-by-three grid. A load of bonus features including a gamble feature and free spins rounds.
Wishing Well was released on January 2nd, 2018, with an RTP of 96%. The game is beautiful looking, with a mystical theme.
7 Seas Pirates was released on the same date and is a classic pirate/cartoon themed game with a jackpot prize.
16 Samurai is Japanese themed and has the same release date as our last two Reel Time Gaming titles. It's a classic slot on a 5 by 3 grid with some beautiful design features.
Bank On It! Was released at the same date, and is a cash-themed game, with a free spins round as the main bonus feature.
Derby Day has the same release date and is Reel Time Gaming's horse racing game.
How Reel Time Gaming Slots End Up on Your Screens
These games are doing pretty well then. Yet, Reel Time Gaming is a relatively quiet company. So how do its games end up on your mobile, desktop or tablet – their games are available on all of these platforms.
The company went from cabinet games in Australia to a global market of online video slots, via a middle man.
In 2013, Reel Time Gaming signed an agreement with a company called GAN or Game Account Network.
GAN are something a little different from most of the companies we encounter. They licence games from developers to casino sites. This can happen both on- and off-line, with a lot of GAN's gaming deals ending on the floors of American casinos.
However, the company are now moving more into the online market, and it is this that is taking Reel Time Gaming games from Australia to the casino sites around the world.
GameAccount Network says it chooses the companies it works with on their game quality and was going to produce facsimiles of their off-line games for online distribution, starting in Italy and the UK before moving into the Spanish market and New Jersey, America's first regulated international online gambling market.
For RTG the attraction was the ability to go global without having to build all that global infrastructure.
Reel Time Gaming Slots Styles
Whether you like Reel Time Gaming slots will, of course, be a matter of taste.
We've listed all of their titles, so you can see that there is a decent range of styles and titles available.
It's very rare that a company really has a particularly strong brand identity that actually stands out from the crowd. That's true in the case of Reel Time Gaming too.
To make some general observations, the company likes cartoon graphics and it tends to have intro scenes.
The reels are usually flattened in appearance, with squared-off symbol spaces.
The theming is pretty good, with graphical styles that run true throughout, and the sound is also usually pretty high quality.
The truth is that Reel Time Gaming slots are generally not revolutionary and stand-out games. They do a very good job at what they do, and some of them offer very good returns to players. They can also have some decent gameplay, but none of the Reel Time Gaming Slots has really broken new ground.
The company has done well in European markets and has among its developers, Martin Visocnik, a former staff member at Novomatic, which claims to be Europe's number 1 high-tech developer from a base in Austria. This should give you a clue to the sort of gaming style you can expect from the company.
Reel Time Gaming Slots for UK Players
We'd rank RTG currently as a mid-table Premier League side in the UK online casino scene. There's nothing to stop them from climbing up that table, but the likes of the giant, multinational companies like NetEnt, Microgaming, and IGT look out of their reach for the moment.
Reel Time Gaming slot titles are good quality though. We've seen that they have a clean licence from the UK Gambling Commission so you can enjoy these games with confidence. Their large-scale partnership with the GAN network is also good news for their bona fides, especially as the company operates in the tough regulatory environment of New Jersey.
You'll find these games easily enough and can use sites like ours to check out reviews that will point you in the direction of the games that suit your style most. There's a good range of titles on offer, though we would expect to see more classic games – these are really popular at the moment – in future, and the company doesn't have a big progressive jackpot offering at the moment.
New Reel Time Gaming slots titles have shown progression in aesthetics and gameplay and we should expect to see more of this in future.
You can play Reel Time Gaming slots on your computer, on your tablet, and on your mobile, most of the games use the latest tech – HTML5 and JavaScript – to deliver your gaming experience, and pay-outs are in the usual range for the current market, from the mid-90s percentages upwards.