South Dakota Casinos and Gambling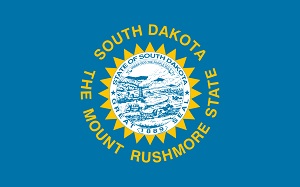 History Of Gambling in South Dakota
Gambling in South Dakota dates back to the days of the gold-rush, principally from the town of Deadwood. The last century has seen gambling outlawed in South Dakota until the 1980's, when a large fire broke out in the town of Deadwood, decimating many local businesses and historical buildings. A drop in the economy followed, leading to a movement calling for gambling to be legalized in order to boost the dire financial situation. The lobbying movement was a success, both in terms of legalization and boosting the economy.
The first bill to be passed regarded 'charitable' gambling, whereby non-profit organisations could provide bingo and raffle events, in 1987. Two years later, another bill was passed allowing state-run casino gambling in Deadwood in 1989, with a strict maximum bet law set at $5. Casino gambling was permitted to include poker, blackjack and slot machines, as approved by South Dakota voters. At this time, there were only two other states in the USA that allowed gambling of any kind. Subsequently, off-track wagers for horse and dog racing was permitted in 1990. The legalisation of gambling in South Dakota instantly increased state revenue, with a recorded $13.8 million being placed in bets within the first month, a great achievement considering the maximum bet was $5. By the end of the first year, total wagers had reached $145.4 million.
With the exception of Nevada and New Jersey, which had legalized gambling since 1931 and 1976 respectively, South Dakota was the first state to legalize casino gambling. Following the advent of this legalization, many others followed suit, with nine states legalizing casino based gambling over the next 17 years. After the 2008 recession, six more states legalized casinos.
In 1993 the first tribal casinos were opened after the state of South Dakota issued tribal pacts, allowing for tribal-run casinos to be built and managed on lands belonging to Native American tribes.
More recently in the town of Deadwood, betting limits were increased in 2000 from $5 to $100 maximum, then in 2012, increased again to $1000.
With it's rich gold-rush history and modern approach to gambling, Deadwood is now a major tourist destination for Americans and non-Americans alike.
Age restrictions
The legal gambling age in South Dakota is set at 21+ years in each of the Deadwood casinos and on each of the tribal reservations. Simulcast and live horse racing has a lower legal age of 18+ years.
Online Gambling
Currently there is no bill allowing for legal online gambling in the state of South Dakota, therefore it is illegal. This includes online casino, poker, bingo, sports betting and any other remote gambling (with the exception of the 'in-house' remote gambling using Simulcast, as mentioned below). Online gambling has been avoided in order to protect the land-based casinos, as they generate a large amount of revenue for the state.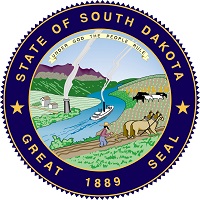 Sports
The racetracks in South Dakota have mostly been closed down, however there are venues that open in the summer from July to August to accommodate tourism, including the Stanley Country Fairgrounds and the Brown County Fairgrounds. At other times of the year, there are four venues from which customers can bet remotely on horse and dog races, including Triple Crown Casino (North Sioux) and Time Out Lounge (Rapid City). Remote sports betting from home is outlawed as part of online gambling.
Bingo
Bingo was one of the first types of gambling to be introduced under the charitable gaming legislation, which meant that only charities and not-for-profit companies could offer bingo and raffle events. In the year 2000, the legislation was extended so that it is no longer exclusive to not-for-profit organisations.
Lottery
Lotteries are permitted in various forms. Inter-state lotteries are available, as well as virtual lottery terminals operating out of the land-based casinos. Scratch cards are also available to buy legally. The lottery in South Dakota provides the highest percentage contribution of any other state, with 74% of the money being transferred to the state's 'General' and 'Capital Construction' funds. This amounts to an average of $120 million per year.
Social gambling
Private and social gambling within the home is still outlawed in South Dakota. This includes poker and head-to-head betting where money is being wagered. All bets made in South Dakota occur in land-based casinos or at race events.
The penalties for partaking in unregulated, unlicensed gambling are more severe than in many other states, however there has been a lack of evidence to show that this is enforced on minor offences such as playing with friends within the home. That being said, it is still illegal.
Land-based casinos
There are two forms of the land-based casino in South Dakota, state-run and tribal-run. All state-run casinos are based in the historic town of Deadwood. Tribal-run casinos are dispersed through South Dakota on various tribal settlements.
Popular Casinos
State-run commercial casinos are only permitted in the town of Deadwood. Currently in Deadwood there are 25 state-run casinos. Cadillac Jack's Gaming Resort, Hickok's Hotel & Gaming and Deadwood Gulch Gaming Resort are three of the most popular venues.
Outside of Deadwood, there are 10 tribal-run casinos on various reservations dotted around South Dakota, including but not limited to the Rosebud Indian Reservation, Pine Ridge Reservation and the Lower Brule Reservation. Some of the top casinos: Rosebud Casino, East Wind Casino and Golden Buffalo casino can be found on their respective reservations.
Economic benefits
The state share of gambling revenue in South Dakota stands at 0.5%, ranking the state at number 35. Gambling revenue per resident aged 18+ puts South Dakota at rank 9, and Gambling revenue per $1000 income puts the state at rank 7. Put simply, despite the relatively low percentage contribution to the state, the actual contribution in terms of dollars puts South Dakota ahead of most other states.
Despite the town of Deadwood and the state of South Dakota being reinvigorated by the introduction of legalized gambling, it has now levelled off. This is mainly due to the widespread legalization across the USA, as currently most US states allow some form of gambling. Online gaming has taken off in various states, meaning that revellers no longer need to flock to once gambling havens such as Deadwood. The neighbouring states of South Dakota now permit forms of gambling whereas in the past this was not the case, as Iowa and South Dakota were the only local states that pushed for legalization. This means that competition has increased as there are plenty of other places to gamble.
The total tax revenue from all forms of gambling within South Dakota stood at $122.9 million and $128.5 million in the years 2014 and 2015 respectively. Taxation aside, Deadwood and other parts of South Dakota still benefit economically, especially as Deadwood has a rich history from the times of the gold-rush. There were 13.7 million visitors to South Dakota in 2015, with a combined spending of $3.8 billion. Each of these figures consistently rises per year.
Future for Gambling
Many states across the US are opening their doors to online gambling as it reaches a modern and dynamic market of online players. At present, it does not appear that South Dakota will reach into this market any time soon as the main priority is to protect the land-based casinos that have generated so much income over the past two decades. That being said, South Dakota was one of the leading states to introduce legal gambling due to economic difficulties within the state. California has recently permitted forms of online gambling in order to their it's economy, so depending on the financial situation in years to come, it's possible that South Dakota could join the online gaming community.