Super Bowl Streaker Loses His £270,000 Winnings
February 18th, 2021 3:00 pm
Super Bowl LV took place earlier this month, with Tampa Bay Buccaneers beating Kansas City Chief by 31-9.
In addition to the Buccaneers' second Super Bowl victory, nearly 25,000 spectators at Raymond James Stadium in Tampa witnessed a streaker gatecrashing the game in a pink mankini.
A 31-year-old Florida man Yuri Andrade took to the field some five minutes before the match ended, with the Buccaneers already leading the Chiefs by a hefty margin. The man successfully evaded tackles from security guards, entered the pitch before sliding at the three-yard line. Although guards eventually piled on him, he described the experience as the best moment of his life!
Andrade made the most out of his fifteen minutes of fame, which could have turned out to be a very lucrative experience as well.
In the post-match interviews, he revealed he had placed around £36,000 on someone streaking the field during the Super Bowl. With game odds of 15/2, Andrade was looking forward to a staggering payout of more than £270,000!
He even had the audacity of detailing his plan. According to Andrade, since offshore sports betting operator limited the stakes for the bet to £720, he called his friends to place bets and later share their winnings.
Silence is Golden
We didn't have to wait long for the response. Bovada immediately stopped all payouts on the bet. The operator announced it would conduct an investigation, and pay only those bets not connected to Andrade.
Commenting on the whole incident, Bovada explained that customers trusted the company to ensure the integrity of all bets offered by their sportsbook. The statement also said the operator would continue to make sure that any sort of ill-intended behaviour couldn't affect the outcome of a bet.
We hope Andrade won't change his opinion on his Super Bowl experience, especially as was there to have fun, and not earn money.
Legal Problems for the Streaker
Andrade was arrested for his field invasion during Super Bowl but was later released on bond. However, his own admission of manipulating a betting event could cause serious problems, as it directly violates several other laws. Although his actions didn't directly affect the outcome of the game, he could still face charges for match-fixing.
And that's not all. Since Bovada is an offshore operator, its operations are not regulated by the US authorities. That means Andrade couldn't have placed the bet in question in any regulated sportsbook in the US. Bets like the one he made are prohibited in the US as they can be easily manipulated. Andrade's actions showed the US regulators were right to ban bets that could influence a sporting event's integrity.
New Jersey recently stirred controversy after allowing its residents to place bets on the Oscars since a small group of people already knows the results before the event. Experts warned this allows insider manipulation.
Here in the UK, bets like this one, known as "proposition bets" are legal, although sportsbooks often limit stakes. Sports betting operators continuously monitor the markets for suspicious bets and immediately suspend them when they're flagged up.
However, since proposition bets are easy to manipulate, sportsbooks are discouraged from even offering them, especially as they may receive a regulatory fine for doing so.
UK regulators have asked operators not to offer proposition bets like the one on the likelihood of a streaker disrupting a sporting event. One of the reasons is the fact they could incite people to act as Andrade did.
At least he had the experience of his life. Memories are something money can't buy.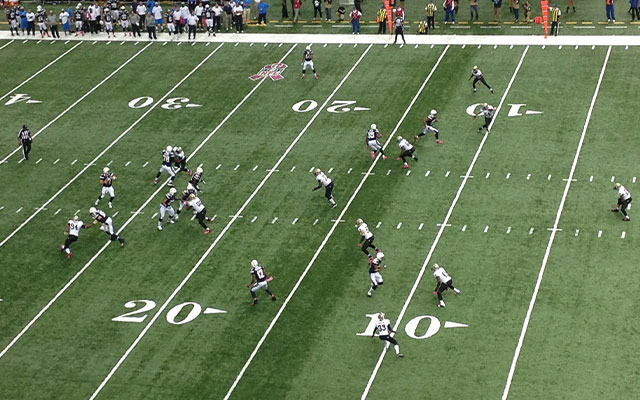 He should have kept his mouth shut.