Texas Couple Leaves Toddler in Running Car While Gambling
January 21st, 2020 3.00pm
A couple from Texas will hardly win Parents of the Year award but is likely to face a prison sentence after leaving their child in a car.
The car was running, while Kimberly Lynn Cook and Anthony Tyler Lindsey left to play electronic gaming machines. Everything happened at a gas station near Houston. But the story, unfortunately, doesn't end there, as the couple's car was later stolen.
In the end, the toddler was recovered and returned to his grandparents.
Reckless Parents
Harris County Sheriff's Office described what had happened in a press statement. In a call they received on Monday, January 13, 2020, the couple reported their Chrysler 300 stolen, and their child missing. According to their statement, they left their 16-month old child in the car, just to quickly enter the store. Once they got back, both the car and their child were missing.
However, the subsequent investigation revealed that Kimberly Lynn Coo, and Anthony Tyler Lindsey Blue, age 21 and 29 respectively, spent more than 30 minutes in the store, as they were busy playing and electronic gaming machine known as an eight-liner.
For those unfamiliar with these gaming machines, an eight-liner closely resembles a video slot, while players get a win whenever they succeed in aligning horizontal, vertical or diagonal rows. This type of machine is allowed if the prizes they award are toys or other novelty items whose value can go up to 10x the amount played in a single session.
The two did check on their kid from time to time, but the car was unlocked and running the whole time. In a surveillance video showed they ran from the store once they realized the car and the kid were missing.
Both were later taken into custody, and are now facing child abandonment charges. According to available information, Blue will appear in court on March 4. Their bonds were set at $10,000.
Two Teens Stole the Car
And while the couple was after a prize, two teenagers, Vincent Leon Cannady and Jabari Jonathan Davis saw the unlocked car and stole it, together with the child inside.
After realizing the car came with an extra piece of equipment, the two left the child in MacGregor Park, located some 17 miles from the petrol station. Luckily, a park ranger found the child and immediately notified the local police.
However, everything could have happened differently, as there are plenty of wild animals running around the park. The child was then taken to the hospital, and after a thorough examination, it was given to his grandparents.
The two carjackers were soon arrested and are probably going to be charged with stealing the car and kidnapping. According to available information, Cannady and Davis were already in a facility, which they left without permission a day earlier.
Not All Stories Like This Have a Happy Ending
Unfortunately, there are many stories involving gambling guardians, although not all of them end happily like this one.
Back in August, a woman in Oklahoma was found guilty of second-degree murder of her 5-year-old grandson. The woman left the child in the back seat, while she spent more than 6 hours gambling at a local casino.
This happened in mid-July, during a heatwave, and the child was all alone in the car without air conditioning.
Many casinos display signs notifying their customers that it is illegal to leave children in cars while gambling. These signs are a part of the casinos responsible gaming efforts, but as we've already seen, not many take notice of these warnings.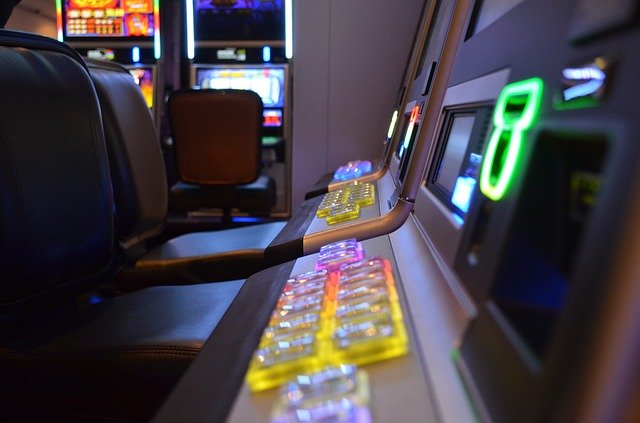 The couple was playing a so-called eight-liner when their car was stolen.