Thailand to Ban Claw Machines as They "Constitute Gambling"
February 25th, 2020 10.00am
Governments around the world have different approaches when it comes to gambling. Some actively promote this activity, while others aim to restrict or even prohibit it. The Thai government is one of those that doesn't take kindly to gambling, but their latest initiative is definitely weird.
Last week, the country's Interior Ministry proudly announced it had launched a crackdown on what is considered to be a gambling tool. However, many would argue that the so-called claw crane machines even classified as a form of gambling.
The Authorities Say They Are a Game of Chance
These machines are very popular in Thailand and can be found at shopping malls across the country.
They were outlawed on February 19, after the ministry signed an order banning them on a national level. The authorities soon revealed they planned to rigorously enforce the ban throughout the country.
The somewhat controversial ban included two types of popular arcade games that can be found all around this Asian country. In addition to dispenser games, and other similar game machines, where players insert tokens to get certain items located inside a case, the government prohibited the so-called claw crane machines. They are used in a rather simple way: customers need to pay money to use a claw to pick one of the available prizes, often plus toys, stacked in a display case.
As there are no guarantees that players will win a prize once a token is inserted, which is the main reason why the country's Interior Ministry considers the claw crane machines to be a game of chance. In other words, that's why this activity is regarded as a form of gambling.
All other game machines that always give players something in return – whether it's an item or a game – are not regarded as a gambling activity, and won't be subject to the announced governmental crackdown.
A Popular Activity among Young Players
According to available information, the law enforcement agencies will soon start inspecting shopping malls around the country as well as other locations where claw crane machines are located. Operators of these machines will initially receive only a warning to stop their activities, while repeated violators face fines and even jail time.
The government faced pressure from the anti-gambling lobby. One the proponents of this move, activist Nutthapong Sampaokaew from the No Gambling Youth Club, explained the ban was necessary as young people had unrestricted access to these machines in virtually any shopping mall in the country. He pointed out these indeed were betting machines as they had a betting purpose. Nutthapong explained that this status had been confirmed by the Supreme Court, but nevertheless, they continued to operate at locations all over the country, with the vast majority of its users being young players.
A recently published survey conducted across 10 provinces, including the nation's capital, revealed that 75 shopping malls offered a total of 1,300 claw machines – a staggering figure, that's for sure.
Thailand has a long history of opposing gambling and its presence in the country. The existing Gambling Act has been in effect since 1935, and under its provisions, the only allowed gambling activities in the county are wagering horse racing and state-operated lottery.
But it should be pointed out that these legal limitations haven't stopped gambling participation from being high in 2019. Another survey, conducted by the Center for Gambling Studies and Center for Social and Business Development showed that nearly 57% of the country's residents participated in a form gambling – either legal or not – during the twelve months ending on December 31, 2019.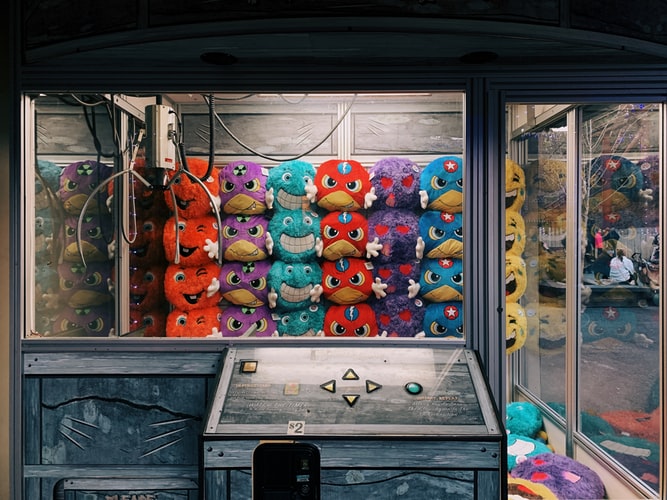 A recently published survey revealed that 75 shopping malls offered a total of 1,300 claw machines.