The internet has shrunk the world and brought cultures together, sometimes in a really positive way. It's linked gaming and gambling cultures along with music, fashion, and politics.
Europe has a long gambling history, but East Asia has an even longer one, and players in the UK can now enjoy casino games from one of the most sophisticated, interesting, and fun gambling cultures anywhere.
If you've shied away from East Asian games because they're unfamiliar, then now's the time to change that, with these 10 East Asian – and East Asian inspired – Casino Games!
1 – Pai Gow Poker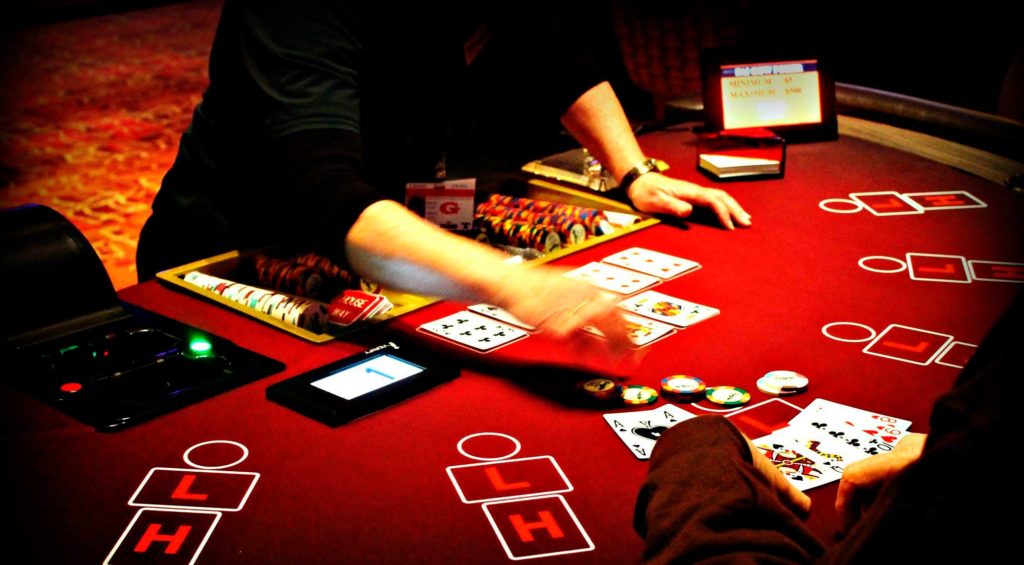 The name's a giveaway, and Pai Gow Poker is a mix of two gambling classics: poker, the world's favourite gambling card game, and pai gow, a Chinese tile gambling game.
The resulting game, invented in California as recently as the 1980s, is rewarding and generally considered low risk.
Seven Cards are dealt to players who sort them into two hands (a 5 and a 2), which are then faced off against a dealers hand.
There are zillions of variants of this game that is now showing up in live casinos.
2 – Keno
Keno is a super simple game that is basically a form of lottery.
Eighty numbered balls are released and players can pick as many as 20 numbers as their choice before 20 balls are drawn at random and prizes awarded for matches.
Again, variants add value and gameplay sophistication to this simple game, which doesn't offer the best value but which attracts large crowds in live casinos for its colourful gameplay and strong visual appeal.
3 – Sic Bo
No cultural cross-over for Sic Bo which is very old and very Chinese. The game means "dice pair" and is massively popular in Macau and around the world, including in American casinos.
It's a three-dice game with players picking side bets of low and high totals or two high-paying single number bets.
The game is made for both live play and simulators and is highly entertaining. Check out a load of variants if you want to try something different.
4 – Pachinko
Because of its iconic place in Japanese culture, and the transmission of that culture in art and media to the west, Pachinko is well known, without yet being a super popular online gambling game.
You can find it though, and you'll probably need to search or click on the "other" games tab on your favourite online casino site.
It's a very visual and fun game, with masses of little balls tumbling down a table and falling into pockets. To get around Japan's gambling laws, elaborate ways of rewarding players have been worked out, but online you just have to click collect to pick up your prizes.
5 – Fan Tan
Fan Tan is another Macau favourite played with lovely theatrical pieces, including white discs, cups and wands.
It's a dealer game, with the game runner covering a random number of the buttons with the cup. Players then bet on how many buttons divisible by 4 will be left when the number of buttons are counted off.
There are a number of betting options with odds from 2/1 to 3/1 and a house edge that doesn't climb beyond 3.75%.
Again, not a common game, but one you'll enjoy when you find it.
6 – Baccarat
OK, Baccarat is French in origin, we know that, but the game is massive in the East Asian casino market and several variations of the game have come out of Macau in particular.
There are a load of these in online casino sites, including Monkey baccarat, Hit me baccarat, and lucky draw baccarat.
Most live casino baccarat games nod to the game's popularity with East Asian customers in the set dressing and costumes of the game staff.
7 – Dragon Tiger
Dragon Tiger is the East Asian baccarat variant that has really taken off. It's a two-card version of the game, with the emphasis on speed and regular hits on the bets: the choices are only whether one card will be higher than the other.
8 – Mah Jong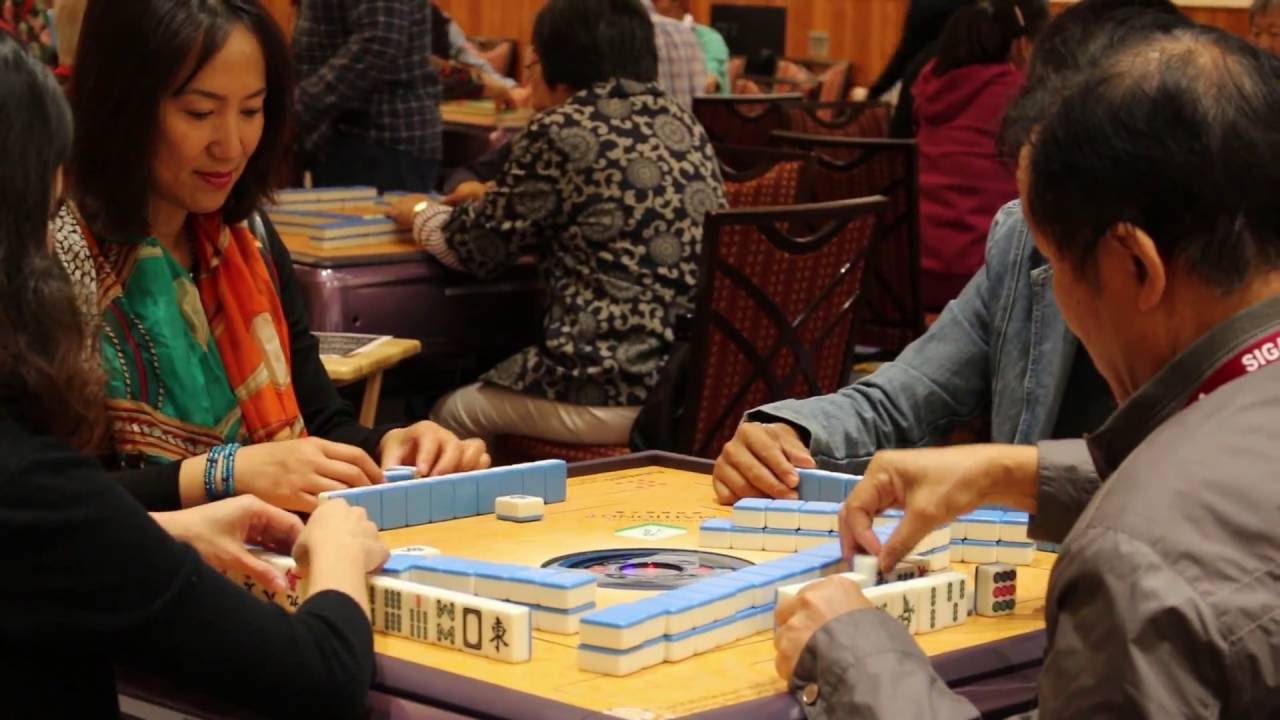 OK, this is the archetypal, stereotypical Chinese gambling game.
It is not a simple game.
It is also hard to reproduce online, but it is just about possible and it's starting to happen now.
You might be better off buying a set and playing at home, but if you can find good online versions then you might be onto a winning hobby.
9 – Yee Hah Hi
This is simply a version of sic bo but there are pictures on the dice instead of numbers.
It's a good looking game, with scorpions, fish, gourds, coins, crabs, and roosters standing in for the numbers 1 to 6, and they're all coloured too. The game plays on colour bets rather than the symbols, and if you enjoy Sic Bo then you will probably enjoy this game too.
10 – Macau style
This is a bit of a cheat because Macau games are usually a visual and aesthetic style rather than a specific game.
Macau is rather like Hong Kong, a former colony of European imperial power in China, in this case, Portugal, that existed well beyond the colonial age thanks to dodgy dealings and treaties as an enclave or joint territory. Now Macau is part of the People's Republic of China, but – like Hong Kong – is governed in a slightly different way.
It is China's biggest gambling market and is analogous to Las Vegas in its iconic status as a gambling centre in East Asia.
You'll find Macau themed games – slots, casino games, live casino games – across the casino and live casino world. Some of them are well done, some of them less so, but the aesthetic will always be Chinese (and, yes, some of this stuff is tasteless and even borderline racist) to some extent. In live casinos, you may find East Asian-inspired costumes behind the tables.
There isn't a particularly strong link to any game style or rule but look for different games and lots of side bets in Macau-themed games.