Most of the time we take a hard line on gambling strategies and tactics. They're almost always a waste of time. And if you spend money on them they're a waste of money too.
However, there is one exception to these rules. Contrary to popular misconception, exceptions don't prove the rule by proving it correct, they test it (another way of "proving") by proving it incorrect. So it looks like we need a new rule!
The One Gambling Strategy That Works
The one exception is with progressive jackpots or any other time-limited, time-triggered or otherwise limited jackpot pay out.
In every slot, the base game is a series of random unconnected events. That's how you know games are fair.
However, some progressive jackpots are triggered via a prize fund passing a certain amount. This introduces another variable, and the longer it has been since a progressive has paid out, the more players are in the hat for a prize that must be won, so it is slightly more likely to pay out.
There's no way of really using this knowledge to your advantage in any way that's going to make a difference.
But Red Tiger's new jackpot network takes that variable to another level, and it gives players a slightly more predictable experience.
This Daily Drop jackpot is the product, and this is how it works.
The Birth of the Daily Drop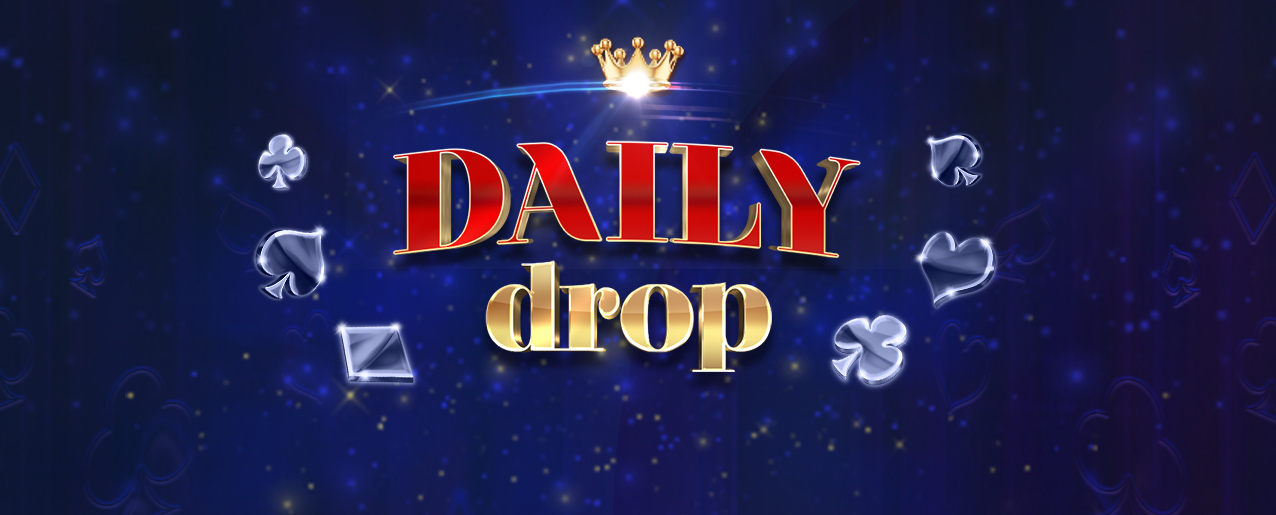 Daily Drop games were introduced around the time of the World Cup in 2016. They were first featured on Paddy Power, and designed by Red Tiger.
If you think the massive price paid by NetEnt for Red Tiger just last year has nothing to do with this very successful product innovation we've got news for you.
Red Tiger then developed the idea on their own account and introduced the Daily Drop Jackpot Network in 2019.
How Daily Drops Work
Networks are how progressive jackpots work. They're supercharged by the internet but they actually date back to the days of casinos when a single casino could link up thousands of slot machines in order to deliver big prizes.
Progressive jackpots take a tiny amount of each bet made on the game and add it to a progressive prize fund. By linking up millions of versions of a game a progressive jackpot game can offer huge prizes.
Progressives are the biggest paying games in the world of online slots, and probably in the history of gambling. They attract a huge following and devoted fans because they can deliver truly life-changing wins.
Daily Drops from Red Tiger are a new type of progressive and since May 2020 have paid out £25 million in jackpots in just five months, including a couple of £10k plus prizes.
A World of Jackpots
Red Tiger jackpots come in three sizes: daily drop, super drop, and hourly drop.
Super drop jackpots are medium progressive prizes that pay out several times each day.
Daily drop jackpots drop once a day, to a time limit. These can pay out 10s of thousands of pounds. Between 8 pm and 11 pm each day they get hot then pay out.
The hourly drop jackpot is worth up to 10k and pays out every hour.
How to win the Red Tiger Daily drop
To win a daily drop jackpot you need to trigger the jackpot game. For that, you just need three jackpot symbols, which arrive entirely at random in the base game.
Then you get a jackpot wheel, which will choose which of the prizes – if any – you win. Again, it's just a random game – no skill.
RTP on Red Tiger Daily Drops
RTPs on progressives are always lower. The RTP records the proportion of the money paid into a game that will be returned to players over its lifetime. Because a "tax" is taken from every bet to fund the prize pool for the big prizes the base game returns a lower proportion of bets to players.
In the case of these games, the figure that goes to the prize pool is 3%. This means that the games themselves are likely to have a base-game RTP of around 94%.
Where can I play Red Tiger Daily Drops?
If you're in the UK you'll find a growing number of sites offering Daily Drops. If you're travelling, you can also play these games in Sweden, Japan and Germany.
And these games will be spreading too because they're massively popular.
This can be seen by their effect on Red Tiger's fortunes. On the launch of these games, Red Tiger were sixth rated game developers in the UK. Now they're in second place and the proportion of slots in casino lobbies that their games take up has more than doubled.
The purchase of the company by the gigantic NetEnt empire has also helped their visibility of course.
How to Play Red Tiger Daily drops safely
Red Tiger daily drops are a progressive game and they do promise to pay out within a certain time frame. If you're going to gamble on them you should make sure that you're doing safely. Never bet simply because you NEED money. You should only play for fun, and you should only bet with money that you can afford to lose.
There is a danger with games that danger potentially large prizes in front of you with a time limit on them that people who are desperate for money will pick out these games. Please don't do this, play them for fun and with the cash prize as a secondary consideration. And never ever play at a site you're not sure is safe, legal, and licensed.
With those warnings in mind, you should look for and enjoy these games. This is a fantastic innovation and one that is revolutionising the look of casinos, almost all of whom now offer some sort of time-limited jackpot feature. It's one that is likely to inspire copycats too, so look out for more of the same.
Check out our selection of the best high roller casinos here!