Two Christian Gamblers Caned in Indonesia
February 11th, 2021 3.00pm
Two men, suspected of gambling, each received forty lashes on the back with a cane earlier this week in the Indonesian province of Aceh.
According to available information, the list of charges also included drinking alcohol. Aceh is the only province in this Southeast Asian country where caning is allowed and practised.
The pair was arrested by the local Sharia police, while their punishment was carried out in public. A crowd of onlookers stood by while a masked police officer caned two gamblers. It should be pointed out they could choose between caning and spending around six months behind bars.
There was no detailed information about the type of gambling.
Choosing Your Punishment
One of the men involved in this case explained that caning was their choice. He said the Sharia police had given them the option to choose their punishment. In the end, they decided to comply with the Islamic criminal code.
He pointed out that no one forced them to choose it.
But the two men weren't the only ones to be caned. A few other people received the same punishment for charges not related to gambling. Only a couple of weeks ago, two men were caned for illegal sexual practices.
Speaking about the recent caning, a professor at a law school in Los Angeles, Mark Cammack, explained that Christians in Indonesia were rarely caned. In most cases, such punishment is given to Muslims.
Cammack said it was excruciating, albeit not as painful as horsewhipping. Caning is often used as a punishment for gambling, drinking alcohol, and committing sexual violations.
What Happens in Aceh, Stays in Aceh
Aceh is the only province in Indonesia where public caning is allowed. However, as UCLA history professor Geoffrey Robinson explains, it is not that common.
Every instance causes lots of controversies, both inside the country and abroad.
Experts estimate the practice won't be stopped anytime soon, as there's no sufficient pressure within Aceh.
Various human rights groups have been calling for an end to this practice. Geoffrey Robinson, who worked for the United Nations in the region, said the people had gotten used to it.
Cammack also has vast experience in Indonesia's legal system. During trials of officials charged with crimes in East Timor, he worked as a monitor for the UN. He was also an expert witness on Indonesian law.
He explained that the punishment is used with certain limits. For example, there is a restriction on cane size, and the police officer in charge can't raise the cane above his head when carrying out the punishment. All defendants are clothed, and a doctor is present, enabling him to treat the caned person immediately. The defendant is also allowed to stop the caning if he wants, and the officer must comply.
It should be noted that caning is less severe in Indonesia than in other parts of the world where it's permitted. This includes neighbouring Malaysia. Non- Muslims are free to choose between imprisonment and caning, and many opt for the latter.
Most Muslim countries have banned all forms of gambling, as the Koran strictly prohibits this activity.
In Indonesia, more than 90% of its 255 million population are Muslim. So it doesn't come as a surprise that the authorities often use caning. In October 2019, two Aceh men were also caned for gambling. The caning was held in public, with a large crowd being present. Some of them even took photos of the punishment and later posted the images on social media.
It seems caning will continue to be a regular practice in Aceh at least until local gamblers find something else to do.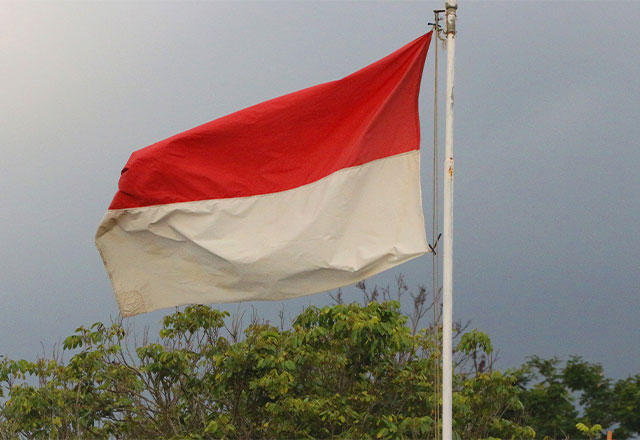 Defendants could choose between caning and a prison sentence.