Two Former Fox Executives Accused of Bribing Football Officials
April 9th, 2020 1.00pm
Herman Lopez and Carlos Martinez, two former Fox executives, were indicted by federal authorities earlier this week, could spend 20 years in prison if found guilty.
Lopez and Martinez were accused of being a part of a bribery scheme worth several million dollars. Its goal was to secure both marketing rights for the 2018 World Cup held in Russia as well for the upcoming World Cup, which is scheduled to take place in Qatar in 2022.
Winning the Bidding War
Both of them held high positions at Fox. Lopez worked as president and CEO at Fox International Channels until 2016, while Martinez was president at Fox Latin America until May last year.
According to the formal charges, the two ex-senior officials allegedly organized payments for FIFA officials from South America, to secure the advantage of their company in a bidding war with their rival station ESPN.
Fox was able to secure the broadcasting rights for the 2018 World Cup in 2017, in a deal worth more than £160 million. However, the move would prove to be a commercial failure, as the US national football team didn't manage to secure the ticket to Russia.
However, Lopez and Martinez were also charged for bribing the officials of the South American football governing body CONMEBOL to secure broadcasting rights for the biggest club competition on the continent, the Copa Libertadores.
In an official statement, William J. Sweeney, the FBI's New York Field Office Assistant Director said the two defendants and their accomplice had been a part of this criminal scheme for years, bribing football officials and causing serious damage to the entire sport.
The payments were made to appear legal through the use of false contracts, shell corporations and other disguising methods. According to Sweeney, all of this was done to conceal bribes given to CONMEBOL officials.
Disney bought 21st Century Fox back in March last year, and the new owner's officials were completely unaware of the wrongdoings allegedly committed years before the transaction took place.
Plenty of Officials Involved in the Scheme
Lopez and Martinez were arrested following a thorough investigation conducted by the US federal authorities, which started back in 2015. Their names appeared in 2017, in a testimony given by the former chairman of a sports marketing company from Argentina, Alejandro Burzaco.
Burzaco was arrested by the FBI in 2015 and quickly pleaded guilty to several charges, including wire fraud and money laundering. In addition to forfeiting more than £17 million, he also revealed the name of his accomplices.
Apart from Lopes and Martinez, the indictment named another former executive, Gerard Romy, whose list of past employers includes Spanish media giant Imagina Media Audiovisual SL and sports marketing company Full Play Group.
All four of them could spend 20 years behind bars in found guilty.
Since the start of the FBI anti-corruption inquiry, more than 40 individuals and organizations have been indicted.
The full scale of the corruption in the South American football governing body has been revealed when prosecutors accused the former president of CONMEBOL of accepting bribes. According to court documents, Nicolas Leoz received kickback payments to give his vote for Qatar. The documents also mention Ricardo Teixeira, former president of the Brazilian Football Federation.
Another executive whose name is mentioned in court documents is the former president of CONCACAF, who was allegedly given more than £4 million to support Russia's World Cup host bid.
This is the first inquiry conducted by the US authorities to have resulted in formal charges against football officials. It's also the first inquiry to focus solely of Russia and Qatar World Cup bids.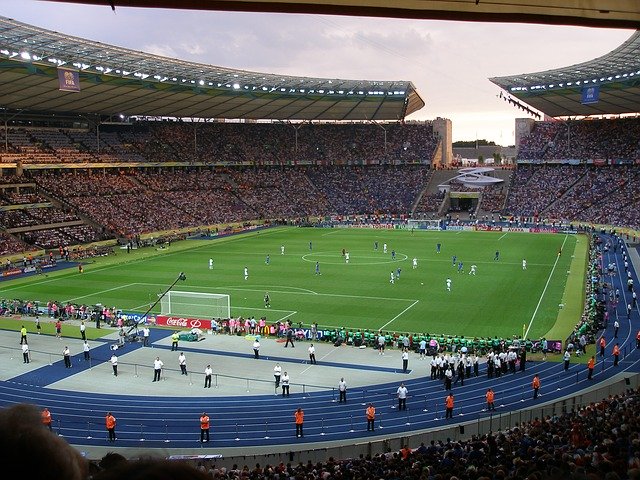 Lopez and Martinez were accused of being a part of a bribery scheme worth several million dollars.