Two Rugby Fans Won a £23,400 Bet But Human Error May Leave Them Empty-Handed
October 10th, 2019 3.00pm
Gary Smeaton and his best friend Kris Shenton were on cloud nine after Jackson Hastings was named the Super League's Man of Steel.
The Australian who plays as a scrum-half and stand-off for the Salford Red Devils helped his team finish in the top five in the regular season, leading them to the Grand Final.
From Joy to Disbelief
The reason the two Britons were so happy is the £100 double bet they placed back in January this year. As Hasting scooped the Man of Steel award, and Salford finished in among the five best-placed teams in the league, Smeaton and Shenton were in line to pick up a fine £23,400 win!
Unfortunately, this tale of theirs will not have a happy ending as they will be left empty-handed due to a "human error"!
William Hill said it wouldn't pay out these bets, as they should have never been allowed in the first place. The renowned bookmaker did, however, admit it was an error on their behalf. William Hill stated it would pay out two single bets or just £1,700.
This means little to Smeaton and Shenton, who plan to take William Hill to court.
According to available information, the two received odds of 25/1 for Salford Red Devils to finish in any of the top five positions in the Super League, while pairing that bet with Jackson Hastings being named the Man of Steel, securing odds of 8/1 for that one.
You can imagine their joy after realising they have won a staggering sum of £23,400. But when they returned to the betting shop they placed the bets, they were informed they wouldn't be able to get their winnings as a double bet, but as two separate £50 wagers.
"William Hill's employee actually wrote the slip out for us.", said 49-year-old Smeaton.
"When the Jackson part of it came through, we said: Absolutely fantastic, let's collect our winnings".
An Obscure Rule is Causing All the Problems
"Now they're saying the bet isn't a double because of something called related contingency. I'd never even heard of that in my life."
The related contingency represents an obscure rule that says that one part of a bet cannot have a direct effect on that bet's other part. When applied to this situation: the fact that Jackson Hastings plays for the Salford Red Devils means William Hill won't pay out the bet as a double.
However, the (un)lucky duo claims the slip was actually filled up by William Hill's employee, who should have told them their bets wouldn't be counted as double.
"'I didn't know how to fill in the slip, so the employee said he'd do it for us. Now they're turning around saying they're not paying out, they will pay out for two single bets."
Smeaton and Shenton explained the recipient of the Man of Steel award was decided by a secret vote by a panel of judges, which meant it couldn't have any impact whatsoever on the other part of their wager.
What Next?
Smeaton says won't give up: "'I'll take them to the ombudsman, I'll take it to the highest level possible. I'm not afraid of taking it to court."
William Hill is adamant it will not be paying out the bet in full.
A spokesman said the bet had been struck as a result of human error and as such had been corrected. We realise this is disappointing for the customer and we can only apologise.
William Hill also suggested the pair should address IBAS (Independent Betting Adjudication Service), which should give an impartial adjudication on this dispute.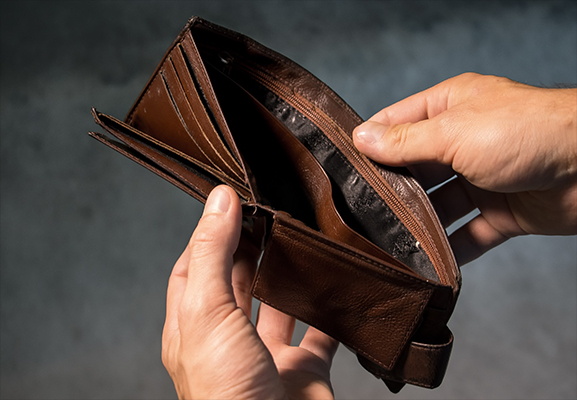 William Hill refuses to pay a bet.