UK Player Wins a Staggering Seven Figure Progressive Jackpot
December 10th, 2019 2.00pm
It doesn't matter whether you're a casual slot player who enjoys spinning the reels from time to time, or a real aficionado always looking for a chance to scoop big prizes, there's a game you've already heard all about.
That's Mega Moolah, a cult video slot that has been in the market since 2006. Nicknamed 'the Million Maker', this nicely-designed game has so far changed numerous lives by awarding payout all slot players dream about.
Not only did it become a household name in the world of online gambling, it even managed to get a place in the Guinness Book of World Records, after awarding an unbelievable jackpot to a lucky player from the UK.
Another Fantastic Prize Awarded by Mega Moolah
By now, we're used to seeing Mega Moolah in the headlines on regular basis, which is why it came as a no surprise when the Isle of Man-based gaming company announced the game had recently created another millionaire!
The unnamed player, again from the UK, grabbed a fantastic win worth £2.7 million while playing this amazing game at Genesis Casino. We should point out he placed a bet of a little over £6 before hitting the jackpot.
According to an official statement made by Genesis Casino, the lucky Briton will receive his winnings as a lump sum – which is standard for prizes awarded by games from Microgaming's progressive jackpot network, the biggest one in the market.
Commenting on the truly remarkable achievement, Chief Operating Officer at Microgaming Andrew Clucas congratulated the winner and added the recent jackpot had further cemented the status that the company had as one of the leaders of the online gambling industry. Ariel Reem, Genesis Casio Chief Executive, further said he hoped to see more seven-figure winners on the casino's popular platform.
Millions Paid Out So Far in 2019
Microgaming's progressive jackpot network, the industry's largest one, has been very generous since its inception, paying out around £920 million in jackpots!
Since the start of 2019, Mega Moolah produced 10 winners who succeeded in taking a seven-figure prize. In total, the game has awarded more than £101 million in jackpot so far this year. And although we're less than a month away from the end of the year, that number is likely to go up, especially when you take into consideration that the jackpot we're talking about was awarded in early November.
In addition to the bigger payouts, the game awarded five and six-figure jackpot to more than 570 players in 2019, which is a fantastic achievement. No wonder this game has a cult status among slot lovers.
Mega Moolah – the Most Popular Slot Game in the Market
Launched in November 2006, it took nearly two years before Mega Moolah paid out its first jackpot, but we guess it was worth waiting for. Today, you can find this African-themed slot in almost every major online casino in the world, while it's arguably the most popular jackpot game you can find it in the market.
Four years ago, Mega Moolah paid out the "largest jackpot payout in an online slot machine game" to John Heywood from the UK, worth around £15 million, later confirmed by the Guinness Book of World Records.
The new record was set in October last year when an anonymous Grand Mondial Casino player bagged a £15.9 million jackpot. And it only took him a stake of £0.60 to do so!
Now, we can only sit back, relax, and wait for the next Mega Moolah jackpot to finds its way to another lucky player.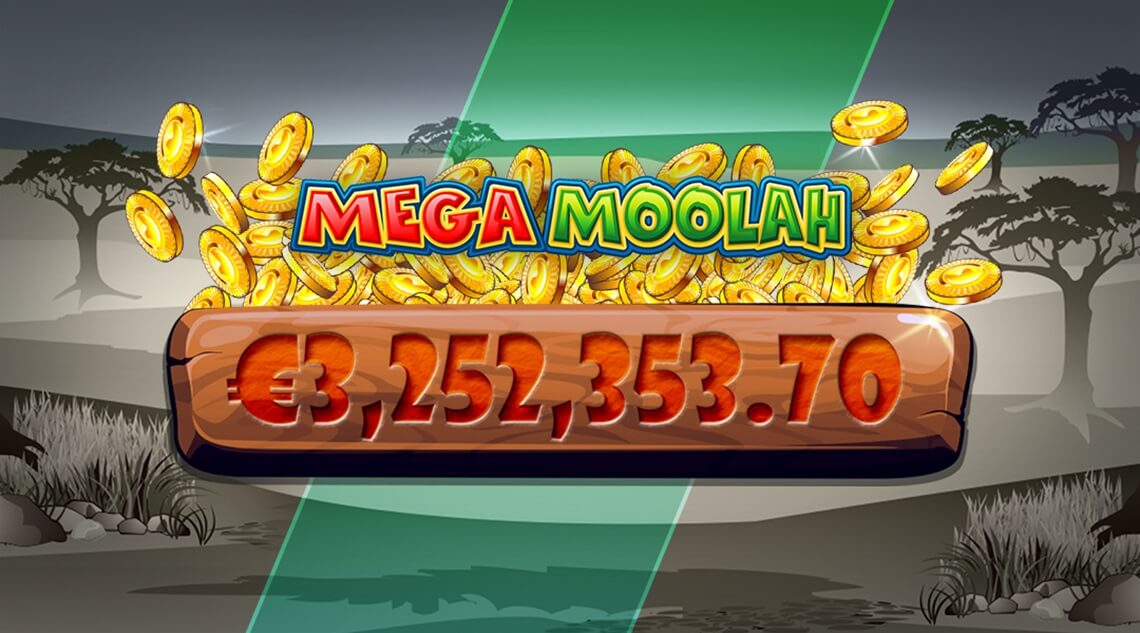 UK Gambler Hits £2.73 Million Jackpot on Mega Moolah Slot