UKGC Suspends Matchbook's Gambling License
February 20th, 2020 2.00pm
This week didn't start well for one of the leading betting exchanges Matchbook, as the UK Gambling Commission suspended its gambling license. However, it's not yet clear why the regulator decided to make such a decision.
Betting exchange Matchbook has a significant presence in racing in the UK, as it's a prominent sponsor of many events held across the country. But now, due to the fact their license has been revoked, it won't be able to offer its services to bettors in the UK. At least for the time being.
As we've already mentioned, Matchbook is a real betting exchange giant, handling a large number of transactions worth millions of pounds every day – "more than Amazon does on Black Friday", as company wittily says.
An Unexpected Decision
That's why the announcement, made on Monday, February 17, came as quite a shock. Matchbook announced on its website that it would stop offering its services to customers in the UK. The leading betting exchange assured its users their outstanding bets would be settled and pointed out they were free to withdraw their funds whenever they wanted to. In the end, Matchbook promised it would soon return.
Commenting on its decision, the UK Gambling Commission stated the decision had been made after a two-year revision of the license held by Triplebet Ltd, Matchbook's parent company based in Alderney. Apart from this, the regulator didn't provide any further details on the matter.
And now it appears that everyone is trying to come up with a reason for the suspension. The most often heard one on social media is that the Commission's decision to make such an unexpected move was linked to a court case involving another company owned by Triplebet, Eurasia Sports, which was discovered to have been offering credit to South American high-rollers.
Last month, a court in the Republic of Ireland awarded a £9.3 million judgement in favour of the Triplebet subsidiary against several of its super high roller clients who didn't clear their debts after losing money with Eurasia Sports.
All of the defendants – 11 of them – were from Peru, and were charged with conspiring to commit fraud by making bets on credit which they had absolutely no intention of settling. The defendants, who didn't appear in court, lost a total of £9.8 million combined.
Although the full scale of this incident was revealed in the last couple of months, they actually took place back in 2014. It's also arguable whether offering credit lines to players on the other side of the world represents a violation of regulations in the UK.
The Company Knew There Were Problems
Only a year ago, Triplebet hired Alvarez & Marshal, a third-party consulting firm, whose goal was to improve compliance as the Commission's review was underway. This means that Triplebet was fully aware that there were issues that needed to be dealt with.
In a statement posted a day after the UK Gambling Commission announced its decision to suspend Matchbook's license, Triplebet explained that Alvarez & Marshal had done an excellent job, elevating the company's standard far beyond what the Commission required.
Triplebet added it had demonstrated it was committed to fulfilling the required standard and stated it had certainly shown it by introducing new policies and establishing a Compliance Committee within the company.
The announcement explained the company firmly believed that compliance went to the heart of a betting exchange offering.
According to available information, Triplebet plans to complete all the recommendation. After that, an independent audit will be conducted with the ultimate goal to lift the suspension and reinstate the company's gambling license.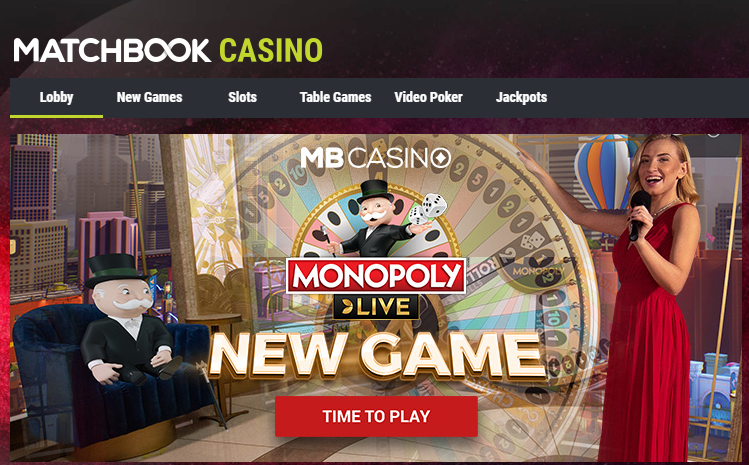 Matchbook Casino