There has been a massive boom in online gambling in recent years. There have been shakeups and takeovers, and the market is vibrant and competitive. That – in theory – is good news for players, who have a lot of choice as to where to spend their money, which is supposed to drive up quality.
But, as reviewers, we can tell you that bad quality sites still thrive, despite all this competition.
We do our bit, but you can help too by picking only the best UK online casino sites, and this is what we think makes a UK online casino stand out!
1 – Regulatory compliance
Please accept this apology for starting with something that shouldn't make a site unique for a reason – every site you use must have this.
All UK online casino sites must be licensed by the UK Gambling Commission, and you should be able to check the licence via the site.
2 – Good Support Features
While you're looking at licences you should also check out the help and support available at a site. Most sites have a live chat help option these days. There should be an email address, too, and many players like to see a UK telephone number, that is something that really does make a site stand out.
Read through the frequently asked questions and support information at the site too. Sites expect players to support themselves as far as possible before they call out for help. If this information is comprehensive and good quality, then that is a good sign that the site is one you can trust.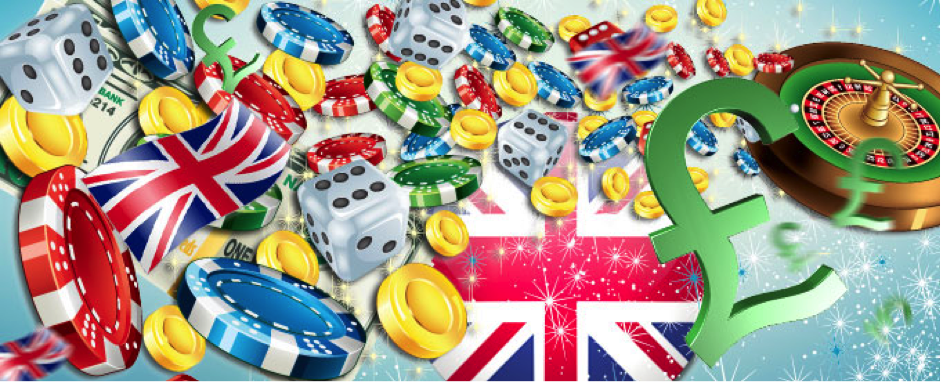 3 – Good safe gambling advice
This list might seem serious, and that's because there are potentially serious issues around gambling. The vast majority of people can gamble for fun with no problems. However, some (like a minority of drinkers, for example) will develop serious issues with gambling addiction. Online casino sites have a responsibility to care for their customers, so check that they have good systems in place to do this, including membership of the industry's support bodies, referral advice to charities and gambling care organisations, and ways of limiting your spending or time on the site.
4 – A great set of games
Now we get to some fun!
Many online casino sites have hundreds of games. In fact, most of them do. You'll probably never have time to play them all, so you need to check that a site has the sort of games you like. If you're completely new to online video slots or online casino sites then you need to browse about. If you're already a fan of particular titles and styles of games then you need to look for them, and particularly a good range of providers.
5 – Good organisation
This is where a good game browsing system comes in. An online casino site that lets you search for games by titles is good, as is a good set of options to list game by the provider, by style, by feature (wilds, free spins, cascading wins and so on), and so on will help save you time.
6 – Live Casino!
Live casino games are the most popular thing in the world of gambling at the moment. The social aspect of these games and the chance to interact with real people is a powerful attraction.
If you want to try live casino games then you should look for a site with exclusive games and plenty of seats at the tables that you love. The most common game providers in this sphere at the moment are NetEnt and Evolution Gaming, but there are others too. It's hard to review and rate live casino sites, so look out for live casino bonuses with free play so you can look around if you're interested.
7 – Mobile use
The majority of internet use is now via mobile devices. This is as true of UK online casinos as it is of any other website. It's very likely that you're reading this article on a mobile device, and that you play your online video slots via a mobile phone.
So, you need a site that works for you. This is where you have a choice: some sites operate mobile-friendly sites; others have an app. And within the app category, you have more choice: some sites offer a full-service app that delivers everything that a site does, other apps aren't much more than a link to a mobile casino site.
So look for what suits you. Apps give you the quickest and most convenient access: they're right there on your home screen ready to be tapped.
However, they also tend to tie you a single site and might discourage you from shopping around and playing at other sites. So weigh up how happy you are with a site before you download an app – and check reviews on sites like this.
8 – A beautiful site
If you're reading here you probably spend a fair amount of time at UK online casino sites. If you do, you deserve to spend time somewhere beautiful! And beauty isn't just about looks: make sure any site you use is well designed from top to bottom, and a pleasure to use.
9 – Rewards, promotions, and welcome bonuses
Sites will pay you to play their games. It's a little more complicated than this, and we've got good information on what the small print around offers and promotions mean. So, while no offer is ever quite the free money it looks like, there are good incentives available from sites, and by reading around you can find the best casino offers.
You should look for more than just a flashy welcome offer if you want a site that stands out. That sort of thing might make a site worth signing up with but if you're going to stay around at a site look for ongoing promotions, rewards, and – at the very least – a good loyalty programme. Regular rewards for playing and cashing up your account are the least you should expect from a good UK casino site these days.