August 25th, 2020 3.00pm
Chinese authorities are serious when it comes to the latest anti-gambling campaign, and have released a series of videos to mark its start.
In the meantime, they continue to fight against illegal casino operation in the mainland. Their latest catch is a cargo boat, which was converted to a casino cruise liner.
Last week, more than 100 individuals were arrested after the authorities in Wuxi City in Jiangsu province busted a gambling boat, working on a local canal. The majority of the arrested were there to gamble, while 18 arrested individuals were part of a scheme behind this illegal gambling operation.
Busting a Cargo Boat
At the same time, Genting Hong Kong announced it wouldn't be able to pay its creditors, as all of its casino cruise liners were currently out of business due to the ongoing health crisis. But mainland gamblers are more worried about losing the chance to enjoy their favourite activity.
The first information about ships offering illegal gambling to players appeared in June when police were tipped-off about nondescript vessels with modified interiors including a gaming floor and even toilet facilities.
The ships regularly travelled through the canal, stopping along the way to pick up customers. Crew members made sure that no one approached the gambling boat, while a network of accomplices kept an eye on the shore for any sort of treat. But none of that helped them avoid what was about to happen.
Around 100 police officers raided the boat last Wednesday, arresting everyone found on-premises and seizing around £408,000 in gambling money. According to the information provided by the authorities, the organized group had been operating this way since 2019, while their scheme included more than one boat.
Video Campaign Kicks-Off
Meanwhile, the latest campaign for battling cross-border gambling is well underway. A number of short videos have been released as a part of it and whose goal is to "expose the harms of illegal gambling".
In a video titled "Running Trap", a young man is seen playing with his mobile phone, when an online gambling ad appears on his device. He is soon connected to an employee working in a call centre. In the end, the young man finds out his banking information has been compromised and starts crying like a baby.
Another video, called "Tourist Trap", shows a young man tricked by an online gambling ad to visit a casino located abroad. At first, he wins big time, but in the end, the naive youth loses everything. Eventually, he is seen in a cage, which is a reference to the recent series of casino-related kidnappings around Southeast Asia, mainly in Cambodia and the Philippines, but in other neighbouring countries as well.
"The Sister of Anti-Gambling" is a non-animated video showing a member of the Ministry of Public Security singing as people gamble on-street using their mobile phones.
The next clip shows a young man watching a football match in a bar, but as everyone around him is celebrating, he's sad as the lost money while betting on the result of the game. Later, he's seen drinking large quantities of alcohol. The same video shows an office worker trying to take cash from the company's safe, only to be arrested for embezzling.
In addition to these videos, which were commissioned by the state administration, the authorities have invited the public to contribute to the campaign by adding their own content, including photos and videos.
It remains to be seen whether the latest campaign will be successful, but the released videos are a blast.
All of them can be seen here.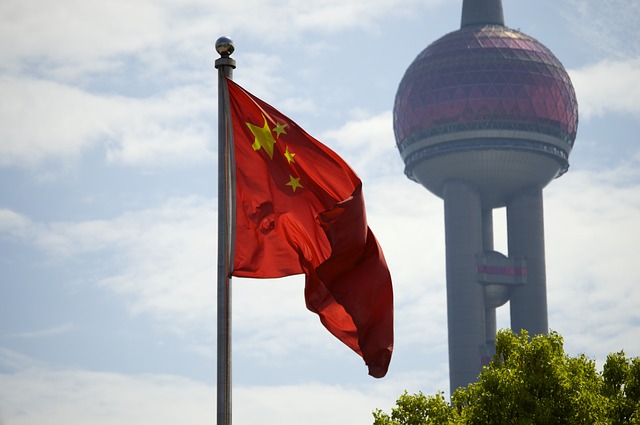 All forms of online and offline gambling are illegal in China