Neptune Rising Slot by Plank Gaming – Review & Free Play
The Gods of the sea are angry! Or maybe they just wanted some fresh air.
IN any case the gods – or the one god of Roman mythology, Neptune – has picked up his trident and is coming to the surface to deliver assured wins, a free spins round on which you can't lose, and a possible top prize of 9,000 coins in Plank Gaming's 2019 release – Neptune Rising slot.
Play Free Neptune Rising Slot Demo
Neptune Rising Slot Q&A
What game provider is behind Neptune Rising slot?
This game is produced by the company with the most boring name in the world of online video slots, Plank Gaming! They are based in Malta, were launched in 2018, and have just 7 games on the UK market at the moment. It's early days for them though.
When was Neptune Rising slot released?
This game was released on March 15th, 2019.
What is the Neptune Rising RTP?
The RTP on this game is 95.92%. This is well within the average range for the industry, which we normally quote (based only on observation) as being around 96%. The theoretical return to player is regulated and is based on the simulation of 1 billion game rounds. That means that it is an extremely long-term measure and not a prediction of how your gameplay will go.
How many reels and pay lines does Neptune Rising have?
This game is based on a classic slot set-up of 5 reels with 3 rows, giving us 15 symbols, across which run 10 pay-lines.
What theme is used in the Neptune Rising slot?
The game is themed on ancient civilisations, Roman mythology, and the ocean. It has cartoon graphics and an ocean background.
Can I play Neptune Rising on mobile?
Yes, you can play this game on your mobile. Neptune Rising requires HTML5 and JavaScript to operate.
What is the Neptune Rising variance?
The variance is medium to high. This means that this game is slightly more likely than the industry average to pay out bigger prizes, but it is slightly more likely to pay out less often. This measure is not a standard one and is not a prediction of how your game will go.
What is the minimum bet and the maximum win?
The entry-level bet is 0.2 coins, which should be 20p in UK sites. The top bet is £50 in UK sites. This is quite a low top stake. The top prize on this game is 9,000 coins.
Does Neptune Rising have free spins and bonus rounds?
Yes, Neptune Rising has a free spins round. The free spins round comes with the Neptune Rising feature that delivers guaranteed wins by filling two or three reels with the same symbol.
Is there anything else I should know about Neptune Rising slot?
The game uses coin symbols to deliver the free spins round.
The Game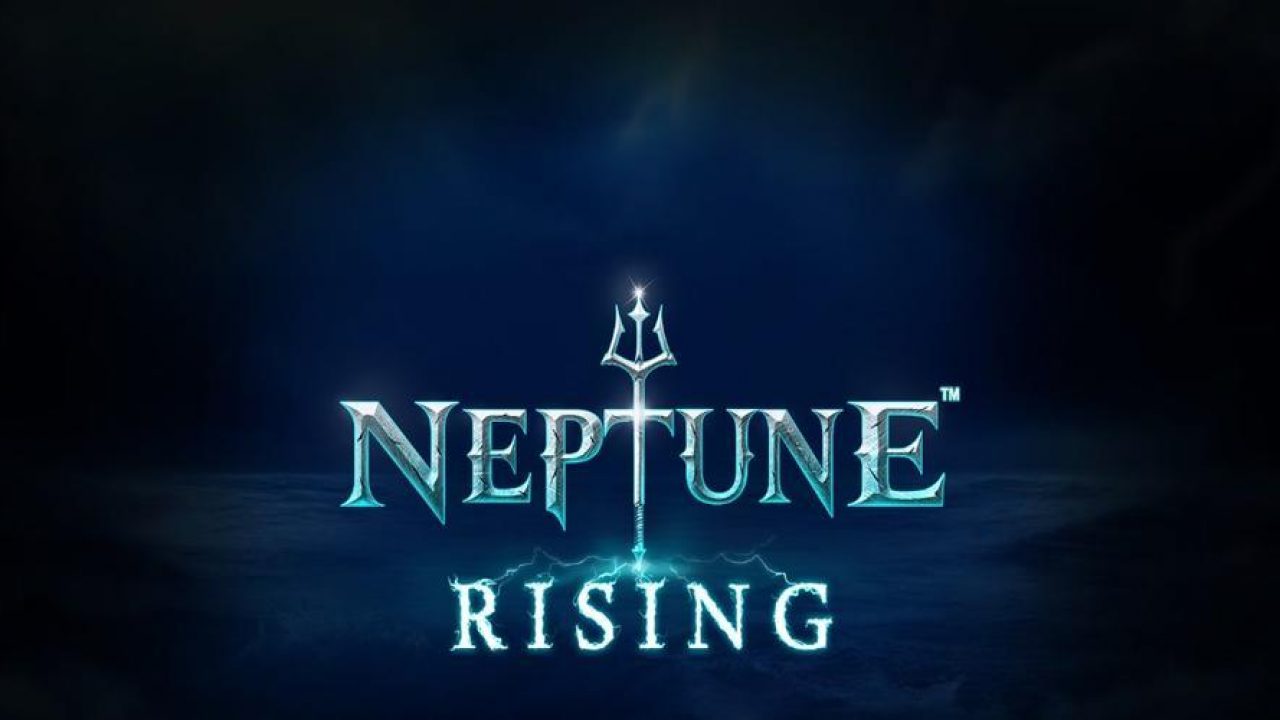 Plank Gaming are new to use, but this game is very easy to play.
The control panel runs along the bottom of the screen, with, from left to right:
A menu control that opens up all of the game options, including the help and pay-table features.
Then the betting controls allow you to choose a bet amount.
A maximum bet button sites to the left of the spin feature, with an auto spin feature to the right. This feature allows you to set a number of spins.
At the right is the win window and finally your cash balance.
Pay table
The pay table tells us that lower-paying symbols pay out from pairs upwards.
They are 9s and 10s paying 2, 5, 25, and 100-times stake.
Jacks and Queens pay 5, 25, and 100-times stake.
Kings and Aces pay 10, 50, and 125-times stake.
Treasure chests and dolphins pay 15, 75, and 250-times stake.
Sea horses pay 20, 100, and 400-times stake.
Finally, the sirens and the Neptune symbol pay 5, 25, 125, and 750-times stake.
The scatter is a coin that also pays 2, 5, 75, and 750-times stake. Three scatters trigger the free spins round.
Wilds come in the form of the Neptune trident and deliver the top prize, 9,000 coins, on top of a winning tree from 10, 250, and 2500.
The Neptune Rising feature triggers at random on any non-winning spin. Neptune comes up from the seas and turns some symbols into the symbols for a prize.
Neptune can also rise to deliver the final scatter to deliver free spins.
In the free spins round, Neptune rises at the start of the round putting a random symbol on all of reels 1 and 2, or 1, 2, and 3. This can also include scatters and you can retrigger the feature.
The Verdict
This is a nice game on a theme that players seem to enjoy and want more of.
Ancient Roman civilisation may have been awful in lots of ways – it was a slave society for starters – but we love to tap into their dreams and legends, and so we have Neptune, the sea god with his trident. Beautiful sirens, chests of treasure, dolphins and sea horses (that are literal horses!) complete the watery picture of this nicely designed set of symbols.
The game is very easy to understand and works very well on mobile screens because it has big, clear symbols and design.
The bonus rounds offer something a little bit different from the usual run of the mill bonus games. Yes, there are free spins, but chucking in a guaranteed win feature is something everyone is going to welcome. You're going to love Neptune coming up from the depths in the base game too, with the possibility of many near-miss spins being converted to wins.
The top win isn't world-shakingly big, but it's generous for a low-to-medium variance game, which are relatively few and far between in the current market.
This game is a refreshing change from a producer who we haven't seen much of yet, but if Neptune Rising is anything to go by then we're going to hear much more from Plank Gaming (and their dull name) in future!