Best Online Keno Guide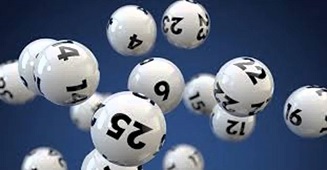 What is Keno?
Keno is one of our favourite casino games thanks to its simple yet exciting gameplay and of course the chance of winning absolutely insane jackpots. Basically, in Keno you choose up to ten numbers out of a selection of forty, then wait while the house randomly selects another ten numbers from the forty. You win prizes depending on how many of the house numbers match yours, known as 'hits' or 'catches'.
So essentially Keno is a little bit like bingo and a little bit like a lottery, except that the action is much quicker.
Keno is very popular in American casinos but it's also proved to be a surprising hit online among players who enjoy the excitement of a lottery draw but don't want to wait until the day of the draw.

What good online Keno casinos should offer

What you want from an online game of Keno is high payouts, fast action and great graphics and sound. You'll also benefit from having a selection of different keno games so that if you prefer fast keno to slow keno that builds up the tension gradually, that option is available. It's also good if there are slightly different versions available such as the 20 / 80 ball version which is popular in many offline casinos. Some casinos offer things like keno with bonus games where you can draw specially selected numbers or jokers to win extra prizes – the best keno casinos provide tantilising side games like this.
Top 3 Online Keno Casinos
The top three Keno casinos feature the best keno versions that you can find online. Each casino has freeplay so you can give each game a whirl with play money before laying down any real cash.  They aren't just hot on Keno though, in order to feature as one of our 'top 3's these casinos have proved themselves to be reliable, secure and friendly with first class banking facilities and big bonuses to boot.
Other good Keno casinos