How to Play Live Casino Games
It's a weird backwards step, that with all the technology in the world the online casino world is now fixated on recreating a world that it has been so intent on simulating for years.
Live dealer games are the latest must-have for any casino site. A good selection of these games should be available, and in the best-case scenario, there will be exclusive tables for a site as well as a good range of betting ranges to cover every customer need.
Let's have a look at how you can best enjoy live online casino games and do it safely.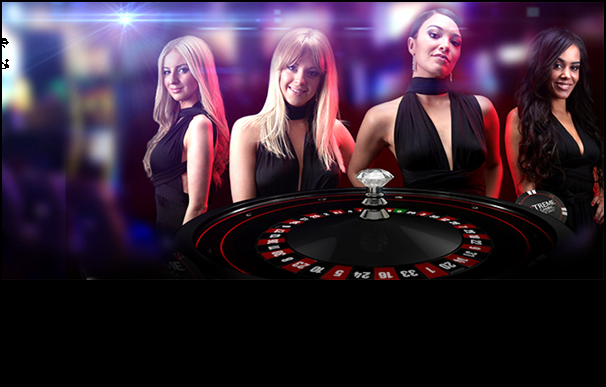 What is a Live Dealer Casino Game?
Live dealer games are very simple.
A casino game is played in a studio, with real people (usually, some games are run by machines, AUTO games), operating the game as they would in an ordinary casino.
Players sit at their devices and are connected to the game via an internet video link. An interface allows the player to make decisions about betting and gameplay, just as they would with an ordinary simulation game, and the game operator carries out those instructions – dealing cards, placing gaming chips and so on.
Most games have chat functions that allow players to talk among themselves, making these games unique in their ability to provide a social side to online video gambling.
How to play Live Dealer Casino Games
You need to have an account at a licensed (by the UK Gambling Commission) online casino site that operates a live casino.
The games are played at tables, at which players can "sit". Some games have limits on how many players can join a particular game, some are bottomless: if a game is played one-on-one then there is a limit if players bet on an action that is watched rather than really interacted with them there may be no limit.
Because live dealer games are played live, they usually operate to a timetable, and not all games will be available at all times.
These games do not operate on random number generators like slots or simulated casino games, but the games are audited for safety and honesty in the same way as those systems are and in the same way, that casino games in the real world are. This is why you must play at a licensed and legal casino site.
What live casino games are available?
The range of live games is growing all the time.
The two favourites are roulette and blackjack.
If a site only has a small live casino offering it will offer these two games. Both come in a variety of styles with international variants, rule changes, different betting options, and betting ranges. Games will usually be offered in high-speed versions, and sometimes in presentational styles, like "party" games and games themed around cities or countries.
After roulette and blackjack, the most popular live casino game is baccarat.
This stylish game also comes in a number of variants and is often associated both with high rollers and with East Asian markets, so you're likely to see Macau or Chinese theming on these games.
Live dealer poker games are not the same as poker rooms. In poker rooms, a website acts as a venue for a game between players. In live dealer poker games, the players play a game against a dealer, usually trying to beat their hand. Texas hold'em is the most popular poker variant.
Picking a live dealer casino
The first thing to consider when you pick a live casino is safety. Make sure you only consider licensed and legal sites and that you check the license before you play.
There are two giants of live casino games. They are Evolution Gaming and NetEnt. These companies each have their own style, so find the one you like, and make sure you pick a site that offers the games you like.
There are other companies offering games, but the barriers to entry in this market – which means setting up a live TV operation with trained staff – are much higher than for software games so we think it is unlikely that these companies will be knocked off their perch.
Dangers of Live Dealer Casino Games
Every player should keep themselves safe when they are playing online. We always emphasise this fact.
It is no different with live dealer casino games. There are a couple of other issues to consider when playing live casino games.
Firstly, there is usually no demo or free mode in a live game. Because you are interacting with a real person in real-time it's not really possible to play without betting. This means it's extra important that you're not learning the game as you play. If you want to play roulette then make sure you know a little bit about the game at least before you play.
Live casino staff are usually great and will talk you through what you're not sure of but it is safest to know how a game works before you play it.
The other danger is personal and social. It won't take you long in the live casino world to work out that companies are hiring people to operate their games who are good looking. And often asking them to wear uniforms or costumes that emphasise this. That is fine, sex will always sell, but if you are making decisions about money with a potentially addicting hobby then you need to be thinking with your head and only your head!
Don't treat live casino games as a dating site. Play games you enjoy and play with what you can afford. You're not there to impress other people or to fall in love.
We always also ask our player to remember that live casino staff are people with exactly the same rights, needs, and wants as you and they should always be treated as you would like to be treated.
What's next for live casino games?
Live casino games aren't going anywhere. We think that there are likely to be more sophisticated versions of existing games introduced and new games.
Newer views, ways of filming and presenting games are a way to jazz up existing games to make them more attractive to players. New games – sports studio games are the latest – offer new opportunities to sites, possibly with better returns. You can certainly expect that a custom designed game will be operating to the site's advantage not the player's.