Blue Wizard Slot Game Review & Free Play Demo
Rarestone by name and relatively rare by nature. Rarestone are not the biggest name in the slot business, but they're an interesting project as we'll see shortly.
This Blue Wizard slot release came out in July 2019 but it looks a little older than that. That's not because it's old fashioned but because it's a retro slot, which is very fashionable at the current time.
Retro means a classic control panel that could be from a pub fruit machine from the 1980s. The look is retro too.
Gameplay is pretty standard too, but that doesn't mean there are no bonus games, and there's a free spins round here, as well as a jackpot game with three big prizes.
Will you fall under the spell of this evocative, magical slot?
Let's have a look.
Play Free Blue Wizard Slot Demo
Rank
Casino
Bonus
Rating
Visit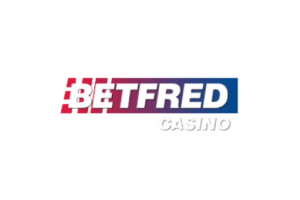 Who are the developers of the Blue Wizard Slot?
Rarestone are said to be an open-source development platform, which we think is great – we're all for cooperatives and collaboration. They're not quite the tiny backroom operation that might suggest though, as since their 2016 foundation they've been welcomed into the giant Playtech company.
This sort of transaction is becoming more and more common in today's slot world. The companies that dominate the market – which includes the likes of Playtech – are so big that there's no realistic way that their dominance can be challenged by smaller companies. But, while gigantic companies have a lot of market power, and can do all sorts of financial clout that's useful in business terms, they may not be the greatest innovators. That leaves a little space in which smaller companies can exist, and these companies are bought by the giants. The giants hope that they'll get a bit of that indie spirit and some great new games. The smaller companies get the platform to push their games onto the next level and a lot of exposure.
Rarestone have just six games currently listed on the UK market.
They are this game, Pharaoh's Daughter, Sky Queen, Tiger Turtle Dragon Phoenix, Golden Macaque, and Hainan Ice.
These games have done pretty well, and there's no doubt as to their quality, and no doubt as to the legitimacy of Rarestone. To go beyond that, it's hard to say more about a company that is only six games into their career.
The Facts and Figures about Blue Wizard Slot
There's a lot of standard things about this game, but it's actually played on a non-standard grid of five reels and four rows of symbols. Those 20 symbols give you 30 pay-lines on which to hit your wins. This doesn't – despite what a lot of sites seem to want to tell you – increase your chances of making money on a machine.
The top prize in this game is 30,000 coins. You can bet from 10p to £500, and as long as you have JavaScript and HTML5 you can play this game on your device.
The Game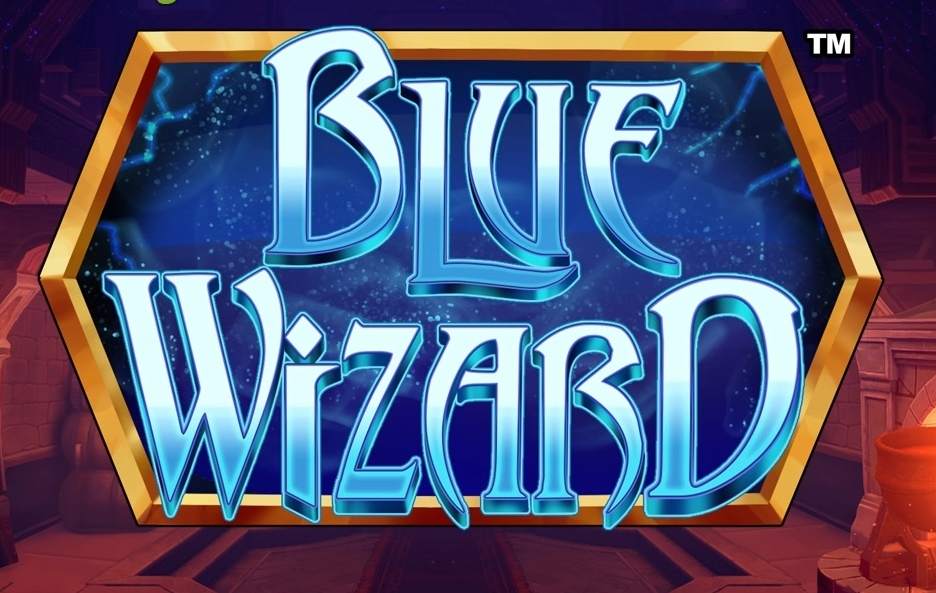 The retro look and feel are certainly faithfully replicated in Blue Wizard's operations.
The control panel looks right out of the 1980s, complete with button-style controls.
At the left of the panel is the information button to bring up the paytable. To the right of that is the lines indicator, which is worked with the total bet button to the right of that. Above this section of the panel lies an information panel, with another to the right of that. Finally, an auto spin button sits over a high-speed mode with the big green play button on the far right of the panel.
How to Play
The Blue Wizard is obviously going to play a big role here, and he serves as the wild symbol, subbing in to make bigger wins. A moon is the multiplier symbol.
The paytable starts with our old friends the suits of a deck of cards. These pay a maximum of 1.33-times stake for a set of five.
The higher paying symbols are based around magic, of course, and they start with a ring that pays double for a full-house.
The spellbook pays 2.5-times stake for five.
The cauldron pays 3.33 for a set of five.
And the owl pays 6-times stake for a full set of five across a pay line.
Blue Wizard Slot – Bonuses
Bonuses are what puts the magic in a game, and there are plenty of extras in Blue Wizard.
The moon comes rising into importance here. See six of these on the reels to set off the Fire Blaze respin, a trio of respins with sticky moons. New moons that arrive on the reels come with a 50-times stake prize, and if you fill-up the entire screen with them, congratulations, because you've won the Grand Jackpot.
There is also a free spins round. This is triggered with a scatter – the castle symbol – that also pays out as a standard symbol (worth 1-times stake for one, 10-times for two, and 50-times for three). All of those combinations reward you with six free spins.
The Blue Wizards are wilds, with a multiplier (2, 4, 8, or 16-times) when landing on reel 3 in the free spins.
The free spins rounds retrigger, and the Fire Blaze game is also in play.
The Verdict
Blue Wizard slot is a fun and stimulating game that really takes you back to the golden age of slots. The design brings to life the feel of an old-fashioned fruit machine. But there's a lot of modern gameplay to keep you spinning the reels.
It's generous too: We calculate a top prize here of nearly £1.5 million, which you can win by hitting the top win on the free spins wound. You need to bet £500 to be in to win this prize though. The biggest single spin prize is 30,000 coins via the jackpots feature.
We haven't seen all that many games by Rarestone, but if this Blue Wizard slot is anything to go by they're going to keep churning out the hits, and Playtech's involvement means you won't struggle to find these games at your favourite online casino site.