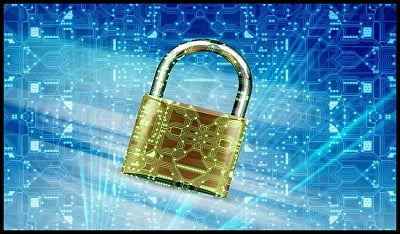 Privacy Policy
Please read this privacy policy to learn in what cases the owner ("us" or "we") of online-casinos.co.uk ("the Site" or "the Website") may collect your personal information and how we may use it.
BY USING OR ACCESSING THE SITE, YOU AGREE TO THE TERMS AND CONDITIONS SET FORTH IN THIS PRIVACY POLICY, INCLUDING PROCESSING AND THE COLLECTION OF INFORMATION AND DATA. IF YOU DISAGREE WITH ANY TERM PROVIDED HEREIN, YOU MAY NOT USE THE SERVICE OR THE WEBSITE. YOUR USE OF THIS WEBSITE INDICATES YOUR ACCEPTANCE OF THIS PRIVACY POLICY.
DATA PROTECTION
We take data and information security and control measures to protect your private data and would not disclose it to 3rd parties, except in cases explicitly stated below. Personal information may be collected from you in many ways, including when you visit the Site or send us an e-mail. No personally identifiable information, such as your name, address or telephone number shall be collected unless you provide it to us voluntarily. Using the Internet carries certain security risks wherefore we cannot completely safeguard against unauthorized access by 3rd parties.
We would use your personal information in compliance with the provisions laid out in the Data Protection Act 1998 and the GDPR. The cases in which we may use your personal information include, but are not limited to:
if you have consented to a secondary use or disclosure of your information.
in case of acquisition of the Owner by another business, merger or entering into insolvency procedure.
if that information is legally requested by the authorities.
NON-PERSONAL INFORMATION
In some cases, we may collect data and information about you that is not personally identifiable information. We use this data to administer the Site, to analyze trends, to track users' movement around the Site and to gather demographic data. This data includes, but is not limited to type of OS (Operation System), type of browsers, navigation of the Site, time and data you access and Site, language, etc.
Personal data and information that we collect:
We do not collect any personally identifiable information such as name, address, or IP address. When subscribing to the newsletter your IP address will be anonymised with the unsubcribe option being available at all times via a link in every email sent. Open and click information is stored anonymously. Newsletter emails are sent at most once per week.
COOKIE POLICY
At online-casinos.co.uk we do use tracking cookies but do not use any personally identifiable information to track visitor behaviour. We want to find out which pages are popular and which pages aren't giving a good quality user experience and we use tracking cookies to find this out so that we can improve your time on the site.
At no stage do we gather email addresses, names, addresses or IP data for commercial or any other purposes. Our analytics software anonymises IP data and disables all User Identification features. We have an opt-in subscription newsletter with easily accessible unsubscribe option, IP addresses are anonymised.
ADVERTISER DISCLOSURE
Online-casinos-co.uk receives commission from casino operators in return for on-site exposure – links to online casinos on the site contain a referral code through which they are able to provide us with a finder's fee. This remuneration does not impact our reviews which are provided by independent third parties. The reviews are the main factor in determining how we will rank a casino (the meta-score), however we will also take into account player feedback from a variety of sources as well as industry reputation and awards. The referral code helps us to see which casinos represent the best value for players – we are able to see if players can easily make a deposit or if they quickly leave the casino, we can see how long they stay and how often they play, providing us with a clear picture of which casinos are worth playing at and which ones tend to provide a limited or downright negative user experience. At no point is any personally identifiable information made available to us. The commission rate we receive can also contribute to the meta-score though it is not the main factor. We have found that generally only well-established, well funded and strongly regulated casinos are able to offer good rates to their affiliates so a higher commission rate is usually a good indicator of a well run casino brand.
HYPERLINKS
The Site contains hyperlinks to 3rd party websites, which have their own terms and conditions. we advise you to read them before you start using those 3rd party websites. Please notice that we do not exercise any influence on the information therein, and we are not responsible for its correctness. It is solely the responsibility of the owners and webmasters of those websites.
RESPONSIBLE GAMBLING
We recommend that you gamble responsibly for entertainment and pleasure and not to solve any financial problems. Underage gambling is illegal in the UK. If you need more support, we recommend that you visit any of the independent authorities that work in the area of prevention and treatment of problem gambling, for more information please check the following website: www.gambleaware.co.uk.
MINORS
The Site is not directed to individuals under the age of 18, wherefore these individuals should not provide any personal information to us through the Site or otherwise. We do not knowingly collect any information from users under the age of 18 and do not wish to do so.
LIMITATION OF LIABILITY
We are not liable, in any way, for any damages that you may incur in connection with your use of the Site or the data and information published on it. We strive to keep the details, hyper-links and articles contained in this website up-to-date, but we are not liable for any discrepancies or errors made by 3rd parties. The Site was created for information purposes only and no gambling services are offered on it. We shall not be held responsible or liable for any expenses or losses you may experience after following banners or links to 3rd party websites.
MODIFICATION
At any time and without prior notice to you, we may modify the present Privacy Policy, wherefore we highly recommend that you check this page from time to time and make sure that you are aware of all latest changes.
If you have any further questions about this Privacy Policy, please contact us at contact@online-casinos .co .uk
This website is wholly owned by Marketshare Initiatives Limited, Transputec House, 19 Heather Park Drive, Wembley, Middlesex, England, HA0 1SS.