When you sign up at the average online casino site in 2020 you could see as many as 2,000 slot games.
So how do you navigate this and find the games that you actually want to play, or that you don't yet know that you want to play!
Casino sites can play a part in helping you find your way around. And good ones will.
Let's have a look at how they do that and what you can expect to see at a good UK online casino site.
A Front Page Multitude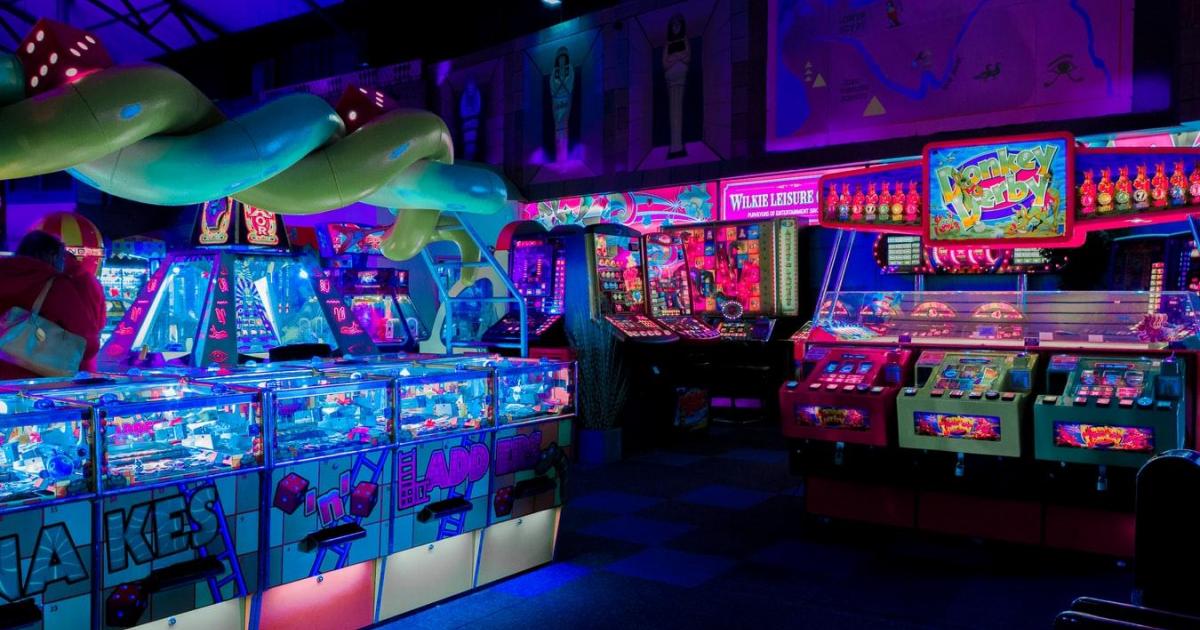 Most casino sites jam their front page with game tiles these days. We don't know exactly how these games are chosen, but we have a fairly good idea. This is the front page, the shop window for a casino site, so they want these games to attract attention and to make players want to play.
So on a front page, you should expect to see the biggest titles and new releases.
So, the likes of Gonzo's Quest Megaways and the Rich Wilde series are good picks to find on the front page. If you like big, mainstream hits then you may never move beyond this page at all.
We also know that putting games in a casino lobby or on its front page is a good thing for the game and for the game developer.
When vinyl records were more than just hipster collector items record companies went to enormous lengths to get their product in the best position in the shop windows that were radio shows.
We don't know quite how these deal work, but we're pretty sure that games that end up in casino lobbies and on front pages might well include those that publishers want to push, and big publishers have more power.
What's New? What's Hot?
Fashion is a big driver of online slots demand. New titles fly off the developer's shelves at a tremendous rate.
Players like new games, so pretty much every site offers a new games tab. Again, the power of certain developers is bound to make it easier for them to get their games featured on these pages.
Hot games should reflect actual customer demand rather than what the site thinks customer demand is going to be.
This is a good way to find games that are bubbling under, or are from smaller developers but have won a following the hard way, by delivering great gameplay or fantastic graphics. While it might feel like following the crowd, Hot Games are games that have proven their worth with the people who know most – online video slots consumers.
I Like This Style
Not all sites list game by genre, but some do, and it's a useful tool if that's how you consume games.
One of the problems with this is that there is no agreed style guide of the online casino world. Some styles are obvious: there's a load of Ancient civilisation games, for example, but other games straddle the divides between more than one style.
This is a nice extra, but it's not one that you'll see at all sites.
I Like to Play This Way
Game features or gaming styles are another way to divide games. The big bifurcation of the slots world is between Classic Slots and Video Slots. This division is a bit of a redundancy these days as all slots are delivered on video.
However, it's still there. Classic slots might also be described as retro slots because they mimic the features and style of older games. They are more likely to have three reels, and more unlikely to have irregular reel sets or changing reel sets.
Classic slots often have the classic symbol sets: fruits, cards, bells, bars, lucky 7s.
And classic slots will usually be lighter on features; sometimes featuring just a wild in the base game with no bonus round at all. Classic slots are slots reduced to their essence.
In this context, video slots are simply everything else.
If You Like This, You Might Like This
Social media and other related developments has made the web a two-way street. You search for things, but your behaviour is also monitored and recorded and websites no longer sit there statically and wait to see what you do – they now try to offer you what they think you will want.
This is true of casino sites too, which are likely to offer you related games when you play a title. These games might be from the same developer, they might be in the same genre or style or have similar features, but most likely they are the games that previous players of the game have clicked on next.
This surveillance capitalism model isn't to everyone's taste. In fact, it has quite sinister implications, but there doesn't seem a realistic way to escape it for the moment.
You can browse with more control of your own experience by picking games from the same developer.
This is a common way for casino sites to list games, and it's one we like. Online video slots developers do tend to have a house style, graphically and in gameplay, and once you've found the one you like – we love Yggdrasil for example – it's almost always worth looking at more offerings from the same company.
Make Sure the Decision is Yours
We always like to make sure we include a safe gambling message in everything we write, and we think it's important that you never play online video slots without having this on your mind.
You don't need to be fearful or obsessed, but better information means you're more likely to make good decisions and decisions that are driven by your own personal interests rather than what a casino site wants you to do.
So be aware that everything about a site's design is built to make you play more. Players playing and losing is how a casino site makes its money. So a casino site offering you an endlessly scrolling screen, or constantly putting the next related title in front of you isn't doing anything wrong, or illegitimate, but it is doing something in its own best interests – and that isn't always yours.
However, you find your games make sure you only put the cash you can afford in them and that you only play them for fun and you stop when the fun stops.