Our headline is misleading. You should actually read this guide before you play roulette anywhere! No guide can keep you entirely safe in the world of online gambling, you must take some responsibility yourself for monitoring your own financial and mental health, but we certainly think that the more information you have the better.
So this simple guide to roulette will send you into the spinning world or wheels with a good grasp of the game.
The Two Types of Roulette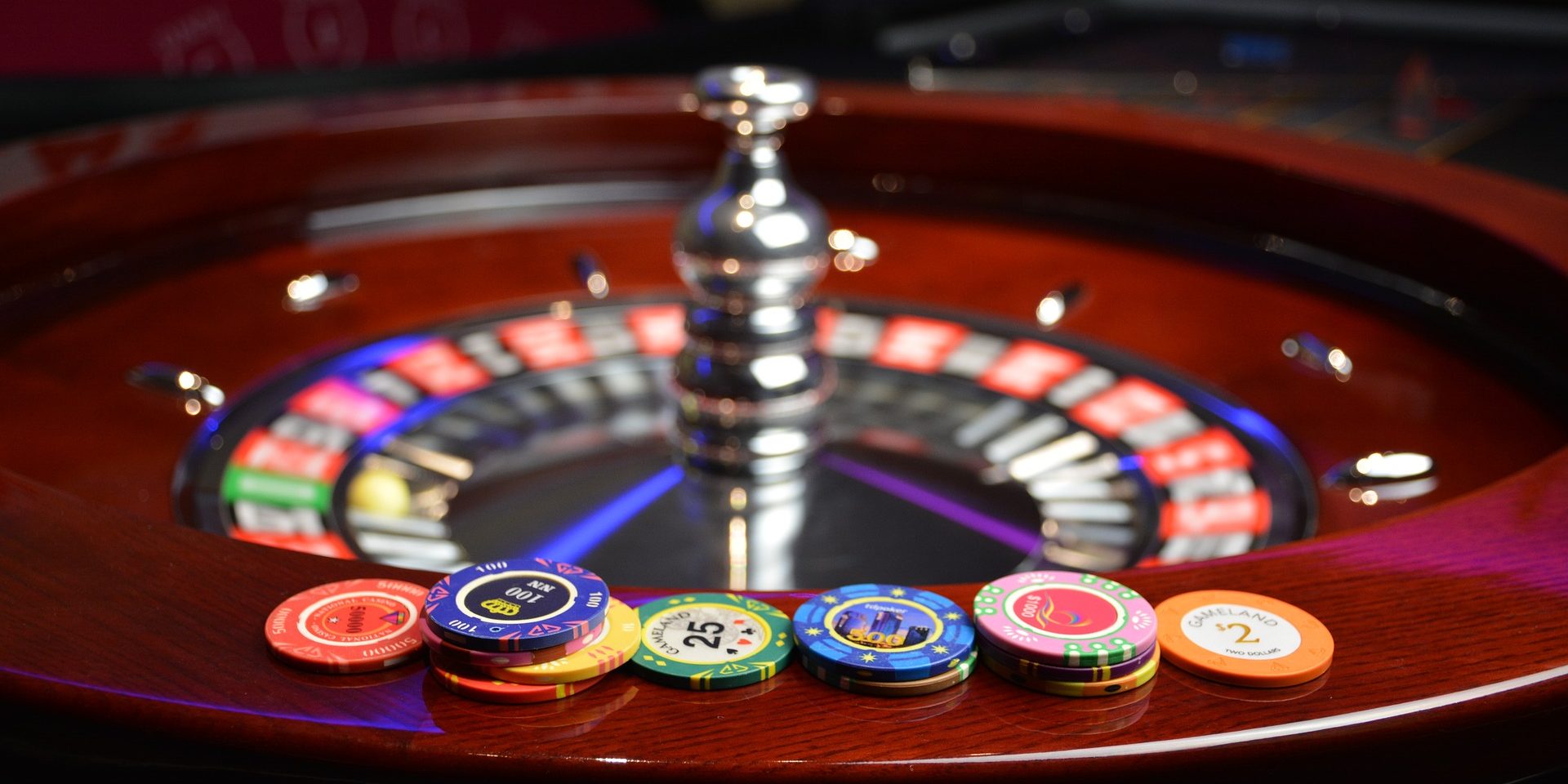 The Roulette world is divided in two. There is American roulette and European roulette. There are also a lot of other variants beyond this but this divide is the most commonly seen and the most easily understood.
European roulette has one zero on the wheel.
American roulette has two zeroes on the wheel.
And that second zero massively increases the amount of money that the casino takes from the game.
Roulette: a Beginner's Guide to the Rules
You probably already have a decent understanding of what happens in a game of roulette.
A small ball is tossed into a spinning wheel. The wheel is divided into numbered slots and these slots are also coloured either red or black.
Players use a green-baize mat to bet on where they think the ball will land up.
Once the wheel finishes spinning, a croupier pays out to those players who have correctly guessed where the ball will land.
And repeat.
Betting on Roulette
There are a number of bets you can make on a roulette game.
We'll go through these in increasing order of improbability.
The odds on the bets hitting should be the same on every game you play, but the pay-outs may vary slightly depending on the actual game you're playing. So we're going to ignore the house edge and theoretical return to a player for the moment.
Remember that a zero – or two zeroes in the American game – lurks ready to swallow the game ball and all player bets. It's the zero which gives the house its edge in roulette, so on the simplest measure European wheels are always slightly better value than American games.
The simplest bets are obvious 2/1 shots (leaving aside the zero) with players betting on whether the ball lands in a red or black slot, or in an even-numbered or odd-numbered slot.
A low/high bet splits the wheel into numbers from 1 – 18 and from 19 to 36.
You can bet on which set of 12 numbers, the first, second, or third dozen.
The green baize table sets out the numbers in three columns and you can also bet on which of these the ball will end up in.
You can also bet on which set of adjoining numbers on the board will land in, with sets of 6, 5, 4, 3, and 2 available.
And you can bet on single numbers, the longest odds and the best pay-out.
Betting Strategies on Roulette
There are no winning betting strategies for roulette. Or for any other gambling game. A good betting strategy is to bet well within your safe limits and to stick to those limits.
A number of betting strategies have become popular, but, while they have some validity in theory, they can do nothing better than reducing your losses, and the most popular of them – the Martingale – requires you to double your bet each time you lose. This works, in that when you do this you will – when you eventually win – cover all of your losses, but it is incredibly expensive very quickly.
Play roulette for fun, not to make money, and use small stakes on low-risk bets if you want to check it out. As your confidence grows and if you can afford it then you might want to branch out in the strategy, stake size, and the risk of the bets you take on.
Casino Roulette and Live Casino Roulette
Roulette will always appear under the casino games tab on your online casino site.
The game is now available in loads of variants and in two broad formats: simulator and live.
Simulated games use a computer to run a version of the game. They are governed by random number generators, are almost always played one-on-one by the player against the machine, and should supply you with a theoretical return to player.
Roulette for free
One big plus of casino roulette games like this is that they can be played on demo mode with no bets. This is a good way to learn your way around the game.
Live Casino Roulette
Live casino games are played on real roulette wheels in remote locations. The game is filmed and players access it via the web. Player decisions are relayed and carried out by real staff in the remote location.
These games should be subject to the same auditing and fairness tests as the computer simulations and should also let you know what the house edge is.
Because live casino games are played in real-time, you may not be able to get into the game you want to play.
Some Roulette Variations
There are too many roulette variants to list in detail here. But alongside the big categories of live and simulation, you are likely to find:
European and American wheels.
Games with different upper and lower limits on stakes.
High-speed roulette games.
Roulette Rules
It is your responsibility – and to be real on this, a VERY GOOD IDEA INDEED – to at least read the rules on any game you are playing. There are a number of different betting options in roulette, including a wide range of side bets.
This adds depth and playability to the game but if you're out of your depth nothing is very playable.
Playing Safe Roulette
You need to keep yourself safe while playing roulette.
This includes following good online gambling protocols and keeping your mental and financial health always in the front of your mind.
You must never play online roulette at a site that isn't licensed by the UK Gambling Commission. That is the first step in online roulette safety.