How to find and win the biggest jackpots in the slots world
Nothing can guarantee a win in the random world of slots, that's true, but there is a lot you can do to find the biggest prizes and to put yourself in the frame for winning them. As ever, we thin information is power for slots fans, and we think that safety should always be your first priority when playing online video slots. It is always ours.
What are the biggest jackpots online?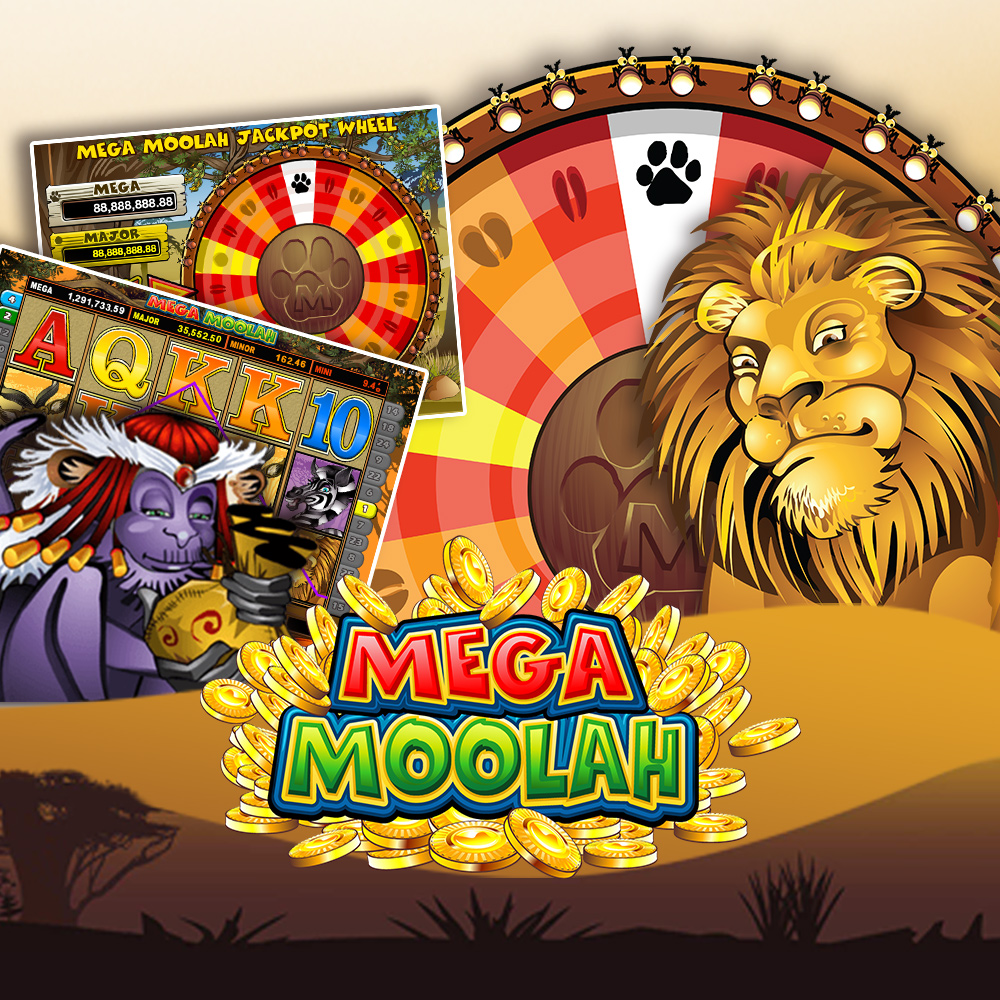 The biggest jackpot prizes are always progressive jackpots.
Progressive jackpots are different from other games. They have their origins in the great halls of Vegas casinos, where hundreds or even thousands of machines could be linked together, but the internet has super-powered them and now vast networked prizes are available to everyone – in Macclesfield, Maidenhead, and Motherwell.
Progressive Jackpots take a small slice from every bet and put it into a prize pool.
This prize pool is available not just to each player of the machine, but to any player of any machine on the network. It massively increases the amount of money that can be won from a single game.
It also comes at a cost. The little contribution to the prize pot acts as a tax on the performance of the game at its base level.
Progressive jackpot games are very likely to have a lower theoretical return to player – this is the average amount a player can expect to get back – than comparable games.
That's your first bit of useful information!
How to find big progressive jackpots
Most casino sites now segregate their progressive jackpot games and give them a listing of their own.
The good news is that because these games are networked you don't need to be at a particular site to play the biggest prize games.
This brings us to the two types of networked jackpots: local networks and wide networks. Really, this difference is academic to players, and the games are best judged as you would judge any other game, including by its theoretical return to player and the size of its jackpot.
Progressive prizes played across many many machines can get very big very quickly. The vast majority of progressive games are played with a big prize game that is triggered at random from the base game and delivers prizes at random.
All you can do is play the game and keep your fingers crossed.
Games that are guaranteed to pay out
There is an exception to this.
There is a growing trend, including in Red Tiger's popular jackpot networks, to offer players games with time limits on.
Time-limited games are usually called Due to Drop games, and they are unique in that they are a random prize game where strategy may play a part in giving you a better chance of winning, but only in a very limited way.
For example, if a Due to Drop game is guaranteed to pay out once every hour and it is 59 minutes into the hour and you start playing in that final minute then there is a guarantee of a pay-out in that next minute. However, this is unlikely to massively improve your chances of winning. These games operate on the basis that SOMEONE must win, and a game that is in its final minute is likely to attract a very large number of players which will dilute the likelihood that you'll be the lucky one.
Still, as one of the only times, you can use strategy to improve your chances of winning we think that this is a move worth trying.
What are the biggest progressive jackpots?
Big jackpot games really can change lives. The most famous slots are progressive jackpot games because the prizes they deliver – typically now in the £10 million and above bracket – can make headlines.
The biggest of these games attract and support a whole fan infrastructure, including sites that track the big jackpots and give advice on where to play the games.
There is no advantage to playing a progressive jackpot game at any particular site beyond the qualities of that site. However, if you like progressive jackpots then you should look at which games are available at any sites that you consider when you sign up.
Progressive jackpot games typically come in families. A game that becomes a big hit starts to build a fan base. A fan base means lots of money in the prize fund, which attracts new players until the brand becomes so popular it can start to offer subsidiary titles.
Here are some of the biggest right now:
Mega Moolah
Mega Moolah has delivered two world-record jackpot prizes and has a decent claim to being the most famous slot game in British history. There is now a family of Mega Moolah games, and this very basic game, first released in 2006 delivered its last big winner in August 2020, when a Swedish player won more than £12 million.
Major Millions
Again, this is another oldie, from 2009, and very classic in its gameplay, and it delivers massive prizes.
Hall of Gods
This is a newer game, from 2013, and has a better base game RTP, so you get more up-to-date gameplay, but you also get the opportunity to play for a massive progressive jackpot if you trigger the big prize game.
Mega Fortune
Themed around luxury lifestyles and jewels, this game has delivered wins in the tens of millions. It's from 2009 and like most progressive games is very cheap to start playing on. The progressive Mega Fortune game is a simple bonus wheel game.
Beach Life
Beach Life is from Playtech and also has a lot of features that are typical of progressive jackpots, including age, it's from 2006, and has a lower RTP than is typical.
You can also check out: Jackpot Giant, Aztec's Millions, Arabian Nights, Millionaire Genie, and Funky Fruits.
Progressive jackpots can be rewarding, and players do seek them out. If you like them, then you should make sure you visit the jackpots page on any site you look at to see what operators and what games are on offer.