We make a lot of noise at this site in order to help you avoid rip-offs. One of the biggest rip-offs in the gambling world is gambling strategy advice.
First of all, you should never pay for gambling strategy advice.
There is no play advice that will help you "beat" a random game. And there is no betting strategy that you can't find easily enough for free. You don't need to hand over your email address, let alone your debit card details to learn these things.
And we'll repeat, that the best betting strategy is always one that makes sure you're safe and well!
No betting strategy will do more than help you minimise your losses, and you can do this in a fairly straightforward but never guaranteed – nothing is guaranteed in this business – and that is by following one number.
Theoretical Return to Player: the master number
The theoretical return to player is an often misunderstood number. It almost always looks great. Where it's most visible is on slots, where a percentage of 96% or so has a very high feeling to it.
But we're here to ditch feelings and to deal with facts – though we do care about your feelings, as should you, they're important.
While a 96% return to player feels good you should know:
This is a long term measure, which might equate to you losing 100% of your money, while the only other player to play the game gets a 196% return to the player!
And, it is calculated on the basis that the player will always make the "right" decision. And you might not do that.
But it is the best way we have of rating games for value.
And knowing this value can allow you to make a rough approximation of which game it is safest to bet on.
You should always check these values on individual games, and you should always follow a safe betting strategy whatever the RTP is.
Here are some of the best value online games: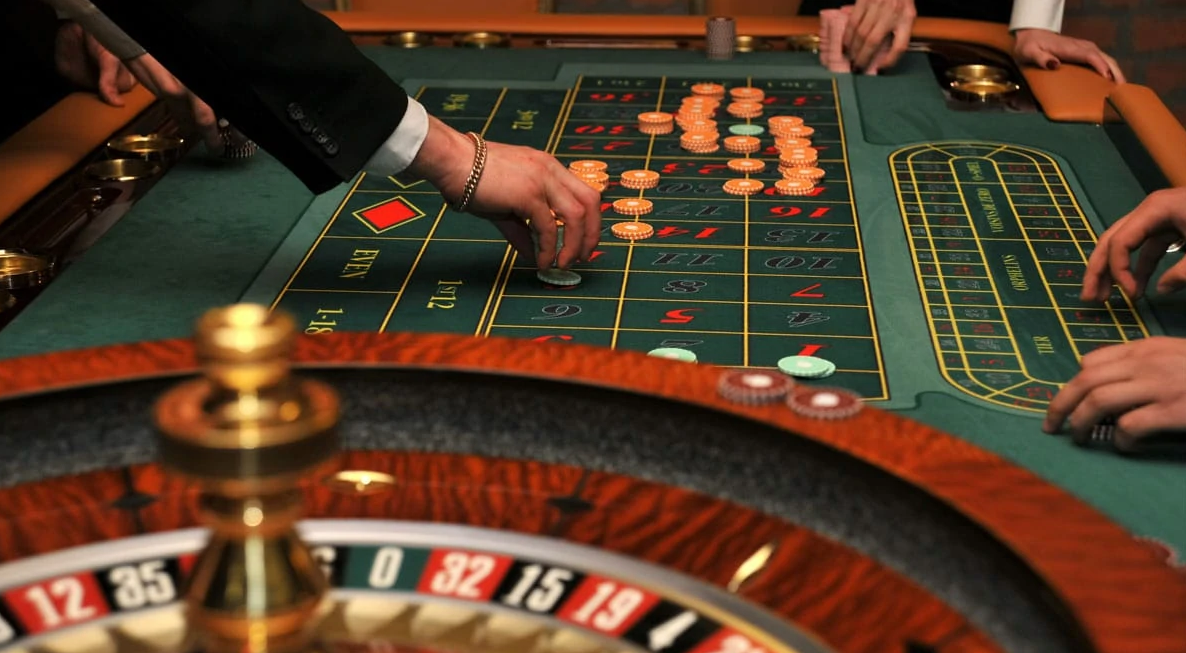 Caribbean Stud Poker
The theoretical return to player on these games should be around 95%. This is a dealer version of poker so there are live and simulated version. There's extra risk to be found by trying jackpot bets, looking for royal flushes to come up.
Pai Gow Poker
Another great value poker variant is this cross-cultural mix of a Chinese tile game and the western card classic. It's a hand-forming game that's very easy to learn and great fun to play.
European Roulette
That single zero on European wheels keeps the house edge around 2.5%.
A single zero means there's only one black hole into which money can pour with no return to anyone, and that shifts the mathematics of some bets significantly, with 35/1 odds on simple bets.
Slots
Slots are a broad church, and we'll be following this article up with more in-depth pieces on slots.
However, broadly speaking these games fit between 2% and 10%, which means that the game over its lifetime ought to return to players between 98% and 90% of the money invested in it.
A couple of notes on this: a lot of the slot games that are towards the bottom end of this range have a lower house edge because they're progressive jackpot slots. Progressive jackpots use a small slice of every stake to build up massive prize pots – this "tax" on stakes naturally lowers the RTP.
It is also now possible for games to run with ranges of RTP. If you want to know what you're playing then check every time you play.
Video Poker
Video poker looks incredibly generous with an RTP that ranges as high as 99.5% and starts from around 95%.
You should definitely check out video poker. The dynamics of the game are very similar to slots, and there's a reason why it's one of the biggest games in Vegas casinos.
Three Card Poker
These games – as simulators – have a house edge of around 1.5%.
Unlike poker around a table, you're playing against a machine or a dealer in this game, but you can use poker strategies to good effect to increase your chances of walking away with your wallet intact.
Baccarat
The mystique of Baccarat is that it's a game for sophisticated players.
That may be the case, but it's certainly a game for players who like good value like an RTP of 98.5%.
There are a number of variants of baccarat and it's a favourite around the globe, including in the live format.
Craps
There's a house edge of 5% to around 1.4% in craps.
This game doesn't have the following it deserves in the UK, but it's worth applying yourself to study the rules and find out how to make the most of the most exciting – and noisiest – game on the casino floor.
You can play this as a live game now, but it's also to be found in simulation form.
Blackjack
Players flock to blackjack tables, and if they play their cards right then they could get a return to player of between 98% and 99%.
Check out the rules on the variant you're playing. This is a game which is simple to pick up but complex enough to allow players to engage in all sorts of strategic and tactical manoeuvres.
None of these RTPs are written in stone so you should always make sure you're aware of the figures on the game you're playing.
The rules around live casino games are slightly different, though these house edge figures provide something of a guide. It's just that the introduction of human interaction and mechanical devices slightly alter the mathematics of the game.
Play safe and keep to your limits, but as you're browsing the enormous list of games at the modern casino site maybe you should keep these numbers in mind as much as any other betting strategy. And remember, if it's not a licensed site, walk away.