We play on our phones all the time. The exponential growth in the UK online gambling has only been helped by the revolution in mobile phone technology. The majority of browsing is now done on portable devices, and that must surely mean that the majority of online casino games are now spinning on smaller screens – not just mobiles, but also tablets and other hand-held devices.
It makes sense. Most casino games are, at their heart, relatively simple games. They go through a simple process in order to pick a random event that the customer bets on – hopefully picking up a win in the process. These days, casino games are hugely sophisticated though. They have amazing graphics, sounds and special effects. But they don't need any of that. They just need a random number generator to work! That means that slimmed-down versions work fantastically well on small screens. Big, illustrative graphics make sense on these small screens, and the gameplay and controls on most casino games are simple too – just tapping a start button in most cases is enough to set off the process.
Best Pay By Phone Online Casinos 2021
All British Casino
100%/£100 + 10% Cashback + EXCLUSIVE 110 Free Spins
No. 1 best pay by phone casino
Pay By Mobile
Boku Pay By Phone
10% Cashback
800+ mobile games
Casino of the Year (Casinomeister)
Videoslots
100% up to £200 + 11 welcome spins + up to 4200 Battle Slot spins
No. 2 best pay by phone casino
SMS Voucher
Zimpler Mobile
Siru Mobile
3000+ mobile games
Live dealers
bcasino
200% up to £200 + 50 free spins
T & C Apply
No. 3 best pay by phone casino
Pay By Mobile
Zimpler Mobile
Cashback
300+ mobile games
Happy Hours
Clever designs for "mobile first" casino games
This needs clever design, of course, but more and more developers are producing this sort of clever design. The big designers increasingly style themselves as "mobile-first" companies – this catchphrase simply means that games are designed with the smaller, and most often portrait-aligned screens of iPhones and other smart devices in mind.
But casinos themselves haven't quite kept up. The way we select and pay for games is not so easy to use on a small screen as the actual games themselves are to play. The game selection has typically been done via long, scrolling lists of little game tiles. This can be made to work with mobile screens, of course, but you don't have to spend too long around casino sites to see that they have been slower than the games designers pick up on the idea of prioritising this new breed of customers who want to play on the go.
Mobile casino payments an issue
Payment too has been an issue. Users want secure payments most of all, and it has not proved easy to come up with a solution that can deliver both security and convenience. Mobile browsers have been set up with single-frame use in mind, not the multiple tabs and windows that we're used to using on our desktop screens. It's also true that typing in passwords and user-names on small screens isn't as easy. If you do the right thing and set up difficult passwords then you put yourself in the position of having to juggle between screens and start-up an on-screen keyboard and so on.
Paying by card is even harder. In a situation when you need to have your focus on a single screen you suddenly find yourself needing to get out your wallet and input long numbers from a plastic card. That's no good if you run out of cash in the middle of a great Starburst session on the rush-hour train journey – and that's where mobile casino players want to play their games.
This is where pay by phone casinos come in. It makes sense. Everything is migrating to mobile screens and keys, so it was only a matter of time before some genius came up with an idea that would deliver secure but speedy mobile payments that would work with casinos.
Finding the best pay by phone online casinos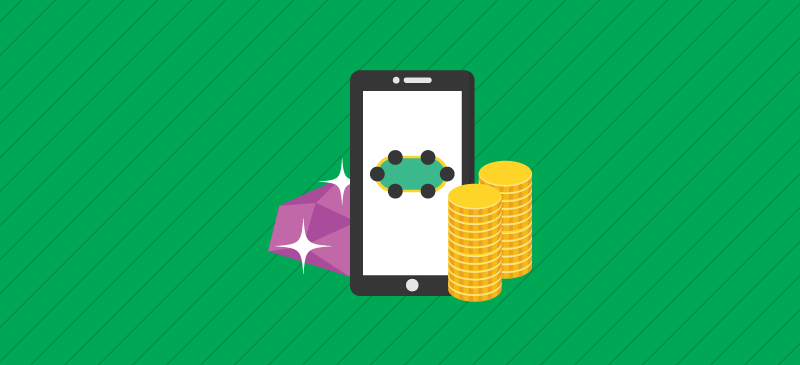 So the player is now in a great position. They can not only play on their mobile they can also set up their account and cash up on their mobile phone while they go.
This is good news for players, who usually benefit from more choice and competition delivering better quality sites. However, we would offer a note of caution here. The use of pay by phone casinos can inspire customer apathy. If you download an app then you are more likely to use it than to browse to a new site. Where browsing and searching are not so easy you are more likely to play at the same couple of sites time and time again. So while you are looking for the best pay by phone casino remember also to keep in mind that you want to enjoy the best casino overall.
And don't let the idea of a convenient payment method put you off shopping around. It's not a bad idea to set up accounts, check out sites, read review sites like Online-Casinos.co.uk, and so on, at home while you're on your desktop and just use your mobile or tablet as a playing interface.
Already, many players have switched from payment cards or bank accounts to online wallets. They're willing to pay a bit of a price for that. For example, PayPal casinos often charge a little more for transfers that use this most-trusted of online payment options. That's a choice that you have to make and to be sure you're happy with making.
Extra charges
So when you search for online pay by phone casinos you should make sure that you are doubly sure that you're happy with any extra charges that come with the service. And bear in mind our earlier advice to set up the details, even with pay by phone casino payments, when you have a little time to think and survey the market.
As to finding the best pay by phone casino – it should be no different from finding the best casino site with any other banking options.
Your first priority must be site security, safety, legality and data security. Any pay by phone casino site that cannot guarantee these is worthless, even if it lets you pay by winking once at the screen and promising to give the site some money later.
You should also make sure you are at a site that works well. Check it out on all the platforms you're likely to use it on. Will it work on your phone? On your desktop? On your tablet? Is it easy to use and does it work on your phone with no glitches? Sites often promise to think of mobile consumers without really delivering a great experience.
The toss-up between app use – downloadable – or browsing to a mobile site is one we've already covered a little. There are plusses and minuses whichever way you go. An app is convenient and always ready to go, but restricts you as a customer from moving away from the site and trying out other pay by phone mobile casino sites.
How do pay by phone mobile casinos work?
What is paying by phone? There are a couple of main choices with pay by phone mobile casino sites: you can pay by phone bill at your casino or you can pay by SMS or text.
People love these payment methods. In fact, they're becoming so popular that they're opening up a whole new sector in the market of sites that are exclusively pay by phone bill casino sites, or exclusively pay by text casino sites.
This is another revolution in the online casino market. Alongside the pay by SMS casino sites, you'll find casinos using a number of services that allow you to pay by phone bill. The best-known examples so far are Boku, Zimpler, Siru, SMS Voucher and Payforit, and all of these have their fans.
Again, we urge caution! These payment methods are super convenient and brilliant for consumers, but that may come at a cost.
Play legally and safely at Pay by Phone online casinos
One of the loudest and commonest noises in the online gambling world is the wailing of players who've been defrauded at Bitcoin-only casinos. Can you hear it now? Possibly, because they make a lot of noise.
Don't you join the noise by becoming someone who is ripped off at a pay by phone only casino!
A legitimate casino will offer a range of payment options. Hopefully, it will include the super speed and convenience of paying by phone or paying by SMS. But it should also include the well-known electronic wallets and the option to pay by bank card. If links are made to payment partners, you should make sure that they are legitimate.
The fact is that pay by phone casinos might seem to offer a way around age limits or even legal gambling restrictions. Payment methods have traditionally been used by casinos as a way to confirm age and liquidity and location in customers. If you simply have to have a phone number to play then it's easy to see a youngster thinking that pay by SMS message casinos might have lower security methods and they can get around them without having to supply real details that linked to payment methods.
Forget this.
Be legal
Pay by phone bill casinos are convenient, but they should never be used to try to get around legalities. Never ever play at a casino that you are not legally entitled to play at and that is not licensed to offer you gambling services in the legal jurisdiction that you are in right now.
If you try to get around those rules you will almost certainly suffer. If you're breaking the rules then you will have no come back against the site if there is a problem. The site can quite easily just impound your account and all your money and there will be nothing you can do about it.
If the site seems to openly offer you a way around these rules then it is almost certainly set up to scam you. Browse away from such sites as quickly as you can and never go back.
Be legit and be safe even while you're on a Pay By Phone casino site.
Pay by phone bill slots
OK, so, warnings out of the way, we should make it clear that we don't want to scare you away from these sites.
If they're licensed and legit – and reviewed here! – then log on and start spinning. Make sure the site shows full SSL encryption too.
Now we use our phones to do everything from our banking to managing our central heating, it's no surprise that we can use our mobile phone bills to pay for slots. Charities in the UK have known for years that to inspire a quick, impulse donation, the best thing to do is to make payment super easy. That's why almost all charity ads show you the heartbreaking story and then show you a mobile number to text to make your donation.
And what happens when you do that? You'll pay the fee for your usual text message, and you'll also see a payment on your phone bill for the amount you've donated. Usually, the charity sets up a donation amount in advance so you don't even have to do that.
So simple
It works because it's super simple. There's no need to set up a direct debit or to get your bank cards out and put in those long numbers. It's just a short telephone number and you're done.
This is natural for casinos then. No banking details are needed, you just need your phone, and that's what you're playing the games on in any case.
Make sure that you keep your wits about you though. As this is a system set up to facilitate impulsive purchases then you should make sure that you're happy about the money you're spending on pay by phone bill slots.
As well as the security of your money and personal data, you need to make sure that you're not spending more than you want. And it's easy to see how this can happen when you're deferring payment to your phone bill, which is essentially a way of paying by credit.
Pay by phone slots and fraud
New innovations in the market cause excitement in customers. Lots of customers mean lots of searches and lots of movement in the market. Lots of movement in the market means lots of new pay by phone bill or pay by text slots popping up and looking for new customers.
You can see where we're going with this, right? The fact is that new markets can be somewhat like the wild west. Watch West World and you might think that this is great. However, despite this gambling all going on in the virtual, cyber world the consequences can be very real.
Fraud using pay by phone bill casinos is likely to be an issue as long as customers allow it to be. This is particularly true if you are trying to use a pay by text casino as a way around the rules.
You cannot beat the system
In almost every topic we cover at Online-Casinos.co.uk we try to make this warning: you cannot beat the system and prosper. Just as we tell our readers time and time again that if they are looking for a sure-fire win, a way around the random number generators on a slot game or a blackjack table they are going to end up disappointed.
We say the same thing when it comes to getting around payment systems, regulations, or licensing.
Simply put – don't waste your time.
One of the reasons people are rushing to pay by phone bill and pay by SMS casino sites is that they seem to offer both a decent level of security and a level of convenience, but they also – potentially – allow players to enjoy games without disclosing large amounts of personal information, including, potentially your bank account details.
Pay by phone casinos get you around this step. But they should not make you think that you can get around the laws and licensing process of playing online slots. You can't.
How to use a pay by SMS casino
What do we want? Simplicity! When do we want it? Yesterday! So, we want simplicity and speed! Yep. And here we find ourselves in heaven with pay by phone slots sites.
This is literally all you need to do to deposit by phone bill:
Log in to a casino site or tap the app from your home page.
Head to the account or banking pages.
Tap pay by phone.
Make a deposit and select the amount (be sure you're happy with the amount!).
Put in your phone number.
Wait for your confirmation message. This might include a verification code to type in.
Head to your favourite game and start playing.
Who will let you pay by phone?
Fortunately, the mobile phone business is moving as fast as the online gambling world with these innovations. That means that all the big networks will instantly accept payments this way. As we always say, we'd advise you to check the small print on your phone contract and to have a very close eye on any hidden payments. Make sure that you're happy that you're getting a good deal with your pay by phone system.
You don't even need to be contracted to a particular mobile phone network to use pay by phone online casinos. Most pay as you go systems will also allow you to cash up your casino account this way. Just check with your retailer as you buy vouchers or at the website as you cash up your phone online.
UK research has shown that these networks are the most popular for pay by phone payments: EE, Vodafone, Three, O2, and Virgin. That covers almost all of the market, so if you want to pay by phone you have a huge choice of legitimate and proven companies to work with.
Can you use Pay by phone with specialist services?
The online payment market is very vibrant. There is always change, there are often new companies entering the market and offering new services in a better way or for better fees. It's capitalism in action!
The same is true in the pay by phone market. So, as PayPal was joined by Skrill, and Neteller took on PayPal and won when PayPal left the online gambling market, so processing companies have arrived to offer specialist services to pay by text casinos.
The big names are Boku, Zimpler, Siru and Payforit in the UK. Unfortunately, these services are not free. Prices though have plummeted. Let's take Boku, probably the best known of the pay by phone companies, to have a look at them.
Boku started out using a system called Premium SMS to transfer money from the casino customer to the pay by text casino. This meant a fee as high as 40% on each payment. Ouch! These days the pay by phone service companies use something called direct carrier billing, which puts the fee onto your phone bill immediately. You'll still pay a transaction fee of as much as 10% on each transfer, but it's going down, and if you're a contract mobile phone user you're likely to have a lot of free texts with your account so you won't be charged for the message that puts the money in.
Pay by text casinos – the biggest drawback
This article has introduced you to the precautions you should take when you pay by phone, how to pay by phone for your casino safely, and why it's such a great service to use. There's only one problem so far with a pay by phone slot, and it's quite a big one.
You can't withdraw to a phone bill!
This is why we recommend that players who are trying to use Pay by phone casinos as a means to avoid regulation or age limits give up! A pay by phone-only casino is one that will never pay you because there is no way of doing so.
So you also need a bank account on an online wallet like PayPal, Neteller or Skrill that you can accept your big jackpot payments into.
If you're a legitimate pay by phone casino fan then that's no problem, you just need to wait a while and withdraw those big wins at your leisure. That aside, pay by phone casinos remain a fantastic innovation and one that is going to continue to grow and grow in the industry and also one that will soon address the withdrawal method question too.
So log on, cash up, text and play!