How do you like your games? Whether you like online video slots, table games, instant wins, or any other game of chance you'll almost certainly want to find a way to pay for your games. As you cruise the web looking for the best casinos that accept Skrill casino deposits you'll see a lot of options listed on the web.
The choice in the casino market is so huge that it can be difficult to pick where to play. A lot of outright dishonest scam sites are fairly easy to spot – and we'll talk about that later. And a lot of the decent sites are very hard to tell apart – they offer a similar set of games and similar performance and appearance pluses and minuses.
So payment can be a big deal for players. A site that uses a well-known payment system has a guarantee of its bona fides built into its front page. And a Skrill casino has that.
Skrill has been around for a while now, and it is very popular in the online gambling world. Skrill gambling, whether it's on slots or blackjack, poker or roulette, is safe gambling, and casinos that accept Skrill are popular and generally easy to use.
Best Skrill Casinos Online
All British Casino
100%/£100 + 10% Cashback + EXCLUSIVE 110 Free Spins
No. 1 best Skrill casino
Accepts Skrill
Many other methods accepted
10% Cashback Always
Casinomeister Casino of the Year
Mr Play
100% up to £50 + 100 spins
No. 2 best Skrill casino
Accepts Skrill
Claim Bonus with Skrill Deposit
Also Neteller, Paypal, Paysafecard etc
Exclusive 200% sign up offer
What is Skrill?
Skrill hasn't always been Skrill. The service started out as Moneybookers back in 2001. The company was taken over by Investcorp in 2007. Then it was worth over £100 million. A couple of years later it was put on the market again for £365 million.
This was a business that was obviously doing something right. PayPal is the granddaddy of this sector, and Moneybookers was a competitor that tried to sell its services as a lower-cost alternative.
It also managed to gain legitimacy. In 2011 Moneybookers had 25 million customers and was being accepted in places like Facebook, eBay, and Skype. It was that year that the company was rebranded as Skrill. And in 2013 Skrill bought Paysafecard, another payment method that is popular in the gambling market, creating one of the biggest onling gambling payment processors in the world.

Good news in 2014
Again, the company was sold, this time for £600m, by an American investment company. In 2014 there was even more good news for the company – and for gamblers who use it – when the New Jersey gambling authorities approved Skrill as the only online wallet that could be used with its newly legalised gambling market.
Lastly, in 2015, the company was bought again – now it was worth £1.1 billion – by the company who runs Neteller, yet another online payment system that most gamblers know. In the same year, Skrill's owners picked up Ukash, a UK based online payment card.
Skrill casino gambling
So the company looks good. Along with a UK base, it is regulated by the Financial Conduct Authority, which means genuine legal protection for UK customers. This is very important indeed. You shouldn't take it as carte blanche to go ahead and ignore all the small print when you sign up to use a Skrill casino games site, but it is a great backstop for you.
We've said it is popular in the gambling world, and that is very true. It is impossible in the ever-changing world of online gambling to have perfect figures for this, but we reckon that there are at least 500 Skrill casinos that represent the membership of nearly 40 million online players. Of course, there's no reason to believe that all those slots, roulette and instant win players gamble online with Skrill, but the company has a big footprint in the industry.
This allows it Skrill to strike good deals with its customers and to get good rates for transaction fees even from big brands.

The Legal Aspect
We'll never stop referring to the UK FCA registration and regulation and the decision by New Jersey to accept Skrill as its payment partner because these are two of the most consequential factors in online gambling. The legality of gambling in the US is a big complex issue, and as states do start to accept the inevitability of online gambling breaking their state barriers they are doing so cautiously. New Jersey's decision is a massive vote of confidence in Skrill and even better news for the company. And good news for a company is good news for its customers.
PayPal's re-entry into the gambling market and their growing footprint have been welcomed by lots of commentators because of PayPal's weight and power. But it's not far off to say that Skrill is in a similarly powerful position in the gambling market with a six-year head start over PayPal.
If you see a Skrill online casino you can use it with confidence.
How to use a Skrill online casino site
E-wallets, online payment services, online wallets… there are a number of names for these types of services, but they all offer a very similar service.
These businesses offer a way of paying for things online. You start an account with the online wallet – Skrill in this case – which you can load with money, in a number of ways, and then you can use the account to transfer that money to online vendors, in this case online Skrill casinos.
You can also withdraw money to Skrill – your winnings – and then on to your bank account.
Ultimately, you will have to pay small transaction fees for this privilege, and we will never stop saying that you should read all the small print at every Skrill gambling site you use and make sure that you are happy with those details.
What you are paying for, is in a large part, security. Skrill – and online payment systems like it – acts as a buffer between your bank account and the big wild world of the World Wide Web. (We're sure you don't need us to insert a lengthy lecture on using password management software or very strong passwords every time you use a financial service online.)
Quick to use
Skrill is very quick to access. You can do it at the company website – www.skrill.com – which the Skrill casino site you're using will be very happy to link you too. The form is pretty short and simple, but you will need to verify your identity and you will need to start to put money into your account.
Here we will add a note of caution. Because bank accounts are relatively hard to come by without meeting strict standards, casinos know they can trust them. Having a bank account is one way of showing that you are a decent customer, a regular member of the public and of an age to vouch for yourself. If you think that online payment systems like Skrill are a good way to get around those restrictions then you must forget it! Use Skrill because it is convenient, safe, and secure, but do not use a Skrill online casino because you think you can get around online gambling regulations with it.
Skrill and America
New Jersey has led the way in online gambling, and other states will no doubt follow (keep your eye on the news), but it is still largely illegal to gamble in the United States. So, you cannot sign up from the States for a Skrill account – unless you're meeting the restrictions around a New Jersey account.
Again, don't use VPN or proxies to try to fool Skrill into giving you an account when you are not legally entitled to one. Any attempt to bypass the rules will leave you open to online fraud and give you no comeback should there be a problem with your account.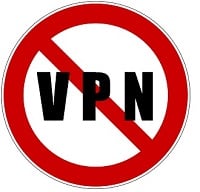 Putting funds into your Skrill account & making a Skrill casino deposit
To make a Skrill casino deposit you need an account with money in it. So how do you go about that in order to use a Skrill casino?
Most people will do the simple and obvious thing and use their bank account in the shape of a debit card, or a credit card. The most recent figures we have from Skrill are that this method attracts a 1.9% fee for deposits, but check the figure as you use the service.
Be careful
Be careful when using credit cards. Gambling on credit can be a danger sign for unsafe or problem gambling. If you're borrowing money to play at a casino be even more sure than usual that you're not playing with more money than you can afford to spend and remember that you're essentially playing with money that you don't yet have.
You can make even more direct transfers from your bank by using a wire transfer, the traditional way that money is paid. It is usually slower than using a card – taking between 2 and 5 days at the last check – and you need to do it via your bank account. This can be a bit of a slower procedure as you have to be logged in to two accounts at once, and it's difficult to manage on a mobile phone or other small screen devices.
These are the main methods of transferring funds but by no means the only ones. Some of them are limited to certain territories, like, for example, automated bank transfer or cheques (yes, even in this age of instant everything people still use cheques!). All of them have different fees and timescales, so keep checking the details at every stage. These systems are meant to be easy to use, but you should never turn off your common-sense warning systems.
Getting money from a Skrill casino site to a Skrill account
Let's imagine that you've had a productive session at the Skrill casino game of your choice, have a lovely healthy balance in your account and want to get it out. How do you get money from a casino account to a Skrill account?
That should be easy enough. Simply open the banking page on the casino website or the banking function on the casino app and select Skrill from the drop-down menu. There will probably be a small fee for a withdrawal – usually expressed as a percentage of the full amount – so you should check this to be sure you're happy to pay it and see if there are free options available if you're not.
The transaction from the Skrill casino site to your Skrill account should be very fast. Again, check what the site promises, and check that you're happy to wait that long, and also that the money has actually turned up when it should do. Use screenshots to document the process if you are particularly cautious.
Withdrawing casino funds from a Skrill account
Once your casino winnings are sitting in your Skrill account you can use them to spend elsewhere online – including at other Skrill casino sites – or you can withdraw them to your bank account.
You can ask Skrill to send you a cheque. They will also use a wire transfer to send the money to your bank account. These options should work wherever you are in the world.
In some territories, you can send the cash straight to your visa card. If it's a particularly large amount of money you might want the added security of having a cheque couriered to you. Congratulations if you've won that much!
Look at the fees, look at the time scales, factor in security…
Limits on Skrill online gambling
Most limits on Skrill accounts are short-lived and can easily be turned off by validating your ID, credit card or bank account and debit card. Players should be grateful for such limits even if they feel pain when they kick in because they are a way to protect Skrill online casino players from fraud losses.
Going one extra with Skrill
You can now apply for Skrill credit cards in countries across Europe. This gives you a MasterCard that links to your Skrill account and allows you to spend directly from your Skrill account balance either online or in the real world.
There are charges for setting up the card – check the Skrill site for the latest – and for transactions, but it's yet another sign that the big online wallet companies are taking on more of the functions and powers of a bank.
Skrill is a brilliant way to pay for your play online, and we're happy to recommend it to our users at these fantastic casino sites. Always play safe and always play legal and you can have loads of fun with a Skrill online gambling site!