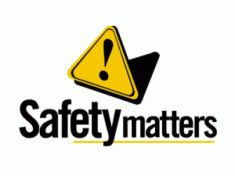 Fun fact—there are an estimated 2000 online casinos in operation at any one time on the internet, with many more appearing daily.
As such, it is inevitable that amongst this plethora of casinos, some will not be playing fair. These are called "rogue casinos."
Rogue casinos, for example, fail to return any winnings to you, or they may have rigged their gaming software to give the house better odds than the normal distribution rate would. It is therefore of the utmost importance that you understand how to identify, and avoid, such online casino operators who are harming the whole industry.
That said, it is only through being well informed on the matter that you can do your bit to help the industry – and yourself.
So, read this article thoroughly and make sure that you play your part too.
10 Top Casino Safety Tips to Use Today
Without further ado, here are the top 10 casino safety tips you can start implementing today:
#1. Read the Casino's Terms & Conditions Carefully
Each casino abides by slightly different rules. For example, when it comes to depositing or withdrawing money, certain casinos will have KYC (Know Your Customer) protocols – such as asking for a scanned passport or a recent utility bill – to register you.
Most of the UK-regulated casinos have expedited banking options when you choose a third-party payment option. So, if you are going to withdraw some winnings, it's worth going with a big name and using Paypal.
If you're simply after a good time and just hoping to hit a one-off jackpot, it isn't such a big issue – unless you win!
To this end, it's a good idea to keep scanned documents in a password-protected folder on your computer so you don't have to keep rescanning them when you sign up for a new casino.
#2. Open Only One Account with the Same Online Casino
This is a fundamental rule of internet gambling. Only ever open one account with the same online casino, unless they have expressly permitted you to open numerous accounts.
Many online casinos will use this excuse as a reason not to pay out winnings, as most have it legally underwritten in their terms and conditions that this is forbidden.
The reason a casino does not want players to open more than one account is that such players are then able to make use of and possibly exploit the various welcome bonuses and other loyalty schemes the casino may be promoting. For example, a casino will not be happy if you claim a £10 welcome bonus twice, as this would turn costly fast if all the players would do the same thing.
#3. Test the Casino's Integrity
Make sure that you test the integrity of the casino by contacting their customer services department and asking them a simple question.
If the casino's customer service replies fast and comprehensively, this is a strong indicator that the casino is reliable and takes its clients' gaming experience seriously.
#4. Observe the Casino's Presentability
Does the casino look professional, are the graphics up to date and modern? The amount of investment that a casino puts into their website's design and gaming functionality is often a reflection of how serious they are in their business. A so-called 'rogue casino' will not be interested in forking out for expensive technology and good service provisions.
However, do not rely solely on this information. You must also pay attention to the lengths the casino goes to keep you as a regular player. Only a legitimate casino will try to ensure that you keep returning to them. The others are just out for one-off rip-offs because that is all they know they will be able to get away with.
#5. Be Wary of Large Sign-Up Bonuses
Trustworthy casinos that are not out to sketchily take your money often have long play-through requirements, meaning that you will have to play many games and put a lot of money into the games before the casino allows you to withdraw any winnings.
You can get around this by placing large bets but obviously, that comes with its risks. The sign-up bonuses of over a thousand pounds are generally spread out over several deposits, so this is a deal for hardcore gamblers.
#6. Maintain a Record of Your Data
Ensure that you maintain a record of the date and time at which you downloaded the casino's software and created your account with them. Keep records of the amount that you deposit into the account and keep your username and password in a secure location so that you can always regain access to the account.
It may happen that if you lose both password and username, you will have no recourse for getting in touch with the site or getting back onsite. Of course, this is usually the remit of the 'rogue casino'.
#7. Look for the Licensed Casinos
All casinos in the UK must follow the standards of the UKCC (the United Kingdom Gambling Commission). So, if a casino of your choice doesn't indicate that it is regulated by UKCC or any other well-known organization, then it's probably best to avoid it.
Organizations such as UKCC aim to protect players from any risk that may come with playing at a casino. So, if a casino doesn't employ such standards, then you cannot be sure that you will not be ripped off.
#8. Read the Casino's Review Section
The majority of the online casinos have a review section that's public to everyone. It is a good idea to go over the reviews and see what is the opinion of those who have already tested the website.
If the players have left positive feedback, that's definitely a good sign; however, keep in mind that it doesn't always guarantee that your experience with the website will be just as pleasant.
#9. Consider the Payment Method
When you are dealing with a lot of money it's always a good idea to be safe and choose a secure payment option. One of such would be going with the bank that you know will help you get your money back if you end up getting scammed.
#10. Check Which Software Providers are the Casino Displaying
Generally, secure casinos offer games that are developed by credible software providers. Some of them are NetEnt, Microgaming, and so on. These providers test their games for fairness and certification so when an online casino displays such games it's a strong indicator they are the real deal.
Looking to make the most out of your gambling experience? Then check out this guide on how to beat the casino's house edge!
3 Things to Know if You're Gambling Online
Here are 3 more important things to keep in mind if you're gambling online:
Bet Blocker and GamBan are some of the software you can use to block different gambling websites or to set time limits while you are on such websites.
Keep an eye out for the websites that allow you to set time as well as money limits. Such online gambling sites minimize all the risks related to gambling, such as losing track of the time and money you spend on the site.
Make sure to spot any fees that may come with you using your credit card on different online gambling websites.
20 Hand-Picked Online UK Casinos to Gamble Safely
Ready to start playing? Here are 16 online casinos where you can gamble safely in the UK, hand-picked by our experts:
Conclusion
In this article we have gathered 10 top casino safety tips, 3 things to know if you are gambling online, and 16 hand-picked online UK casinos to gamble safely.
After thoroughly reading our top casino gambling safety tips, you should be more aware of what you can do to ensure your safety while gambling.
There are quite a few 'rogue casinos' out there so the more you stay vigilant the better it will be for you and your bankroll.
Related Articles: