It's extraordinary to see Gameburger Studios, within two years of their foundation, rated as the 20th most popular and visible slots provider in all UK casinos.
What an achievement that is for this company that has a tiny fraction of the resources and history and market weight of some of the company's around it in the charts.
We're going to have to assume that Gameburger has something magic in their kitchen because they have cooked up a recipe in a menu of just 7 games that UK players cannot get enough of.
In this guide to this exciting new online slots software company, we'll look at the company, how to play their games safely, how to play Gameburger Studios games for free, for real money, and we'll have a look at that magnificent seven.
Let's get started.
Gameburger Studios Casinos
Gameburger Studios History
We cannot tell you all that much about Gameburger Studios. We can tell you that they were founded in 2019 and by their start in December 2020, they had released 7 games.
The company's website makes the usual claims and promises that online video slots designers always make: high-quality games, innovation, great gameplay and the like.
So how do you explain the extraordinary success of Gameburger?
One gigantic little word might be the answer!
Microgaming are the world's oldest online gambling company. This claim isn't easy to prove, but the company, based in the Isle of Man (a UK territory) was behind the world's first online casino site.
They've made the most of being ahead of the game, and continue to produce a huge slice of the world's favourite online games and are behind big networks of sites.
And that's how Gameburger, a new studio, can get into the top 20 so quickly. It doesn't mean that Gameburger's claims about their aims – quality, innovation, etc. – are garbage (they're standard marketing claims), but the fact that they are partnered with Microgaming is a very big deal.
Big developers are making more and more of these partnerships, though it is something that Microgaming have really forged ahead with. This sort of scheme allows Microgaming to outsource some of their design work to others. Typically, smaller, younger companies are supposed to be better at innovation.
It's easy to see what an independent games designer like Gameburger gets out of the deal: massive visibility and market power courtesy of one of the biggest companies in the history of online gambling! They also get to use Microgaming titles, series, and exclusive features like the Respin Mechanic in their games.
The Most Popular Gameburger Studios Slots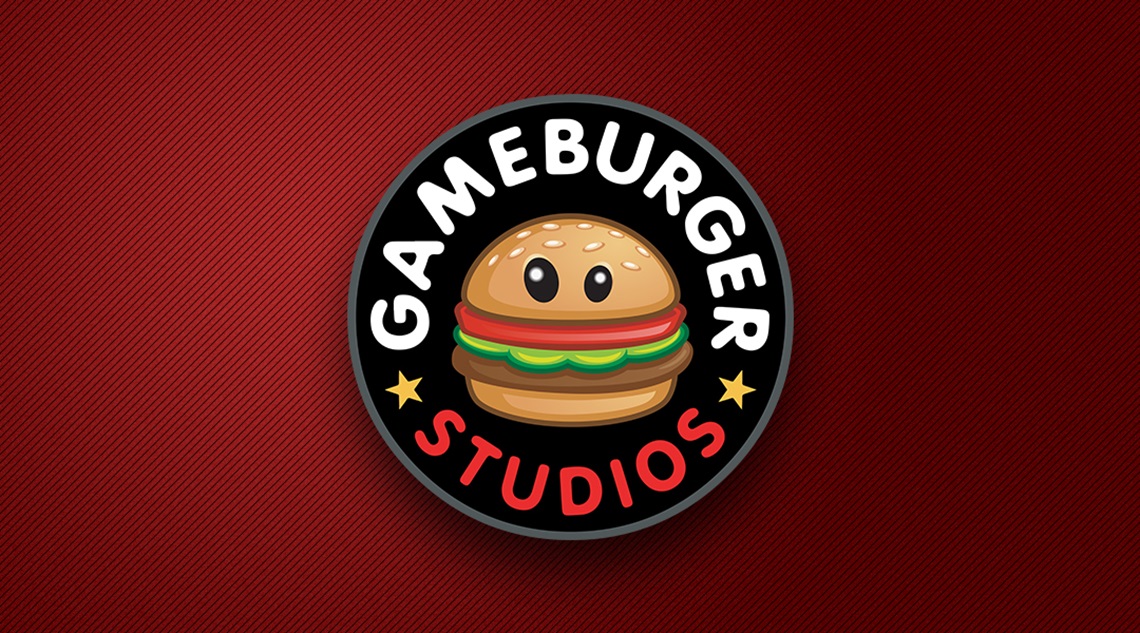 Gameburger do tell us a little bit about their games. They are available only outside the United States, but they are styled in classic American style. And most of them are adapted from existing titles in the world of cabinet design.
What do gamers get out of this?
They get these games, which we're listing in order of popularity starting with the most popular first:
9 Pots of Gold
The third release from Gameburger via Microgaming is a revamped version of 9 Masks of Gold given a theme that is perennially popular in the online video slots – the luck of the Irish.
The game has a standard set up of 5 reels with 3 visible rows of symbols. Players win for combinations scored on any of 20 pay lines on these reels. Betting runs from 20p to £60 per spin (always bet only what you can afford).
Like many Irish-themed games, as well as red-haired leprechauns, this game goes high on attracting convinced gamblers with a big top prize of 2,000-times stake delivered via a fixed-prize jackpot awarded for a set of 9 pots of gold scatters.
The maths are nice. The theoretical return to player (RTP, the proportion of the money staked on the game that should be returned to players over its entire lifetime if players behave in a predicted way) is 96.24%. Volatility measures the ratio between the wait for wins and the size of wins, the medium volatility on this game simply tells you that you should expect a familiar sort of experience in this respect. The hit frequency is more precise, and that tells us that 39.75% of spins out to deliver a win of some sort.
It's a fun, good-looking game with multipliers on the free spins round for some extra jaunty Irish luck!
9 Masks of Fire
The original of the most popular game in the Gameburger Studio roster is the company's second most popular game. The design of this title must be pretty good then?
This game was released in May 2020, using Microgaming's Quickfire platform, and is – as you'd expect – very similar to 9 Pots of Gold.
It's a classic slot with Mesoamerican theming alongside retro slot symbols and the scatter-triggered jackpot feature as the main prize. The themes are brightly and beautifully displayed on the reels and a nicely realised backdrop.
The maths? 96.24% RTP and medium volatility. Betting from 20p to £60 again, and 20 pay-lines on a 5 by 3 grid. Free spins with a multiplier are the main bonus again.
These games work because they're good quality in all that they do, including here a hypnotic soundtrack of percussive echoes.
Tarzan and the Jewels of Opar
Opar is a lost jungle city, and in their search for original framing, Gameburger have taken their inspiration from the original series of Tarzan books by Edgar Rice Burroughs.
Let's be honest, we don't really pick a slot game on the basis of its plot, at least not all that often.
This game has similar gameplay to our first two slots, with a 20 pay-line, 5 by 3 grid sitting against a jungle backdrop while drums sound somewhere in the distance.
The titular jewels are the jackpot scatter, paying 10,000 coins for a full set of 9. Free spins are triggered with a scatter and awarded via a game of chance that sets the number of spins and the multiplier. In both the base game and the free spins round, Tarzan can swing across the reels and drop up to 15 wilds onto the reels.
Wilds – a black panther – award a top pay-table prize of 125-times stake. The RTP is 96.38%, with medium volatility.
11 Champions
This football-themed title hit the markets in May 2020 and brings some really nice gamer options to the slot reels.
The jackpot is a four-level prize with a top award of 5,000-times stake. You pick your favourite team before kick-off. The champion is a player symbol who can pass and move around the reels, depending on what happens on the action reel, a horizontal 3-symbol selector below the reels. When it selects "shoot" a wild streak is triggered, awarding a respin with extra wilds and a multiplier.
The jackpot is awarded by a prize pick game triggered via bonus symbols.
At the top of the pay table, the wild pays out 500-times stake and the top jackpot pays out 250,000 coins at the top stake of 50 coins.
Mathematics look OK, with a 95.93% RTP. High variance is a beacon to high rollers, but the game is very approachable with staking from just 20p on a standard reel set.
A soundtrack of crowd noise and commentary gives a really good ambience to this game, but it's one that will attract more than just soccer fanatics.
Break Da Bank Again Respin
An early release from Gameburger back in August 2019, Break Da Bank Again Respin is a remake of an old Microgaming favourite.
The RTP is upped from the original game to a very nice 96.58%. There are just 9 pay-lines on the classic 5 by 3 grid of 15 symbols, you can stake up to 8 coins on each line on each spin.
Extras include a wild, with a 5-times multiplier in the base game and a 25-times multiplier in the free spins round.
Scatters trigger up to 25 free spins, all wins coming with a 5-times multiplier.
The headline feature though is the respin. At the end of every spin, you can ante up to spin any one of the reels to look for a win.
Playboy Fortunes
Playboy is probably still the biggest adult entertainment brand in the world as far as the slots industry is concerned, despite the fact that that industry has moved on a long way from when the Chicago-based organisation was synonymous with sex and glamour.
This game was released in June 2020 and is themed around the Playboy Bunny Girls.
Behind the glam theming you'll find a lot of things you'll find in other Gameburger Studios titles. Betting from 20p to £60 is there. The grid is a classic 5 by 3 again, with 20 pay lines this time. The RTP is 96.24% and the volatility is medium. The hit frequency of 39.75 means that around that percentage of spins to deliver a winning combination of some sort.
Scatters help to trigger a jackpot-like feature that pays out 2,000-times stake for a full house of nine. The main bonus game feature is a free spin round, delivered via a lucky wheel that ratios up the number of spins and the multipliers.
Hyper Strike
This game is due out at the start of 2021. Not much is yet known about this game, which has a 20 pay line set up with a 2,000-times stake top prize. The RTP is 96.24% and the variance is medium.
Theming seems to be sci-fi or retro-futuristic, so we expect a classic Gameburger Studios game set somewhere in space and given the usual excellent graphic and audio treatments.
Playing Gameburger Studios Games Safely
Releasing through Microgaming gives Gameburger enormous reputational plusses, and it also links it to a licensed company whose games are guaranteed to be fair and safe to play.
Playing Free Gameburger Studios Slots
You can often play games free in one of two ways.
Many review sites host versions of games that you can try out. These games are set up to not allow any gambling, but even so you will probably need to prove your age via a date-of-birth check.
You can also play these games for free via licensed gaming sites. You'll need an account, and you may need to have deposited into your account to trigger access. Most games can be played on demo mode at most sites. This is a good way to practice a game. You can also play games for "free" by using bonus funds or free spins. Again, "free" is not always completely free and if you want to take out any of the money you win on such sessions you will probably need to fulfil a number of conditions.
Real Money Gameburger Studios Games
If you want to gamble on Gameburger Studios games you need to play only at UK Gambling Commission licensed casino sites.
You can find these via trustworthy review sites. You can also check the licence on any site that you find by looking for the licence link that they must by law show you on the front page.
And you will also need a means of transferring money to your account, for which you'll need your bank account details, a debit card, an e-wallet such a PayPal or Skrill, a pre-paid card or voucher (for example Paysafecard), or a mobile payments app.
All Gameburger Studios games can be played on your mobile or tablet device, as long as you can use HTML5 and JavaScript.
If you're playing for real money be sure that you know how to monitor and regulate your gambling so that you stay safe. Do some research but the basics include never playing with money you cannot afford to lose and never going over any time or money limits that you put on your play.
Gameburger Games are very high quality and the company provides a lot of good information with each iteration of each game. Please read through the pay table and the game instructions before you play so you know what to expect.