Is Inspired Gaming inspired or inspiring?
We take the judgement of most companies on themselves with several pinches of salt. However, Inspired have certainly been successful of late.
Founded in 2002, the company has a broad variety of services and products across the "regulated gaming, betting, lottery, social, and leisure" gambling markets.
They supply their products in 25 regulated markets, and their products include gaming machines in betting shops, etc., of which they have supplied more than 50,000. They also make virtual sports products, a growing area of online gambling, that includes virtual horse racing, soccer, and more.
The company is headquartered In New York, but has offices around the world, including in the UK, where it has four offices, including in London.
In the casino world, which is our main interest, Inspired Gaming's "interactive" division produces 128 games that are currently available in the UK market. That's made up of 98 slots games, a card game, 3 scratch cards, a roulette game, and 16 "other" games.
These games are available globally, including in around 600 casinos available to UK players.
We're going to look at this company, tell you what they do, where you can find their games and play them, and which of their games are the most popular.
Should you be inspired by Inspired? Let's have a closer look.
Inspired Gaming Online Casinos
Inspired Gaming Overview
Inspired Gaming was founded in 2002.
They make a big variety of gaming products and games that are available both online in virtual form, and in offline gambling venues as cabinet games and betting terminals.
And they tell us that their content sits in 50,000-plus gaming machines, that their virtual sports are available through 44,000 retail outlets, that their digital games are available via at least 100 websites, and their amusement games (non-gambling games) can be played in 19,000 cabinets and more.
They are based in the heart of New York. The UK is pretty much the gambling capital of the world these days and that's reflected in the company's four UK offices in London, Burton upon Trent, Manchester and Wolverhampton.
Globally, they also have offices in Italy, India, France, Spain, Hong Kong, and Colombia.
The company is listed on the NASDAQ stock market, where at the time of writing their shares were worth about $3.
What They Make
We're mostly interested in slots and other casino games, but it's useful to understand how these businesses work, and players may be interested in other areas of this company's work, which goes across the gambling sector.
Inspired Gaming divide up their product in a number of ways.
In its Gaming vertical it divides its work into:
Cabinets – the physical units in which games are loaded and which exist in the physical world, usually in locations like betting shops, casinos, bars and so on, and,
Content – the stuff that goes in the cabinets, i.e. the games, and the software that you can play at online casino websites.
But gaming is only part of the picture. Inspired Gaming also produces:
Virtuals – Virtual sports betting is a growing area of the online gambling world, and it's probably available in a casino site you sue. Virtual sports run simulations – either using clips of sports action or graphic representations of them – of popular sports and allow players to bet on them as if they were real games. Instead of the skill of Lionel Messi (and a referee!), the game is decided by algorithms. You can play these simulations online or in cabinet forms.
The Interactive designation of Inspired Gaming is simply a way of describing their online gaming content, both sporting and slots and casino games.
Inspired Gaming also produces Leisure games. These are real-life gaming machines that aren't gambling games, and they include multiplayer games like Deal or No Deal and Pac Man. These products are delivered through a number of different branded companies and you'll see them in the UK in places like motorway service stations and airports.
Inspired Gaming Online Casino Games
Now, we're onto the meat of this company as far as you're concerned.
Slots, casino games, scratch cards, and other games!
Let's have a look at Inspired Gaming's products.
Where Can I Play Inspired Gaming Games
Inspired Gaming operates in 32 countries. They include the UK, Australia, Ireland, most of Europe, and countries in East Asia.
You can find their games at hundreds of casinos, including 573 or the 785 UK registered online casino sites.
That means you'll find them at pretty much every site.
The top casinos for Inspired Gaming titles are:
Paddy Power Games,
Betfair Casino,
Unibet,
Wink Bingo,
Bet Fred,
Yay Bingo,
Fun Casino,
All British Casino,
Rose Slots, and
Wizard Slots.
How to Play Inspired Gaming games for Free
You can play most Inspired Gaming games on the company's website.
You can also play them in demo mode at most casino sites, though you will need to verify your age. This is also true at UK Casino review sites, which can host games but must ask players to verify their age if they allow them to play them.
Inspired Gaming Games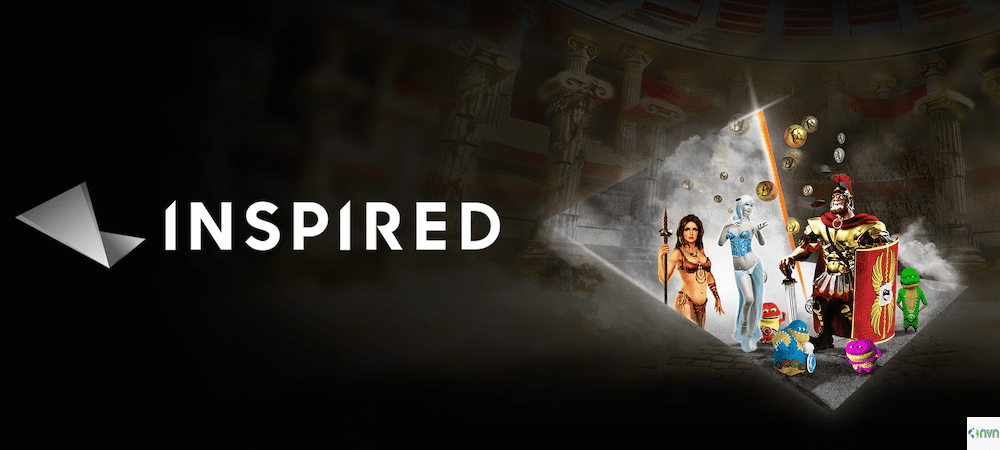 Inspired Gaming makes a small selection of casino games.
These include roulette and blackjack games, and they are:
Roulette
20p Roulette,
Big 500x Roulette,
World Cup Roulette,
100/1 Roulette,
Mike Tyson Roulette,
Fortune Roulette,
£500 Wheel Roulette,
Hit the Top Roulette,
Find the Ball Roulette, and
Double Ball Roulette
Blackjack
Mike Tyson Blackjack.
Scratch cards
Scratch cards are a subset of slots in some ways. They mimic the game mechanics of rubbing off a foil cover from a card in order to reveal a set of symbols that awards prizes for sets of matching symbols.
Inspired's games are:
Captain Cutlass,
Big 500 Scratch,
Race of Champions Scratch.
Other Casino Games
Inspired Gaming's virtual sports simulators are also available at casino sites, and they are:
The Rush series of games, that takes in Horses, Dogs, Cars, World Cup football, Darts, Golf, Lotto, Bingo, Tennis, Cycling, Speedway, and Cricket.
Some of these games are also available in live versions that are streamed online: they are:
Rush Cricket Live,
Rush Football Live,
Rush Greyhound Live,
Rush Golf Live,
Rush Darts Live, and
Rush World Cup Live.
Inspired Gaming Slots
There are nearly 100 Inspired Gaming slots titles. We cannot give full reviews of all of these. Instead, we'll start off by looking briefly at the titles that the company has released most recently, and they'll we'll look at the games that are most popular in the UK market with UK players.
Recent Inspired Gaming Slots
The company's website allows you to look at their games in a number of ways. This includes the opportunity to list titles by their regulatory category. This is a nice reminder that the customer for slot designers is not slot players, it is casino sites who host games, and who hope to see a good return (and the return is your lost bets) from these games.
The titles Inspired Gaming want to highlight are:
Halloween Cashpots, a ghostly mystery game.
Jin Chan Cash, a Chinese horoscope game starring a smiling frog!
Neon Pyramid, is an 80s-style retro game, with an electro pop-style soundtrack.
Viking Pays has 243-ways to win and takes you on a warrior's adventure.
Fruity Pays is a classic fruit game.
Egyptian Pays takes you back to the Ancient banks of the Nile.
Something Fruity is a five-reel fruit game with expanding wilds and free spins.
Big Bonus is a classic fruit updated with an innovative free spins feature.
Reel King Megaways, is the Megaways version of the company's biggest hit.
Centurion Megaways puts Big Time Gaming's popular engine into a big Roman war-themed hit.
Book of Independence is an American national-symbols game.
Lucky Ways Multiplier is an Irish themed game.
Gold Cash Freespins is an entry-level game themed on luxury and prosperity.
Football Cash Pots is themed on the world's favourite sport.
Sparkle is a massive cabinet game hit transferred to the virtual world.
Super Hot Mystery Wilds is a follow up to an earlier game in the same classic fruit style, and the company's biggest international hit.
Dragon Ways Multiplier takes Chinese cultural themes.
Golden 7s is a classic slot that works well on mobiles.
Anubis Wild Megaways is an Egyptian themed game.
Bars & 7s is a classic game with a progressive jackpot.
Stacked Fire 7s is another classic variant.
Fruit Collector is a high-speed fruit game.
Prison Escape is a prisoner game.
There are 23 more titles.
Inspired Gaming's Biggest Hits
Inspired Gaming games are available around the UK online casino scene. You'll find them at the majority of UK casino sites now, and you may be able to search for them by listing a site's title by the provider.
If you can't do that you're most likely to see these titles, which are the company's most popular.
Reel King Megaways
Reel King is a sort of Humpty Dumpty egg character, who sits kind of smugly at the centre of this game and delivers the biggest prizes. The original title has been a big hit for years, so in June 2020 it wasn't a great surprise to find this game given what everyone wants – a Megaways makeover – that preserved much of its original virtues and added in a load of extra bonus features that could culminate in winning more than 12,000-times your stake.
Centurion Megaways
You can see the power of the Megaways engine again! Centurion was another game that was popular in its own right and is also one of the most popular Slingo games. Its' a relatively light-hearted take on the genocidal Roman legions, with cartoon graphics and the big slew of bonus features that comes with Megaways games, including that big top prize.
Fruity Pays
The "Pays" series from Inspired is a series of related games that can be branded in pretty much any way. They're obviously popular, and this August 2020 release takes the game back to the basics of the slot world with fruit symbols and a symbol collection trigger for the bonus round. It's got the same high prize – 12,500-times stake – as the Megaways games, but a smaller 243-ways-to-win game engine.
Gold Cash Bonus Spins
This 5 by 4 grid game has 40 win lines, on which you can bet from 20p to £100, in order to win up to £250,000 with an RTP of 95%. Those are the basic maths that make this game tick, and it's a pretty classic and basic slot beyond that, with symbols based on gold, luxury, and prosperity.
Rainbow Cash Pots
Inspired go Irish on this 2019 release, which has a lot of the classic features of that genre, including a higher RTP, a good top prize, and a slightly higher volatility (higher volatility games pay out larger prizes, but pay them out less often). The cash pots deliver a prize picking game that can award the biggest prizes.
Anubis Wild Megaways
It was March 2020 outside when inspired gaming set their time machine for the Ancient Egyptian world, a constant in the slots world it seems. The wilds are the big feature here, and they're massive, with locking potential, and a win multiplier is thrown in too – so they are worth celebrating. The Megaways mechanics also deliver big wins, high variance, and respins that can go on and on and keep on multiplying.
Big Bonus
This game has a simple name and a pretty simple set up too. In fact, this August 2020 release was very much made with mobile users in mind we think, with its gigantic reels, simple controls and big, graphical symbols. The reels are filled with fruits, and the main bonus is a three-option scatter that can deliver free spins with a multiplier of up to 100-times prize.
Super Hot Fruits
Super hot fruits gives you jam, doesn't it? In this case, it means a classic fruit game with no free spins round, but a variant on that called hot spins that is a branded continuing feature for Inspired Gaming. You can win £250,000 on this game at the top of a betting range that climbs to £400 in a title that's very much aimed at hard-core gamblers. Make sure you play this, and any other game, safely.
Football Cash Pots
The cash pot feature is bolted onto a football title in this May 2020 release that was almost certainly timed to coincide with a summer full of international football that never really happened thanks to the Covid 19 outbreak. There's a big focus on video-like gameplay in this cartoon game that has an energy collection mechanic to help deliver the big prizes.
Egyptian Pays
The Pays mechanic gets life save spins and re-life spins too as this August 2020 release takes a beautifully designed trip to the Ancient Egyptian desert. The game looks and sounds a million dollars (or whatever the currency was in Ancient Egypt) and despite being Inspired Gaming's 10th most popular title is still in the top 500 of UK games. The big prizes awarded by the Pays mechanic (12,500-times stake) no doubt help to make this series a regular in the UK charts.
What's Next for Inspired Gaming?
If you take a look at Inspired Gaming's corporate investor page you see the figures that the company can't hide or obfuscate with positivity corporate speak. The company is doing well and has been for a while.
It keeps the new releases coming, and you can see from our rundown of the company's' top games that its new titles are hitting big with UK online casino fans.
They are currently rated as the 14th most popular company in the UK market, and coming from them soon are:
Pyramid Climb, and Halloween Cashpots.
We've looked at their most recent releases earlier on, and many of them are climbing up the charts.
Companies need to be big to make a major splash in the UK market, and Inspired Gaming has done something that lots of other online gambling companies are doing. It has gone shopping.
In June 2019, Inspired Gaming paid $120 million in cash for Novomatic UK, a part of NOVOMATIC Group.
This will only add to their visibility. While most of Novomatic's six divisions are gaming companies that produce real-world products, there's also a big game development operation that has been added to the Inspired Gaming family.
Market power like this only makes companies more visible, so with regular new releases, and big hits, as well as a great set of branded features and series there's no reason to expect anything other than an inspiring future from Inspired Gaming.
How to Play Inspired Gaming Games Safely?
Always play Inspired Gaming games only at UK Gambling Commission Licensed sites. Bet only what you can afford to lose and make sure you're following some safe gambling procedures.
You can play Inspired Gaming games with confidence when you do find them in licensed sites because Inspired Gaming are themselves licensed by the UK Gambling Commission, Account number 1090, to provide Gambling Software and Gaming Machines non remotely, and to provide remote casino, gambling software, and virtual betting. This means their games are fair and audited.