A Woman from Canada Sues Her Ex Over a Multi-Million Lottery Jackpot
October 24th, 2019 3.00pm
Winning a multi-million lottery prize is definitely a joyous event, as this is something that usually doesn't happen more than once in a lifetime. Now imagine you hit a jackpot together with someone you love, and using the money you win on fulfilling your wildest desires and setting up your future together
Well, a couple from a small town in Ontario hit the jackpot back in 2017, although their story will not have a happy ending.
A Story Stranger than Fiction
Maurice Thibault and Denise Robertson from Chatham have been engaged in a legal dispute for more than 2 years now, after a ticket, they supposedly purchased together, hit a massive prize worth around £3.6 million!
Thibeault was the one to discover the Canadian Lotto 6/49 ticket won this amazing prize, and instead of sharing the good news with his partner, he packed his bags and disappeared from their home, without telling a single word to Denise.
Ever since Robertson has been fighting to take her battle to court. However, the biggest problem is the fact that Thibeault is claiming the two have never made an agreement to split their prize 50/50. Robertson also needs to prove they purchased the ticket together, which may be difficult to prove.
Court Has Half of the Winnings
As soon as Thibeault left the home the two shared, Robertson filed a court injunction which has frozen the payout until the case is resolved in court. The Ontario Lottery Regulator has paid out only half of the winning sum to Thibeault, while the rest of the prize has been deposited at a local court, awaiting the final decision. He was given half the prize in January 2018.
It was expected the formal trial would start by the end of 2019, but at the moment it appears the whole process will extend into the next year.
"I am greatly saddened and disappointed by what has happened here. This could have been a very happy and exciting time for us as a couple to do things we could only dream of doing," Robertson said in a statement issued by her lawyers.
Keeping the Lottery Win a Secret
But Robertson also revealed that Thibeault had given his best to make sure to keep the lottery win a secret.
After hearing the winning ticket was bought in their home town, she told Thibeault who assured her they hadn't won. However, a couple of days later, Thibeault went to work and simply stop answering to Robertson's messages.
But the real shock came when she returned home that even to discover her boyfriend took all his belongings, including his passport, and left.
The story was revealed after Thibeault quit his job and sent his employers a photo of the winning ticket. In a message sent to his former boss, he also stated he had broken up with Robertson.
Robertson also pointed out she was forced to take the whole matter to court, as she feared Thibeault would leave Canada, taking her portion of the winnings with him.
The residents of Chatham have been talking about the story, while many of them supporting Robertson.
"I think he owes her half of the prize, its life-changing money," said Dakota Hodgson, while Clair Culliford added: "Morally, he should give her some. He should avoid court action."
In the meantime, Robertson's and Thibeault's legal teams continue the legal battle. Both sides claim they are right, but it's the court that will have the last say. Whatever the court decides, it seems both of them are the losers of this story.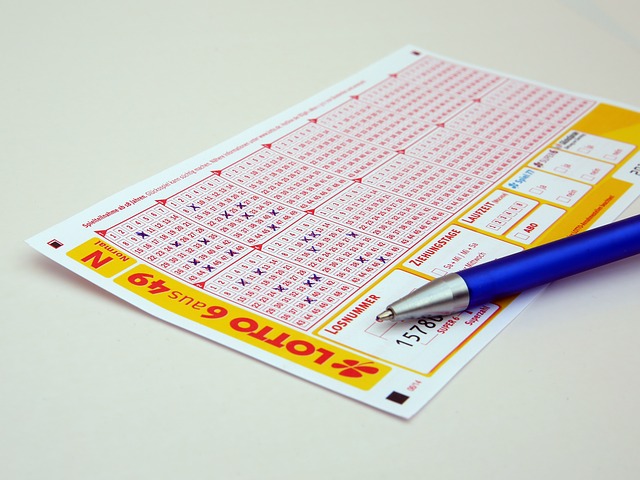 Lottery Jackpot Brings a Canadian Couple to Court