Japanese Politician Pleads Not Guilty In Casino Bribery Case
April 1st, 2021 3.00pm
Japanese lawmaker Tsukasa Akimoto continues to claim his innocence after being accused of taking bribes from one of the operators looking to enter the recently-legalised casino market.
The 49-year-old Akimoto was one of the leading figures in creating the country's casino policy. Despite numerous testimonies of other individuals involved in the scandal, the disgraced politician says he's innocent.
The preliminary hearing in Akimoto's trial was held last week in District Court in Tokyo. He was formally charged with accepting around £53,000 in kickbacks from 500.com, an online gaming company from China. In return, Akimoto had to make sure the company would have favourable treatment in its effort to get a Japanese gaming license.
Unfortunately, the list of charges doesn't end there. Akimoto was also indicted of witness tempering. According to prosecutors, he tried to bribe one of the former 500.com employees to testify on his behalf.
All Evidence Are Against Him
And although Akimoto claims he's innocent, two former 500.com employees have already admitted giving him money. In the testimony given during their trial in October last year, Masahiko Konno and Katsunori Nakazato explained they had wanted to speed up the company's expansion plans in Japan. These plans included the construction of a casino in Hokkaido prefecture.
The two men will spend two years behind bars, and one year and ten months, respectively, for giving kickbacks to Akimoto.
Two other Akimoto's associates, Akihito Awaji and Fumihiko Sato, were sentenced in December to twelve months and fourteen months in jail, respectively, after admitting they tried to force Konno to give false testimony.
It was the first time anyone had been prosecuted under the new Act on Punishment of Organised Crimes. This piece of legislation was amended in 2018.
Akimoto definitely ran out of luck, especially after his fingerprints were found on a stack of money used in the bribe. According to The South China Morning Post, the stack contained a little over £207,000.
Problems for Casinos in Japan
Lawmakers in Japan made the first step towards casino legalisation back in December 2016, after passing an enabling bill. By doing this, they gave the green light to the ruling Liberal Democratic Party (LDP) to start working on the regulatory framework for the country's future casino market. It took another two years to complete the legislation, which was adopted in 2018, allowing the implementation of casino resorts.
Unfortunately, not much has been made since. Although the new legislation introduced the license-bidding process as a way of inviting operators to partner with local communities, cities, and prefectures to apply for licenses, it didn't work well in practice. To make things even worse, the entire process stopped in March last year due to the ongoing health crisis.
Akimoto was a key figure in the regulatory process, which lasted for about a year. He oversaw all activities from September 2017 onward. According to the charges, he received this first bribe the very same month he started working on casino gambling regulation. Following his arrest in December 2019, Akimoto was expelled from the LDP.
The scandal seriously damaged the process, especially as the Japanese public had already been sceptical about it. The country's populace has continually polled against casino legalisation. Due to the current situation, the first resorts are not expected to be fully operational before 2026.
The scandal had significantly impacted local policies. Osaka prefecture, for example, introduced a regulative that prohibited any sort of meeting between prefecture officials and representatives of gaming companies.
As for 500.com, the company has since withdrawn from the Japanese market.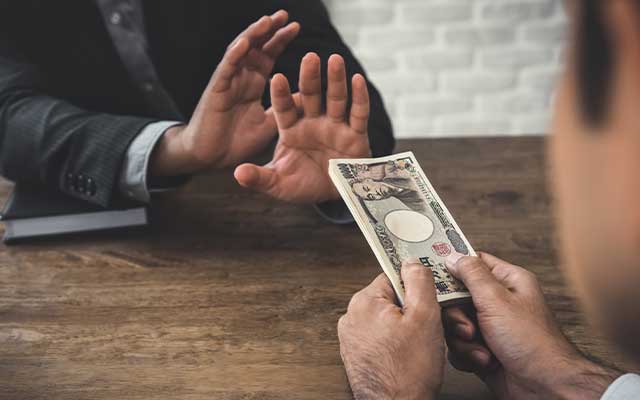 A couple of his associates have already been found guilty.