LA Man Obtains £7 Million from Relief Funds, Spends Money in Vegas
July 21st, 2020 3.00pm
Andrew Marnell from Los Angeles, California, appeared in front of a court of law last week, where he was formally charged with obtaining around £6.7 million by way of deception.
Marnell used Paycheck Protection Program (PPP) loans to acquire the money, and later spent a portion of it in various Las Vegas casinos, including the Bellagio.
The US Attorney Central District California even posted a photo of Marnell taken at an unnamed Las Vegas venue.
Using Fake Documents to Obtain Funds
Federal prosecutors charged the 40-year-old Marnel with a single count of bank fraud. According to the complaint, Marnell allegedly managed to obtain the aforementioned sum by applying to several financial institutions, posing as a representative of various companies.
The US Department of Justice (DOJ) explains that Marnel, once he received the cash from PPP, sent a portion of the money to a brokerage account, which he later used to make risky moves on the stock market. In addition to that, the Beverly Grove resident spent thousands of pounds on gambling in Las Vegas.
One of the gaming venues where Marnell spent the fraudulently obtained money was later identified by the US Attorney's Office for the Central District of California as the Bellagio. The names of other properties where he had been gambling weren't made public.
Blackstone Group, the owner of the casino's real estate, as well as MGM Resorts International, whose operating the Bellagio, haven't made any comments on the case.
DOJ's complaint claims Marnell not only used false applications and misleading statements about the business entities for which he was loaning money but also submitted a number of fake papers, forged to make these companies eligible for a loan.
According to the complaint, the list of fake documents Marnell used includes forged federal tax filings and even payroll records. Marnell didn't stop there, as he also made applications using fake personal documents, which were later identified as his aliases.
Did He Steal More Money?
But Marnell could end up in even bigger trouble, as the US Attorney's Office believes the amount of money he obtained through fake documents exceeds £7 million. The ongoing inquiry should provide the exact sum he took in PPP funds.
Paycheck Protection Program loans were created as part of a comprehensive Coronavirus Aid, Relief, and Economic Security (CARES) act, allocating more than £512 billion to companies to be used for payroll costs, rents and other utilities. Numerous gaming companies have so far received money from PPP funds in a legitimate way.
DOJ pointed out that all these complaints are allegations and not statements on Marnell's guilt or innocence. However, the Department did reveal that Marnell was currently being investigated by several government agencies, which most people tend to avoid.
The list of these government agencies includes Office of Inspector General of the Federal Housing Finance Agency, IRS, the Treasury Inspector General for Tax Administration, the FBI, and the Small Business Administration Office of Inspector General.
One of the agencies involved is the California Bureau of Gambling Control, a body that regulates legal gambling activities in the Golden State.
The investigation also discovered that Marnell had been fired from a position with Wells Fargo two years ago. He lost his job after it was revealed he had embezzled money from the renowned company, using a firm's credit card. Marnell used the money he stole to fund his gambling activities.
If found guilty, Marnell could spend up to 30 years behind bars.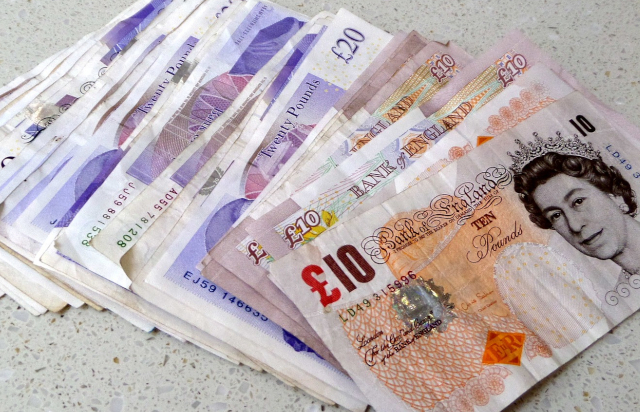 He could end up spending 30 years in jail