Lucky Canadian Hits a Staggering Lottery Jackpot
March 2nd, 2021 2.00pm
People all over the world enjoy playing the lotto, with all of them hoping to one day change their lives by hitting a staggering multi-million jackpot. Of course, that only happens to extremely lucky ones, such as the main protagonist of today's story, a man from Canada who has become the country's latest millionaire!
Canadians are big fans of lotto due to the immense winning potential it has and a wide variety of offerings. That's why lottery corporations deliver hundreds of millions of pounds to their customers every year.
The latest lucky player comes from Ontario, and he's the sole winner of the grand Lotto Max jackpot prize, drawn on Friday.
A Fantastic Feat
According to the information provided by the provincial lottery corporation, the lucky man bought his winning ticket in a small town called Sudbury. After Lady Luck smiled upon him, be became only the fourth resident of Ontario to have won the maximum available prize of nearly £40 million.
The local Crown agency also revealed that he had bought the winning ticket only a couple of days before the draw. At this moment, there is no detailed information about the lotto winner. The one thing we know for sure is that the next Lotto Max draw is scheduled to take place this week. However, the jackpot is much smaller, and it's "only" £13.6 million.
Canadian lottery is known for delivering multiple prizes. The last draw saw four Maxmillions winning tickets, with each winner taking home a little over £560,000. All winners are also from Ontario. In addition to them, another lucky lottery fan won around £280,000.
More Jackpots Waiting to be Won
As we've already mentioned, lotto fans in Canada have a wide variety of lottery products offering. One of those products is the Lotto 6/49. Since there was no winner after the latest draw, which took place on the weekend, the next one will feature an even bigger payout.
The upcoming draw will be held on Wednesday, and with a bit of luck, players can look forward to claiming a staggering jackpot worth £8.5 million!
Last week's numbers were 11, 15, 16, 20, 46, and 49, while the bonus number was 17. However, they failed to produce a winner. Although no one took the grand jackpot home, the draw delivered plenty of other prizes. According to available information, the prize pool was worth around £600,000.
Lots of Lottery Prizes Awarded Since the Start of the Year
And while the country is waiting for the next Lotto Max winners, players across Canada receive other hefty winnings. A man named Greg Gerla from Calgary scooped a handsome jackpot prize worth around £600,000.
His numbers were drawn in late January, to his surprise. In an interview given after this incredible stroke of luck, the lucky man said his life would be much more comfortable in the future.
But wait, that's not all, as Lotto 6/49 continues to deliver handsome payouts. A local woman was ecstatic after discovering her Lotto 6/49 ticket had won a massive jackpot exceeding £2.2 million. She revealed the ticket was a last-minute purchase for the draw that had taken place on January 23.
Eileen Bevis from Langley, Ontario, is now substantially wealthier thanks to this award. After this remarkable win, the lucky woman shared her thoughts and stated that she planned to donate a portion of her winnings to several charity organisations. She also explained that she planned to invest the remaining funds.
We're looking forward to hearing about new wins in the future, although no one will top the most recent payout soon.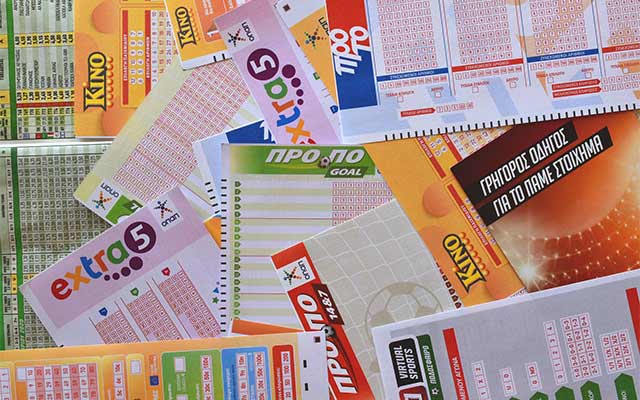 Not many Canadians have managed to grab such a handsome prize.