Lucky Punter Grabs a Multi-Million Prize
April 17th, 2020 1.00pm
The Game that Has Been Changing Lives Since 2008
If you know your slots, then you're familiar with Microgaming's video slot titled Mega Moolah. This game was launched nearly a decade and a half ago – or in 2006. to be precise, and has since gained a cult status in the gambling community, after paying out a large number of multi-million prizes, rightfully earning a moniker "The Million Maker".
Earlier this month, it was announced the hit game had once again succeeded in changing a punter's life, after awarding another staggering prize. The lucky Canadian scooped a progressive jackpot worth €10,735,716.84 (around £9.4 million) while playing the popular video slot at an online casino.
We imagine he was ecstatic after realising that he had become the latest winner of a prize on Microgaming's progressive jackpot network – the largest one in the online gambling industry.
Since its inception, Microgaming's progressive jackpot network has awarded nearly £960 million in prizes. 2020 has been a good year for progressive jackpot winners, as the company awarded over £22 million in prizes, with more than 150 lucky players taking home payouts worth at least €10,000, claimed while playing any of the games from the developer line-up of games.
Awarding Multi-Million Prizes Regularly
It's easy to see why Mega Moolah is probably the most popular video slot to have ever been launched. The game's graphics are far from being spectacular, but the four progressive jackpots it offers are what draws the attention of punters of all types from four corners of the planet. Mini, Minor, Major and Mega Jackpot offer prizes of various sizes, but it's the latter that's without the doubt the prize that everyone is particularly exhilarated about as it award prizes of at least 1 million – no matter the currency in which the game is played!
The slot's average prize is worth £4.7 million, so it's pretty easy to understand the status this game has in the online gambling community.
Mega Moolah is not only one of the most popular slot games in the market, but it also made it to the Guinness Book of World Records for the biggest progressive jackpot ever paid out.
A lucky Briton named John Heywood won the "largest jackpot payout in an online slot machine game" in 2015, claiming a fantastic progressive jackpot worth £16 million. In 2018, Microgaming's progressive network succeeded in beating this record by paying out a progressive jackpot prize of around £17 million! However, the 2015 record has remained the one officially listed on the Guinness World Records website.
It should be pointed out that 2019 was also an exceptional year for the popular game, which paid out more than 1.7 million jackpots worth more than £105 million. Over 10 lucky winners managed to scoop seven and eight-figure prizes, worth more than £43 million in total, with 570 punters taking home jackpots of £8,700 or more.
We're certain Mega Moolah will once again make the headlines, as by now we're used to it. The next lucky winner is out there, completely unaware of what's about to happen.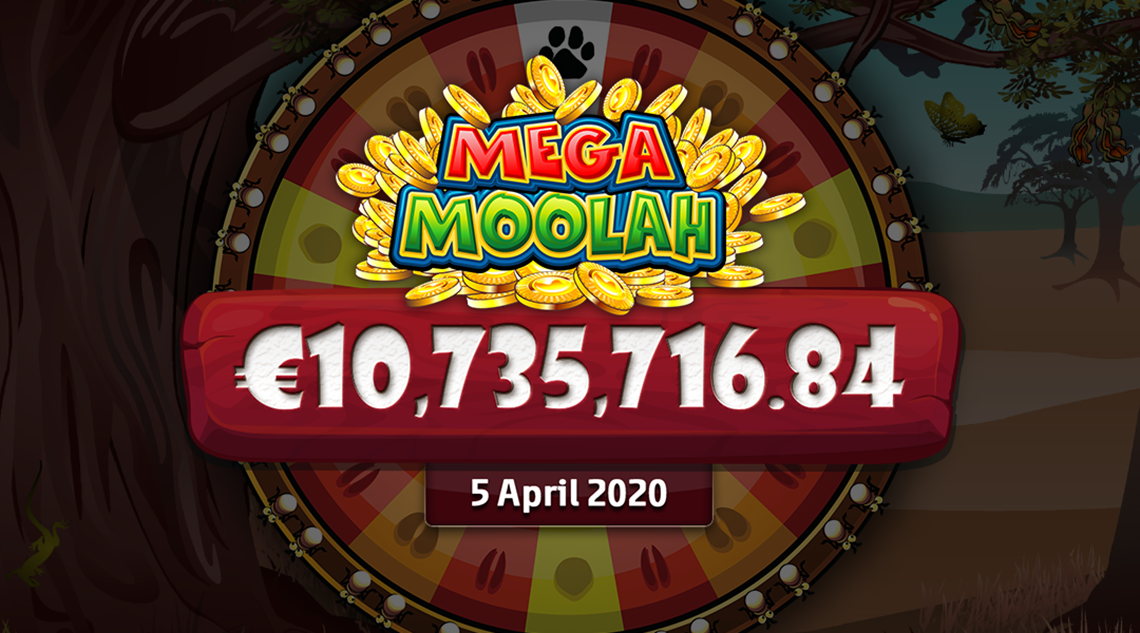 The lucky Canadian scooped a progressive jackpot worth around £9.4 million.