Online Casino Gave Me Scurvy!
We caught up with a young man, who wishes to remain anonymous, whose love of slots took him to a very dark place.  Let it serve as a warning to everyone out there as to what can happen when you don't keep your gambling under control.
---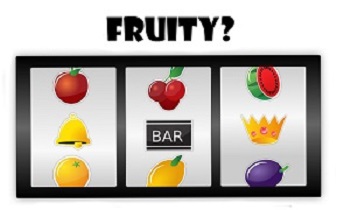 real fruit was needed
"Yes I'd heard the tales of ancient seamen suffering from this terrible affliction but no, never in my worst nightmares did I ever think the same fate awaited me. Not in the 21st century, not while sitting on my laptop eagerly spinning the reels on the Mega Moolah slot game, waiting for the moment the jackpot would fall..
And yet, my seven month stay in hospital in the rare and exotic diseases unit betrays the truth.. I had contracted scurvy, my teeth had fallen out and I was as yellow and shrivelled as a novelty Tweety Pie condom.
I had clearly become obsessed with the online casino game Mega Moolah which is what led me to neglect my health in such an abysmal way. I sunk thousands of dollars into it over the course of a three month slots marathon and not once, NOT ONCE did I hit that cursed progressive jackpot.
Instead I watched as the jackpot got higher and higher, seemingly oblivious to the sacrifices I had made in my attempts to claim it, it just surged on past the $10m mark, destined for someone else's bank account while I rotted away in my underpants with nothing but breadsticks and Tizer to keep me going.
I didn't even notice my teeth becoming loose, what did I care when I'd just got five giraffes on line 23 and another shot at the jackpot wheel? Why would I take any notice of my fingernails falling off and my dry yellow skin peeling away from my forehead when I knew that these wonderful new friends of mine; the bison, the zebra, the antelope, the elephant and the lion, oh the beautiful lion, were stalking the jackpot for me, biding their time before pouncing on the multi-million dollar treasure trove.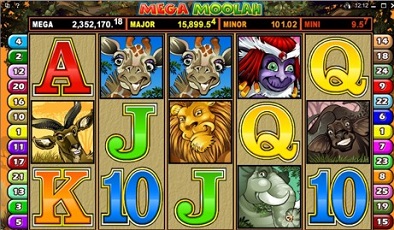 mega moolah features a variety of safari animals

You could call it a kind of addiciton I suppose. The doctors at the hospital told me I almost died of malnutrition and I was lucky to escape with a severe case of scurvy. Did I want help with my gambling problem? they asked. I'm pretty sure I don't have a gambling problem, I just know that I love Mega Moolah and if I ever go on a slots marathon again I will remember to stock up with plenty of fruit and veg.
Yet I do feel that the online casino could have done more to prevent my condition. In land-based casinos they keep an eye on hardcore gamblers, offering refreshments at regular intervals. Although not, it has to be said, with the intention of preventing scurvy – that is just a welcome side-benefit of a regular gin & tonic with a slice of lime. They do not want their customers keeled over the slots machines, partially clothed and visibly suffering from diseases that are supposed to have been eradicated long ago. But this can all too easily happen when you play online behind closed doors.
Perhaps online casinos could have a system in place where they send a basket of fruit to their most active players every few days? And perhaps some incentive to actually eat the fruit such as offering five free spins for every orange segment consumed or a ten dollar rebate when you finish a bunch of grapes? I don't know, I'm not an expert on either ancient diseases or casino marketing and customer care, all I know is I love Mega Moolah, I hate scurvy and I want to live in a world where I can do one without getting the other."
---
There you have it, a powerful message for players and casinos alike. We'd like to echo the sentiment and encourage online casinos to do more to monitor players' health while playing online.